Ancestor of all life on Earth evolved earlier than we thought, according to our new timescale The Conversation (KW).
'Devastating' dolphin loss in Florida red tide disaster Agence France Presse
Sea level rise is already costing property owners on the coast WaPo
Maersk launches container ship on Arctic route FT
Environmentally-Caused Disease Crisis? Pesticide Damage to DNA Found 'Programmed' Into Future Generations EcoWatch (GF).
An alternative to controversial pesticides still harms bumblebees Nature
Rhododendron? Hydrangea? America Doesn't Know Anymore WSJ
Syraqistan
The United States' Perpetual War in Afghanistan Foreign Affairs

Not One More American Life Should Be Expended for Afghanistan The American Conservative
Prospect of a new UK party grows as Brexit shifts ground at Westminster Guardian
Have British Spies Been Hacking the EU? Consortium News
A Gangster State Craig Murray
2018: the year the failure of privatisation and austerity became undisguisable New Statesman
The Greece Bailout's Legacy of Immiseration James Galbraith, The Atlantic
How Crises and Bailouts Have Changed Greece's Economy Bloomberg
EU-wide deposit insurance is the best antidote to populism FT. Oh.
China?
Tariff Tantrum
US trade panel hears harsh criticism of proposed new tariffs – and praise for Chinese craftsmanship South China Morning Post. The front page teaser reads "US business reps blast proposed new tariffs, and praise China's workers." Not quite the same. Craftsmen tend not to need suicide nets.
New Cold War
* * *

* * *
Trump Transition
Democrats in Disarray
Hillary Clinton steps back into the fray to fundraise for Democrats this fall NBC. So, this time will the Party actually get the money?
Health Care
6-year-old selling lemonade to help with mom's chemotherapy KTSM. Heartwarming.

The Fact-Checkers Are Clueless Jacobin. More on the Mercatus #MedicareForAll debacle.
Imperial Collapse Watch
The Rise and Fall of Soft Power Foreign Policy

Lockheed to build ALIS data transfer controls for F-35's foreign customers FlightGlobal. "International development partners and foreign customers of the F-35 have expressed concern that ALIS, which manages and analyses the fighter's systems, training and flight logs, would automatically transmit information back to Lockheed's hub in Fort Worth, Texas, possibly giving the company and the USA insight into their military operations." Oh. Who wrote those requirements?
Class Warfare
Why do American CEOs get paid so much? James Galbraith, Guardian
A Superconductor Scandal? Scientists Question a Nobel Prize–Worthy Claim Scientific American
Stacking concrete blocks is a surprisingly efficient way to store energy Quartz
From Chester Himes to Judy Blume, 10 Writers and Their Cats Literary Hub
Antidote du jour (via):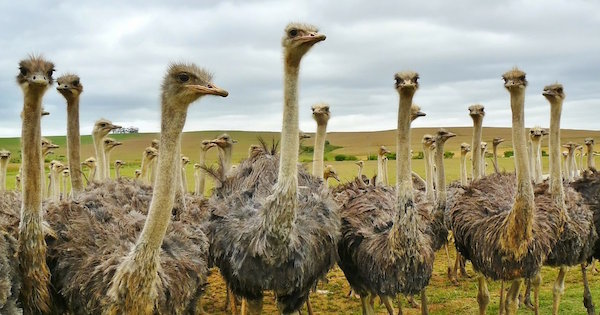 Having written on the New York subway system, I subscribe to its Twitter feed. Hence this bonus antidote:
Two very baaaaad boys. pic.twitter.com/3fcb9QCxGh

— NYCT Subway (@NYCTSubway) August 20, 2018
See yesterday's Links and Antidote du Jour here.