Parrots make wise investment decisions to get what they want: walnuts New Scientist (RM).
Making plans for a new world order Handelsblatt. From Germany's foreign minister; including a payments system that bypasses SWIFT.
Saudi Arabia insists Aramco IPO remains on course FT
Goodyear CEO Learned About Deadly RV Tire Failures As Early As 2008, Court Docs Suggest Jalopnik
Guest Voices: Straw Man Solutions for Sustainable Supply Chains WSJ
Sources of Finance: Internal versus External Money and Banking
Brexit
Britain to set out advice on how to prepare for a 'no deal' Brexit Reuters. The "technical notices."

Brexit: an alternate dimension EU Referedum
Labour hits new fundraising record of nearly £56m ITV
The chimera of British anti-Semitism (and how not to fight it if it were real) Verso
Leaving Labour: why a party split is now inevitable New Statesman
Why is a much-loved York landlord being forced from his pub and his home? York Mix
All hands on deck: the Caspian sails towards Eurasia integration Pepe Escobar, Asia Times
China?
With a wary eye on China's maritime expansion, the US is switching up a gear in the Indo-Pacific South China Morning Post

China culls thousands of pigs as African swine fever spreads Agence France Presse

From laboratory in far west, China's surveillance state spreads quietly Reuters
More Small Manufacturers Move Overseas Chosunilbo (timotheus).
Malcolm Turnbull won't stand if another vote is held, but demands Peter Dutton show he has the numbers ABC. A wild day in Australian politics.
Trump Transition
The President Is Terrible The Black Unicorn. Plot twist.
Meet the most insidious #Resistance grifters The Outline. It may well be that "there is so much residual angst and anxiety from the outcome of 2016 that no legal procedure or outcome can properly service it."
Our Famously Free Press
So the new online Times front page informs me when Thomas "The Moustache of Understanding" Friedman opines, but not when Eric Lichtblau (say) reports. Swell.

Among the many changes with the new NYT homepage: Reporter bylines are gone. But names of OP-ED writers still there. pic.twitter.com/KruXZYyp6d

— Eric Lipton (@EricLiptonNYT) August 21, 2018
Big Brother Is Watching You Watch
Google Data Collection (PDF) Douglas C. Schmidt, Vanderbilt University. Important. "Both Android and Chrome send data to Google even in the absence of any user interaction."

Hackers target smartphones to mine cryptocurrencies Phys.org
Google created a fake pizza brand to test out creative strategies for YouTube ads TechCrunch. What could go wrong?
'Inconsistent' Results for Home Baby Monitors Measuring Vital Signs MedPage Today. Internet of Shit.
IBM looks for caffeine buzz with coffee delivery drones FT (BC). That should make up for all the difficulties with Watson.
Imperial Collapse Watch
A 'Regime' Is a Government at Odds With the US Empire FAIR (UserFriendly).

Pentagon Moves to Support War in the "Grey Zone" Federation of American Scientists
Class Warfare
The radical moral implications of luck in human life Vox

Some Workers Who Helped Rebuild After Harvey Were Never Paid For Their Labor Texas Standard

America's Booming Economy Comes With a Cost for Global Growth Bloomberg
Exclusive: Some Arctic Ground No Longer Freezing—Even in Winter National Geographic
Flushed contact lenses are big source of microplastic pollution Agence France Presse
The end of the oceans The Monthly
Antidote du jour (via):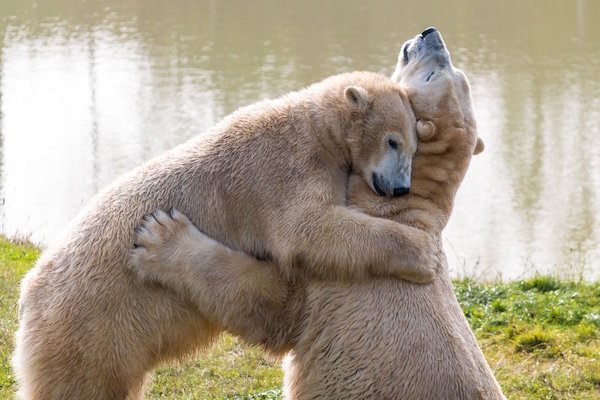 See yesterday's Links and Antidote du Jour here.