How Cheetahs Keep Their Heads Still While Sprinting National Geographic
Red Delicious apple cedes top spot to Gala after five decades Philadelphia Inquirer (KW).
Verizon, under fire for throttling firefighters' data speed, lifts caps for first responders San Francisco Chronicle
Are Superstar Firms and Amazon Effects Reshaping the Economy? NYT. From Jackson Hole.
Brexit
No-deal Brexit will break up UK, warns Van Rompuy Guardian (KW).

Brexit: China looking at 'top-notch' trade deal with UK after EU withdrawal Independent

Brexit: no market for implications EU Referendum
Councils snatch 5,000 homes to pay for care bills Sunday Express
North Korea
Trump Ties North Korea Talks To Trade Deal With China Moon of Alabama. Not agreement-capable?
Syraqistan
IMF urges Saudi Arabia to contain spending despite oil price rise Al Jazeera
New Cold War
Paul Manafort's trial in D.C. to take 3 weeks, probe Ukraine lobbying world WaPo

Mueller's 'speaking indictments' offer clues to strategy The Hill

Why Manafort and Cohen Thought They'd Get Away With It Pro Publica. Because elites always do.
Cannabis activists or 'dangerous criminals'? Upcoming trials test limits of legalization in Alaska The Appeal
What Happened at Camp Lejeune Pacific Standard
Trump Transition
Trump's Power to Fire Federal Workers Curtailed by Judge NYT
Sen. John McCain, Republican War Hawk, Dead at 81 Common Dreams. In fairness, McCain was sound on torture, not an easy thing in official Washington.
David Foster Wallace on John McCain: 'The Weasel, Twelve Monkeys and the Shrub' David Foster Wallace, Rolling Stone. From 2000, still germane.
Margaret Thatcher and misapplied death etiquette Glenn Greenwald, Guardian. From 2013, still germane.
Democrats in Disarray
How a Political Machine Works: Candidates Running for 21 Seats, All Unaware NYT. This is extraordinary. A must-read.

Democrats Strip Superdelegates Of Power In Historic Reform Vote HuffPo. Left organizations are careful to frame this as the good first step it is.

Modified rapture (1):

Superdelegates (and other delegates who become unbound after the 1st ballot) could wind up having a *lot* of say over the nominee because Democratic delegate allocations are so proportional that it will be hard to come up with a majority in a (10? 15? 20?) candidate field.

— Nate Silver (@NateSilver538) August 25, 2018

Modified rapture (2):

Democrats voted to removed automatic delegates from the first round of voting. But we still have seats at the table. We are still in the room and very much capable of setting the menu.#PowerRising https://t.co/vuD99YqFe2

— Donna Brazile (@donnabrazile) August 25, 2018
The Limits of Elizabeth Warren Consortium News
August 28th sees some of the nation's most-watched contests come to a head in Florida and Arizona Open Secrets
Florida Candidate: My Alien Abduction Does Not Define Me Jonathan Turley (CB).
Future elections may be swayed by intelligent, weaponized chatbots MIT Technology Review
Our Famously Free Press
"Conspiracy theorists are in the same league as psychics, magicians, astrologists and gurus" Telepolis. Interview with the Wu Ming collective.
Sex, crystals and compost toilets The Economist
Guillotine Watch
Exclusive: Burning Man, a utopia for guests, was hell for many workers Salon
Pope To US Church: You're On Your Own The American Conservative. No Cardinals or Bishops get the axe. Who's running the show, there? Eric Holder?
What happens when a #MeToo victim like Asia Argento is the accused? Guardian
Class Warfare
The Nastiest Feud in Science The Atlantic
An Ancient Antibacterial Technique Might Hold the Key to Future Wound Treatment Futurism (DL) (original).
Many Analysts, One Data Set: Making Transparent How Variations in Analytic Choices Affect Results Advances in Methods and Practices in Psychological Science
The macho sperm myth Aeon (CL).
Antidote du jour (via):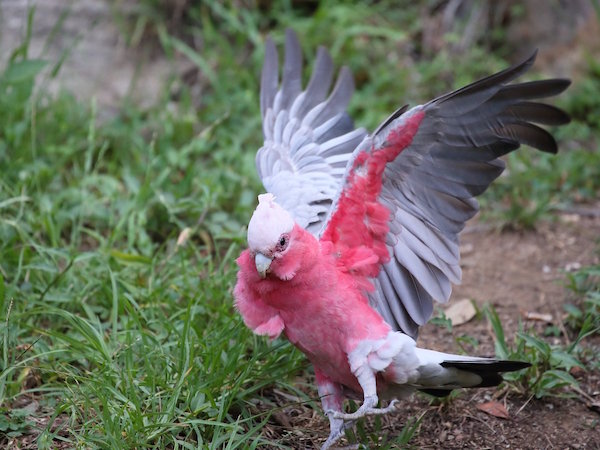 See yesterday's Links and Antidote du Jour here.