Patient readers, Yves apologizes for slim pickings in the original posts department, and pleads the stresses of travel and eldercare. –lambert
Cat and hen form unlikely bond in face of Redding wildfire Los Angeles Times
Decades-long investigation into Bermuda Triangle finally explains mysterious disappearances RT
'Too big to fail' is alive and kicking The American Banker
$50 a month for 1Mbps: How AT&T and Verizon rip off DSL customers Ars Technica
Apple's $1 Trillion Milestone Reflects Rise of Powerful Megacompanies NYT
By Tripling Its Stock Buybacks, Apple Robs Workers And The Economy Forbes
Korea moving to tax Google, Apple, Amazon Korea Times
Rambus earnings approach sows confusion Francine McKenna, MarketWatch
Subway Ridership Dropped Again in New York as Passengers Flee to Uber NYT. Neoliberal playbook.
3M Knew About Dangers of Toxic Chemicals Decades Ago The Investigative Fund
Brexit
Brexit: the time cometh EU Referendum

EU to explore Brexit deal on single market for agriculture Irish Times. Paragraph #2: "Such a move is likely to be welcomed by the Irish Government as it could overcome many of the potential difficulties at the Border after the UK leaves the EU. However, it would , which it has not been willing to do until now." So the exploration won't go very far?

German sources deny Brexit deal offer amid warning from pro-EU camp Guardian

Seven exhausting arguments against a second Brexit referendum FT
UK farmers allowed to take more water from rivers as heatwave continues Guardian (KW)
Syraqistan
China?
Parents' Fears Are the Chinese Communist Party's Biggest Nightmare Foreign Policy

To understand China and its future, look to its past, social historian says South China Morning Post
New Cold War
Alleged Russian agent's infiltration of GOP circles anything but subtle CNN. "She tended to brag about her ties to Russian intelligence when she was intoxicated." Superb tradecraft!
Trump Transition
The Koch Government: These 44 Trump Officials Have Close Ties to Right-Wing Billionaire Brothers Public Citizen

Trump tax cut push for wealthy faces thorny obstacles FT

Prosecutors used Paul Manafort's bookkeeper to begin making a detailed case for the most substantial charges against him Business Insider
Big Brother Is Watching You Watch
The way you swipe your phone could be used to track you CNet

Fake Facebook groups leave real activists feeling frustrated The Hill. I have always believed that no serious activist should ever use Facebook. Start with not controlling your own data.

The Bizarre Facebook Path to Corporate Fascism Black Agenda Report
BitPaymer Ransomware Infection Forces Alaskan Town to Use Typewriters for a Week Bleeping Computer
Health Care
Health Care Lobbyists Secretly Secure Democrats' Opposition to "Medicare for All," Internal Documents Show The Intercept (SC).

Can a New Generation of Med Students Help Push Medicare for All? Pacific Standard
Democrats in Disarray
The Radical Left's Agenda Is More Popular Than the Mainstream GOP's New York Magazine

Politics in bad faith: Alexandria Ocasio-Cortez campaigns in Michigan WSWS (WS).
More Ex-Prisoners Can Vote — They Just Don't Know It The Marshall Project
Judge Rules Albuquerque Civil Forfeiture Law Unconstitutional, Upholds Innocent Until Proven Guilty Forbes (JB).
Guillotine Watch
Why the super-rich are taking their mega-boats into uncharted waters Guardian (JT McPhee). JT McPhee: "So they can enjoy the last bits of beauty and wildness before their business models burn them…" Yeah, plus there's not enough water on Mars for yachts.

The booming business of luxury chicken diapers The Outline
Tokyo Medical University discriminated against female applicants by lowering entrance exam scores: sources Japan Times
Class Warfare
Bullshit-sensitivity predicts prosocial behavior PLOS-One. n=1000+
The miracle of the United States Postal Service The Week
Antidote du Jour (via):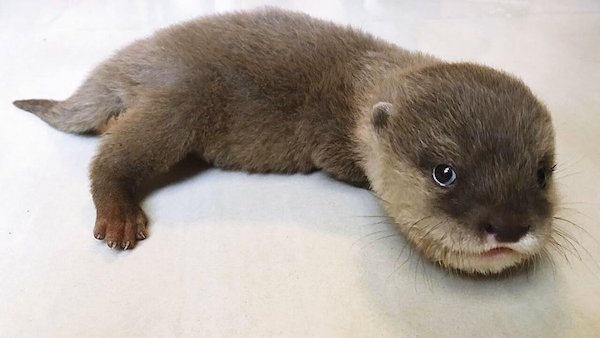 See yesterday's Links and Antidote du Jour here.