New Zealand Council Proposes Banning All Domestic Cats Huffington Post (Kevin W)
First Yellowstone-area grizzly hunt in 40 years blocked by federal judge Reuters
Gorgeous #map shows "Dogs of the World" by Lili Chin. The website has a version of the map allowing you to zoom in and out as you please: https://t.co/XTFXVVC1Mn pic.twitter.com/bfYmIoBvzA

— Simon Kuestenmacher (@simongerman600) March 9, 2018
This is how Utah stocks fish in its mountain lakes. Utah's Department of Natural Resources says air drops are less stressful for the fish than a long journey by ground. More than 95% survive the fall. Utah DNR compares the fish to high divers diving into a deep pool of water. ? pic.twitter.com/n9By2HusQe

— Pattern (@Pattern) August 29, 2018
Lego built a drivable Bugatti Chiron with over 1 million pieces The Verge (David L)
The New Science of Seeing Around Corners Quanta Magazine. Robert M:
Einstein had his "spooky action at a distance." Being able to read the first few pages of a closed book and hear what's being said by the motion of plant leaves and empty chip bags is just plain spooky. I'd say keep the shades down, but they might vibrate in such a way that the words can be decoded. Perhaps the answer is to get exterior shutters.
In 1973, an MIT computer predicted the end of civilization. So far, it's on target. Big Think
Coffee Does Not Merit Cancer Warning Label Ordered In California, FDA Says NPR (David L)
Why rising temperatures are bad for our mental health Financial Times (J-LS)
Cavemen did not have cavities Delancey Place (Chuck L)
China?
The UN is calling on China to 'immediately release' one million Muslim Uighurs who may be held in detention centers Business Insider (David L)

China's AI push raises fears over widespread job cuts Financial Times (David L)
Mob Protests in Germany Show New Strength of the Far Right New York Times (Kevin C)
Brexit
Hooligan Brexiters now offer a mad, dystopian future nobody voted for Guardian

Panasonic to move Europe headquarters from UK to Amsterdam BBC
Nigel Farage weighs bid for London mayor Politico
New Cold War
Whistleblower Exposes Key Player in FBI Russia Probe: "It was all a Set-up" Sara A. Carter (Chuck L)
Syraqistan
In Syria's Idlib, a battle without Iran or chemicals Asia Times (Kevin W)

Trump's Handling of Turkey's Economic Crisis Should Scare Us All Slate (Kevin W)

US pastor held in Turkey prepared to go to European court: lawyer AlJazeera (J-LS)
Big Brother is Watching You Watch
Steve Bannon Wants to Nationalize Facebook and Google's Data Vanity Fair

Google and Mastercard Cut a Secret Ad Deal to Track Retail Sales Bloomberg
Tariff Tantrum
Rebalancing NAFTA to Support Manufacturing Office of the US Trade Representative (j3)

US, Canada to resume urgent trade talks Friday Associated Press

Donald Trump threatens to withdraw from World Trade Organisation abc.net.au (Kevin W)
Trump Transition
Here Are All the Highlights From Trump's Oval Office Interview Bloomberg

Trump, Corporate Media Are Both Enemies of the People Truthdig (RR)
Former NATO leaders call for new HQ to be named after McCain Politico
WaPo Uses Photo of John McCain Next to Nazi to Praise His 'Human Rights' Work Fair (YY)
Justice Department Warns It Might Not Be Able to Prosecute Voting Machine Hackers Motherboard
As classes begin, Detroit schools shut off drinking water due to high levels of lead and copper WSWS
He's been studying in the U.S. legally for 7 years. Bank of America froze his account anyway Miami Herald (J-LS)
Bank Of America Faces Backlash After Freezing Accounts Over Citizenship Questions Huffington Post
Colin Kaepernick's collusion grievance gives NFL players leverage over anthem-protest policy. Slate (Chuck L)
XYZ Affair at the @CFTC, the financial regulatory agency that oversees the $500+ TRILLION swaps market:

Why are Chairman Giancarlo and staff handing out anonymous "XYZ" no-action letters, letting some favored mid-size bank avoid swap dealer registration?#CultureOfCorruption pic.twitter.com/zJCblZNMsu

— Andy Green (@AndyGreenSF) August 30, 2018
California set to impose female quota for boards https://t.co/GJmUe5Iow7

— Financial Times (@FT) August 31, 2018
The Collapse of Lehman Bros.: a Reassessment Counterpunch (Chuck L)
Looking Back on the Prosecution Failures after the 2008 Wall Street Crash Wall Street on Parade (UserFriendly)
BlackRock's Decade: How the Crash Forged a $6.3 Trillion Giant Bloomberg
Former Enron CEO released from prison to halfway house Reuters
The time has come to nationalise auditing Richard Murphy (UserFriendly)
Class Warfare
The Nationwide Prison Strike: Why It's Happening and What It Means for Ending Mass Incarceration American Civil Liberties Union (Randy K)
What's behind the rising US profit share? Stumbling and Mumbling (UserFriendly). Um, I first wrote about it over 20 years ago.
Sparking More Calls for His Ouster, Chuck Schumer Cuts Deal With Mitch McConnell to Fast-Track Seven Trump Judges Common Dreams (RR)
Oregon Construction Worker Fired For Refusing To Attend Mandatory Bible Study Michael Stone (Chuck L)
40% of Americans struggle to pay for at least one basic need like food or rent MarketWatch (UserFriendly)
The Incredible, Rage-Inducing Inside Story of America's Student Debt Machine Mother Jones (UserFriendly)
Antidote du jour. Another 2015 submission I missed, this from Robert G of a turkey vulture in his back yard: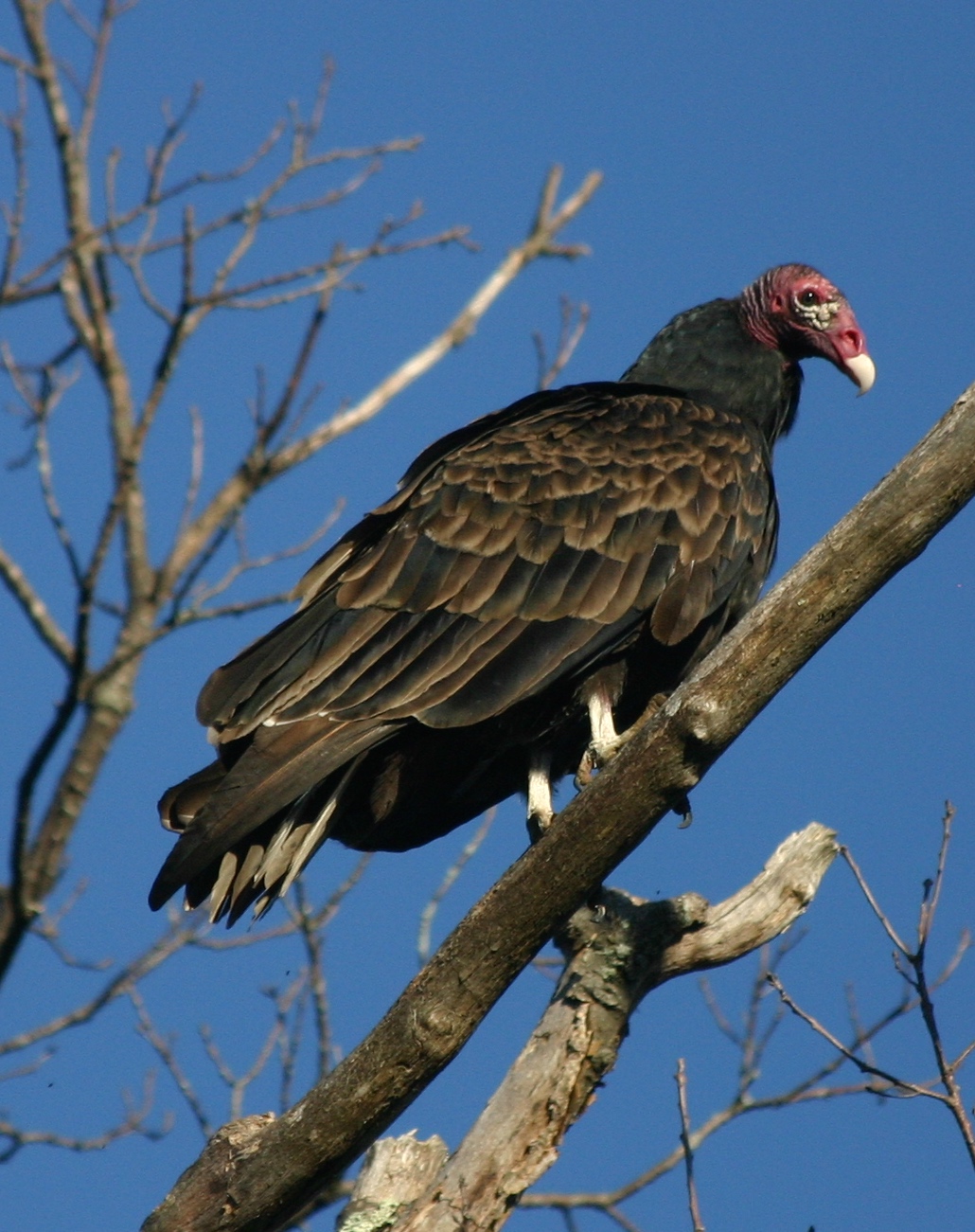 And a bonus video:
See yesterday's Links and Antidote du Jour here.