The Oscars' new "popular film" category is a bad idea from a panicked organization Vox
Sex toys cause closure of German airport terminal CNN Oops.
The Useless French Language and Why We Learn It LA Review of Books
More than 150,000 forced from homes on quake-hit Lombok Asia Times and Aftershock brings fresh trauma to Indonesia's quake-hit Lombok Reuters. Latest update.
Jurors mull 'day of reckoning' in Roundup cancer trial France 24
Burn, Baby, Burn
The era of megafires: the crisis facing California and what will happen next Guardian

California's wildfires are hardly "natural" — humans made them worse at every step Vox

California wildfire: Should inmates be fighting the state's worst ever blaze? Independent
Household phenomenon observed by Leonardo da Vinci finally explained Phys.org (Dr. Kevin)
New Cold War
US sanctions Russia over Novichok attack on ex-spy Sergei Skripal in UK SCMP
Our Famously Free Press
Pilger Excoriates Media on Assange Silence Consortium News
Syraqistan
Health Care
Why the Latest Attack on Single-Payer Backfired TruthOut

Drug pricing could be a slam-dunk campaign issue for Democrats — if only they had a plan Stat

AstraZeneca settles Texas drug lawsuits for $110 million Reuters. e mayer: "Sounds like a typical slap-on-wrist cost-of-doing-business settlement."
Black Lives Matter
Black People Won Something! Robert McCulloch Is Out As St. Louis Prosecutor. Above the Law
India
Rightwing commentator picked as director at India's central bank FT
Fool on the Hill: the Bombast of Boris Johnson Counterpunch. Patrick Cockburn.
Brexit
Brexit: the "no deal" penalty EUReferendum.com

Sterling falls against dollar and euro amid fears of no-deal Brexit Guardian (The Rev Kev)
Turkey
Turkey is fighting an 'economic war'—against reality WaPo (The Rev Kev)

Turkish Banks Scramble to Stave Off Debt Crisis, as Lira Plummets Wolf Street. e mayer:

I was unaware that Dani Rodrik (last name alas misspelled in the piece) was Turkish … note especially this bit at the end:

'While Turkey's economy is not big enough to cause a global crisis of its own making, it is big enough and connected enough to set off contagion effects in other places, including other struggling emerging economies, as well as banks in France, Spain, Italy, the U.S. and the UK, whose exposure to Turkey's banking system is particularly pronounced.'

Couple that with the ever-more-likely prospect of a hard Brexit and things could get interesting (in the proverbial ancient-Chinese-curse sense) very fast.
Tariff Tantrum
Giant shipload of soybeans circles off China, victim of trade war with US Guardian (The Rev Kev)
Class Warfare
Rep. Chris Collins (R-N.Y.) charged with insider trading, federal prosecutors announce WaPo
Kill Me Now
CORY BOOKER CLAIMS HE DIDN'T KNOW HE HELD A PRO-PALESTINE SIGN. NEW DETAILS CAST DOUBT ON HIS DENIAL Intercept. Cannot believe he's considered a serious presidential possibility.

The Obamas Are Back in Their Favorite Summer Vacation Destination Travel and Leisure
Guillotine  Watch
Inside the Very Big, Very Controversial Business of Dog Cloning Vanity Fair
Gunz
74 shooting victims: How Chicago emergency rooms handled the most violent weekend of the year Chicago Tribune
Trump Transition
Trump connects with Rand 'at gut level' Politico

'Nothing bodes well': Lackluster election results spark debate over Trump's midterm role WaPo
Antidote du jour.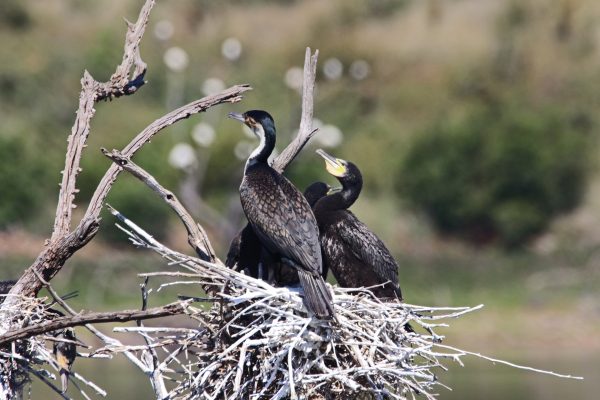 See yesterday's Links and Antidote du Jour here.