Neil Roberts is associate professor of Africana studies, political theory, and the philosophy of religion at Williams College. This interview was originally produced for radioby Darien Lamen and the Rochester Community Media Center. It has been transcribed and republished with permission, and has been lightly edited for readability. Additionally, for a TV interview with Neil Roberts on the A Political Companion to Frederick Douglass, see the recent episodeof the showAfrican Ascent on Boston's BNN network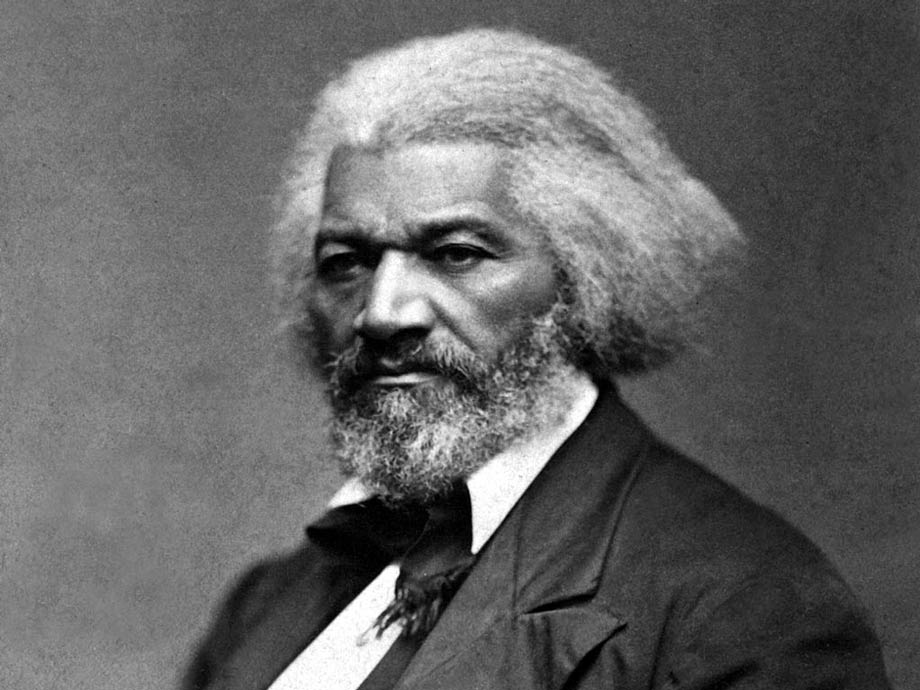 Darien Lamen: So Neil, can you talk about why you decided to put this volume together, and who you hope picks it up?
Neil Roberts: What I wanted to do was to have, in a single volume, something that had not been made before. That's a single volume that combines new essays with reprints of important essays from Frederick Douglass's contemporaries, all on Douglass's political thought. Douglass has, rightly so, been written about extensively in the areas of literature, history, rhetoric and public policy. But interestingly, he has not been treated as widely and as systematically in terms of his political thought, in terms of his contribution to different concepts.
I wanted to assemble this volume so that scholars of Douglass, lay intellectuals, and even those who are relatively unknowledgeable about Douglass could all access very accessible works. In addition, the book has a very extensive, thematic bibliography. So beyond just the book it offers a lot for those who are interested in biographies of Douglass, works by Douglass, or secondary works either about Douglass or about themes that Douglass wrote about in his wide career.
In my introduction ("Political Thought in the Shadow of Douglass"), instead of writing a summation of the essays in the book, I spent a large degree of time trying to reflect on, 200 years after his birth, why Douglass is significant in our current moment. I am really excited about its publication this summer, and my hope is that it can be a resource for readers who are interested in Douglass and in wanting to keep his legacy alive.
Darien: On this question of Douglass's significance to our current moment, you write that the Black Lives Matter movement actually embodies his "spirit of rational hopefulness", and that this can be seen, for example, in its defiant embrace of the refrain "we gon' be alright" from Kendrick Lamar's To Pimp a Butterfly. Can you talk about that, and why you see this movement as having captured the spirit of Frederick Douglass?
Neil: So, Alicia Garza, Patrisse Cullors, and Opal Tometi started the #BlackLivesMatter movement as a hashtag on Twitter. They did this in the wake of the shooting of seventeen-year-old Trayvon Martin, the deaths of Michael Brown, Renisha McBride, Eric Garner, Sandra Bland, and several other unarmed black youths and adults. That led to a rapid proliferation of Black Lives Matter chapters and different utterances, from "I can't breathe" to "Hands up, don't shoot!", to Kendrick Lamar's "Alright" on To Pimp a Butterfly.
Black Lives Matter has become a national, hemispheric and international network that uses social media as a conduit to organise and mobilise. I think that Black Lives Matter, in many regards, captures the spirit or the "afterlife" of Frederick Douglass because it's a movement that is profoundly concerned with identifying anti-black acts and developing processes of re-humanisation as well. Instead of silence. Instead of denigrating others. Instead of not taking action.
Frederick Douglass declared near the end of the Fourth of July oration that "I, therefore, leave off where I began, with hope". But he also insisted that "Oceans no longer divide, but link nations together". And in Douglass's address, "The Nation's Problem" – given Washington, DC in 1889 – Douglass asserted that "the duty of today is to meet the questions that confront us with intelligence and courage".
The different contributors, myself included, are not claiming to have all the answers in A Political Companion to Frederick Douglass. But we've taken that idea from Douglass that I see in the Black Lives Matter movement, and tried to confront the problems that we face today with intelligence and courage. I'm hoping that the volume can not only contribute to Douglass's legacy, but actually capture the spirit of movements that have emerged recently and will likely emerge into the future.