Bacteria in a Dinosaur Bone Reignite a Heated Debate The Atlantic
Meet the other empty nesters. They're dogs and they miss the kids, too Boston Globe
New global study reveals the 'staggering' loss of forests caused by industrial agriculture Science
Man killed, 12 injured after 70 gas explosions, fires rock Lawrence, Andover, North Andover WHDH
Google wants to get rid of URLs but doesn't know what to use instead Ars Technica. This and AMP. Horrid.
Where in the World Is Larry Page? Bloomberg
Ig Nobel prizes honor do-it-yourself colonoscopies, a curious use for postage stamps, and other peculiar research Science
'I Want to Burn Things to the Ground' Chronicle of Higher Education. On the replicability crisis.
Brexit
Emily Thornberry: 'Britain has disappeared into the Brexit black hole FT
UK mass surveillance violates right to privacy, rules European court Deutsche Welle
The storm-clouds are building above Europe The Economist. Word of the day: Weltpolitikfähigkeit.
W(h)ither Italy? Econospeak
Syraqistan
EU steps up planning for refugee exodus if Assad attacks Idlib FT

Is speech critical of Israel anti-Semitic? In a case that could redefine campus politics, Trump administration weighs in Los Angeles Times
North Korea
Hopes rise as two Koreas open liaison office on North's side of border Reuters
Malaysian police probing 1MDB question those paid out of US$972m in Najib's account Straits Times
China?
New Cold War
Greater Eurasia coming together in the Russian Far East Pepe Escobar, Asia Times

Russia and the United States Don't Need New Summits Valdai Discussion Club

That Post-Liberal International Order World: Some Core Characteristics Lawfare
Trump Transition
Stephanie Kelton Wants You to Rethink the Deficit Barron's
Democrats in Disarray
Health Care
Prominent NYC hospitals making millions through captive insurance companies Modern Healthcare
The Crash Ten Years After
Ten Years After the Crash, We've Learned Nothing Matt Taibbi, Rolling Stone. At least Taibbi uses the word "criminal."

Waning co-operation makes next crisis more difficult to tackle Editorial Board, FT

Until we realise the need for a new economic model, we risk another financial crash New Statesman
Guillotine Watch
Jeff and MacKenzie Bezos Pledge $2 Billion for Homeless and Preschoolers NYT. Sanders rattled Bezos.
The "Human Rights Campaign" Has Totally Betrayed Its Constituents Current Affairs< Class Warfare
This is how UN scientists are preparing for the end of capitalism Independent

Thousands of Chicago Workers Are Out On the First Citywide Hotel Strike In Over a Century Portside

Why parking-lot attendants across Philadelphia have launched a campaign to unionize The Inquirer
The Meteorological Strangeness Of Hurricane Florence Forbes
Future response of global coastal wetlands to sea-level rise Nature
Sunspot Observatory closed due to security issue and Update: Authorities not saying a lot as Sunspot Observatory remains closed Alamogordo Daily News. Odd.
Antidote du jour (via):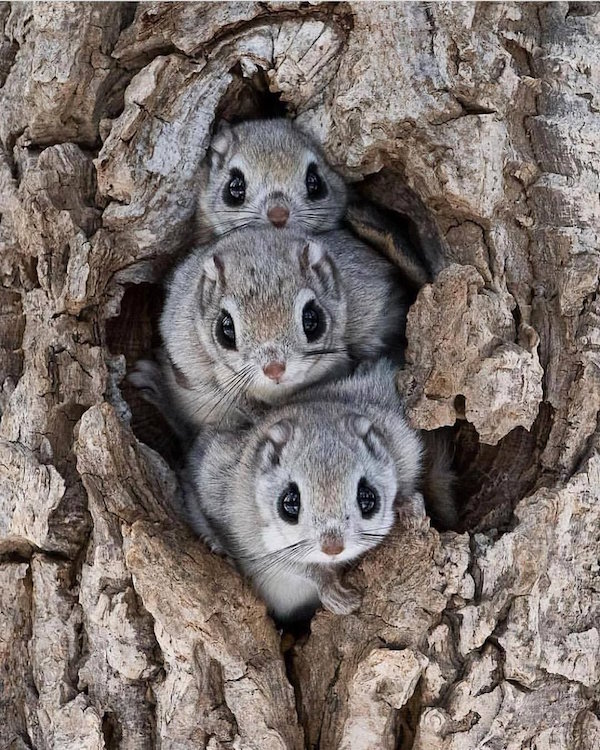 See yesterday's Links and Antidote du Jour here.