This is the official Lehman anniversary. I haven't felt inspired to write about it. I chronicled the crisis in great depth and hate to say I benefitted from it, since it made this blog. Being right about it didn't make it feel good to watch the horrible financial panic and the desperate ways the officialdom threw money at major institutions and hung the average citizen out to dry.
Australia thwarts Japan bid to end 32-year commercial whaling ban SBS (Kevin w)
Ramos returns to chair after Serena dramas as stats back him up Sydney Morning Herald (Kevin W)
Serena Williams Serves Tantrum, Scores for Identity Politics The American Conservative
Windows 10 Now Warns Users Not to Install Chrome or Firefox ExtremeTech (furzy)
Washington, D.C. mass overdose: synthetic marijuana K2 suspected. Slate (furzy)
Parents are hiring intimidating 'uncles' to protect their child from school bullying All K-Pop. I could have used one of them when I was young…but the guy in the photo look like a yakuza.
BPA-Free Plastics Are Just as Toxic as BPA-Laden Ones, Study Says. Here's Why Fortune (David L)
People wearing virtual reality headsets have worse balance and increased mental exertion PsyPost
China?
In Trump's trade wars, China's unexpected win: More friends Washington Post (Kevin W)
(LEAD) South Korea launches 3,000-ton homegrown submarine Yon Hap News Agency. "Six vertical launching tubes capable of firing submarine-to-ground ballistic missiles.:" Hmm.
EU Copyright Fiasco
The development below won't affect NC much (hat tip Ron A), but it now perversely makes us a beneficiary of Brexit, since these rules won't apply to the UK (eventually) where most of our EU readers are located. More generally, since we don't get paid for ads served to the EU and our level of donations from EU readers are microscopic, we will probably lose traffic but not income. However, I hate being denied input and insight from readers outside the US in comments, but we are certain to be blocked under the coming regime. I hope a high proportion of our EU readers continue to visit us and comment using a VPN. Do read the entire tweetstorm….

In case you're wondering: the #EU just voted to impose filters on all the text, audio, photos, videos, etc you might post. If you think this will help photographers or other creators, you don't understand filters.

— son of an asylum seeker, father of an immigrant (@doctorow) September 12, 2018

EU approves controversial Copyright Directive, including internet 'link tax' and 'upload filter' The Verge (Ron A)
Brexit
Angry hauliers now told a 'no-deal' Brexit means no licence to drive in the EU The Loadstar. Those of you who watched the Three Blokes video knew this already!

Labour to vote against Brexit deal, Emily Thornberry says Financial Times. Someone in the UK please explain this to me. So Labour is going to make itself responsible for a crash-out by forcing a general election right before the Brexit drop dead date? If they think the EU is going to give a new government a one-year plus extension (the bare minimum needed) to start over from scratch, they are smoking something very strong. Most pundits have said the EU might give a few months if it would help the EU. There is no evidence Labour is going to be more realistic than the Tories. The UK press has fed the ruling class so much nonsense about what trade arrangements amount to that Labour would have to do a ton of unlearning to put forward anything sensible. The FT comments confirm my priors (which does not make them correct, mind you). For instance, from Sir Humphrey:

As if we needed a reminder, here's the proof that Labour's leadership is as cynical as BoJo when it comes to seeking power. The tests are nonsense – Labour clearly believe in a sort of quantum EU membership where you can be both in it and out of it at the same time. Their preference is to blow up a deal to force an election, and then fingers crossed they can pick up the pieces afterwards. They have as little to offer as the benighted ERG.

Readers also doubt Labour can force an election under the Fixed Term Parliaments Act. Per TheHundredDays:

It is inconceivable that Conservative MPs would vote for an election in the chaotic circumstances of the government being defeated on the most important issue of the day. Labour would no doubt scream and shout for an election, but Conservative MPs would be suicidal to vote for one. The most likely scenario which would follow would be a new Conservative leader and a no-deal Brexit at the end of March.

EU diplomats reject Raab claim that Brexit talks are 'closing in' on deal Guardian (Kevin W)

Brexit: DIY news EU Referendum. Good media critique of Brexit coverage.

Now the judges agree – the vote for Brexit was clearly tainted Guardian. First, it is going to be very hard to swim against "the people have spoken" narrative. Second, the referendum was advisory. Parliament is sovereign. But third, the hard core Brexiters are depicting this ruing as a vindication of Vote Leave. I've seen shameless, but this is so brazen as to need a new word.
Young Russians taking the lead in anti-Putin protests Associated Press
Big Brother is Watching You Watch
Here's How Your Unique Behavioral Psychological Profile Is Being Used to Manipulate You Alternet. Another reason, if you must use Facebook, to muddy your profile.
Trump Transition
Paul Manafort breaks Economist

As Trump WH Disputes Book's Claims, Woodward Says He Will Release the Tapes If Sources Agree Common Dreams (furzy)

The 'adults' in the White House are just as dangerous as Trump, by Patrick Cockburn Unz Review (Chuck L)

As Trump Commits to Endless War, Corporate Media Obsess Over Anonymous Op-Ed FAIR (UserFriendly)

A Sexual-Misconduct Allegation Against the Supreme Court Nominee Brett Kavanaugh Stirs Tension Among Democrats in Congress New Yorker (furzy). Agreed DiFi botched it, but the victim may have threatened to make her look bad by going to the press and calling out DiFi for having sat on this. As to the substance, the victim claims to have a history of treatment as a result of the incident, which makes it seem credible. And what goes unsaid is men who force themselves on women seldom do it only once.

Supreme Court nominee Kavanaugh denies sexual misconduct allegation Reuters
Ocasio-Cortez to Trump on Puerto Rico deaths: 'My own grandfather died in the aftermath of the storm. Uncounted' CNN
Andrew Cuomo says progressive wave is 'not even a ripple' after primary win Guardian
How Centrist Is Colorado? Governor's Race Will Test That Reputation Governing (UserFriendly)
Massachusetts Police Tweeted a Screenshot—and Accidentally Revealed They're Watching Left-Wing Activist Groups Slate (David L)
Democracy, the presidency and views of the parties Pew Research Center (UserFriendly)
Fake News
Wonkette Is Fake News Like Louise Mensch, According To World's Best Fucking Chart Wonkette (furzy)

Facebook Condemned for Empowering Right-Wing Magazine to "Drive Liberal News Outlets Into the Ground" Common Dreams. Lambert: "The Weekly Standard as a fact-checker? Really?"
CalPERS
CEO Of California's $350B Pension Fund Has No Degree Associated Press. Will have more to say about this.
Black Injustice Tipping Point
EXCLUSIVE: Video showing how heavy metal fire doors automatically slam shut in building where white Dallas cop shot her black neighbor and apartment numbers are lit up in NEON contradict her story Daily Mail
Crisis Orgy
10 Things People Still Get Wrong About the Financial Crisis Barry Ritholtz, Bloomberg

Lehman's Fall Cast a Long, Risky Banking Shadow Bloomberg

Financial panic and credit disruptions in the 2007-09 crisis Ben Bernanke, Brookings Institution

The Makings of a 2020 Recession and Financial Crisis Nouriel Roubini, Brunella Rosa Project Syndicate

The Crisis Next Time Carmen Reinhart and Vincent Reinhart, Foreign Affairs. "What We Should Have Learned From 2008." No, silly, not "throw the crooks in jail." The idea.

A post-crisis cure that has stored up economic pain FT. Great deck: "It has become clear to many people that their future has been re-priced."
On the anniversary of Lehman's collapse, a stunning trader default in Norway rattles nerves Quartz (Kevin W)
Lessons From Tesla (the Man, Not the Car) Wall Street Journal (Brian C)
Tesla Autopilot Not Working After Latest Over-the-Air Update, Owners Say Jalopnik (Kevin W)
Wiping the Debt Slate Clean RT. An interview with Michael Hudson
Guillotine Watch
The World's Richest Man Came To Washington, D.C., And It Was Gross Huffingtn Post (Kevin W)
Class Warfare
The tech elite is making a power-grab for public education code acts in education

Social class determines how the unemployed talk about food insecurity PhysOrg (Dr. Kevin)

Even in Better Times, Some Americans Seem Farther Behind. Here's Why. New York Times. Seem?
Antidote du jour. David D: "A Costa Rican lizard practices hiding in plain sight. In the context of the busy, colorful forest, I almost walked right past without noticing."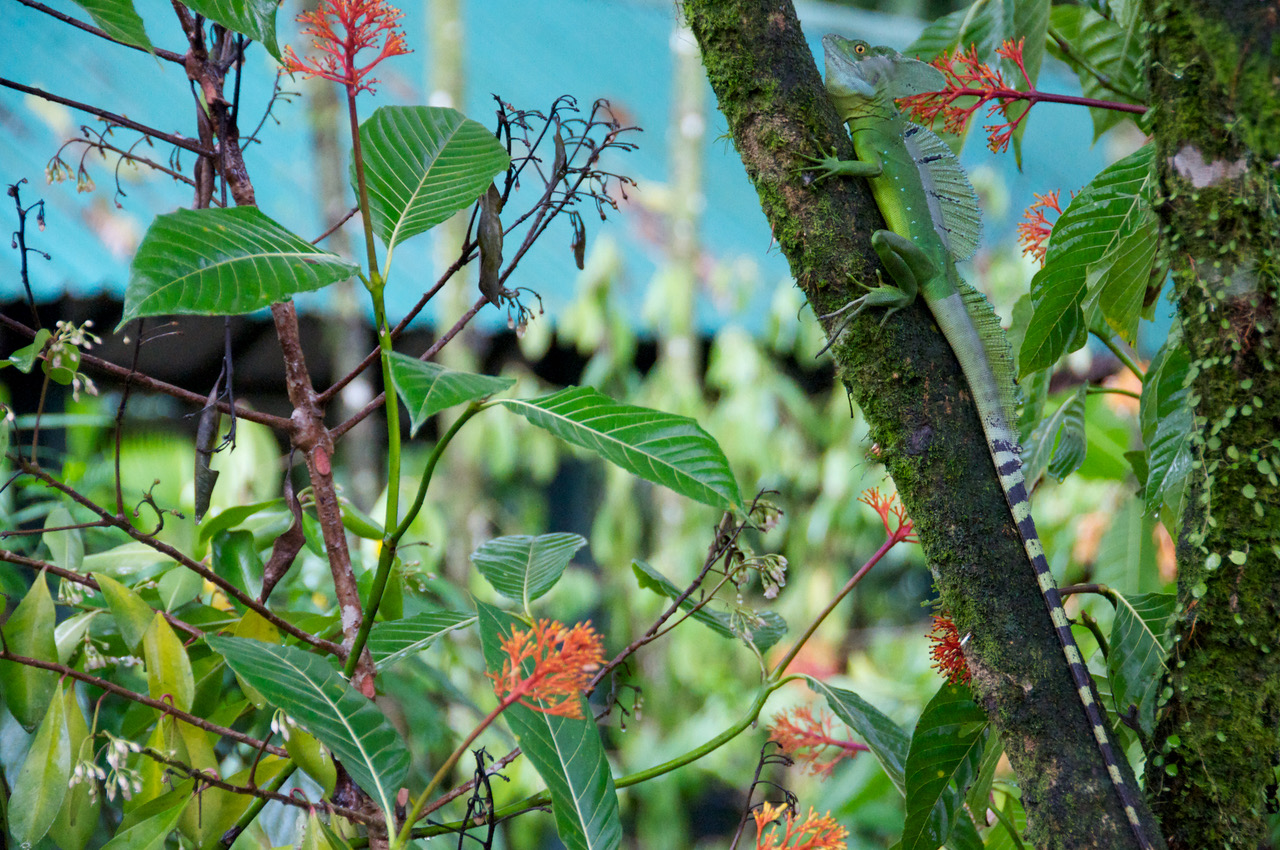 See yesterday's Links and Antidote du Jour here.