Are We Loving French Bulldogs to Death? National Geographic
'Humongous fungus' is almost as big as the Mall of America Science. How's the parking?
Michael Slamming Georgia with Fierce Wind, Torrential Rain Weather Underground
Losses from natural disasters have surged over last 20 years, U.N. says AP
The Continuing Dominance of the Dollar Capital Ebbs and Flows
Mr. Market Has a Sad
IMF chief Christine Lagarde on Thursday defended central bank rate hikes in a veiled rebuke Agence France Presse
Brazil is set to elect a fascist as president, and business is on board Paul Mason, New Statesman
Brexit
DUP threatening to bring down May's government if Brexit red lines breached Belfast Telegraph

Theresa May's Brexit backstop breakthrough The Spectator. Fudge cake?

EU considering dual certification for goods produced in NI RTE

Brexit: grilled pain EU Referendum. Joke: What's the best kind of pain? Sham pain!

What sort of Brexit do the British people want? (PDF) The Policy Institute at King's College London. "The value that British people place on the proposals set out in the government's white paper ('Chequers') is difficult to quantify due to its vagueness on key issues."
Golden visas sold by EU countries open the door to the criminal and corrupt Handelsblatt
Italy's Builders Add $118 Billion Headache to Banks' Problems Bloomberg
Syraqistan
US intercepts reportedly show Saudi crown prince ordered detention of journalist Khashoggi CNBC

U.S. Intelligence Had A 'Duty To Warn' Khashoggi – Why Didn't That Happen? Moon of Alabama

They write letters:

BREAKING: 22 Senators draft/sign letter to #Trump announcing investigation under Magnitsky Act on disappearance of #Saudi journalist #Khashoggi . Could lead to sanctions in 120 days.

Riyadh has denied all allegations. Letter: pic.twitter.com/Tog1y2U6yo

— Joyce Karam (@Joyce_Karam) October 10, 2018

Commentary: How Khashoggi's disappearance could change Middle East politics Reuters

A Google linked exec and a former US politician have dropped out of a Saudi project after journalist's disappearance Business Insider

Qatar blockade 'has been a catalyst for change for the entire nation,' says investment chief CNBC
North Korea
S. Korea walks back on possibly lifting sanctions on North AP
Search called off in Indonesian quake-tsunami: Official Channel News Asia. More and more like Puerto Rico…
China
Chinese spy charged with trying to steal US aviation trade secrets Nikkei Asian Review

China, Aiming to Borrow as Cheaply as Apple and Microsoft, Launches U.S. Dollar Debt Offering WSJ
New Cold War
California man who sold stolen identities sentenced to prison in Russia probe Reuters. Bathos.

Russia dossier author criticizes Trump, slams 'strange and troubling times' CNN
Trump Transition
My Private Oval Office Press Conference With Donald Trump, Mike Pence, John Kelly, and Mike Pompeo New York Magazine. They've got some good writers over there….

Accounting Authority Finalizes Policy for Withholding Classified Budget Numbers Government Executive
2016 Post Mortem
Obama Had a Secret Plan in Case Trump Rejected 2016 Election Results New York Magazine. Hmm.
Health Care
Medicare-for-All and Public Plan Buy-In Proposals: Overview and Key Issues KFF
Big Brother Is Watching You Watch
Creating National Biometric System for Patient Matching Will Threaten Privacy and Security CCHF. No kidding.

How to find hidden cameras in your Airbnb rental Digital Trends. News you can use!
Betteridge's Law
Class Warfare
Crypto is the Mother of All Scams and (Now Busted) Bubbles While Blockchain Is The Most Over-Hyped Technology Ever, No Better than a Spreadsheet/Database (PDF) Nouriel Roubini, Testimony for the Hearing of the US Senate Committee on Banking, Housing and Community Affairs On "Exploring the Cryptocurrency and Blockchain Ecosystem." "Ecosystems" are full of innovation and disruption, or so I am told.
Antidote du jour (via):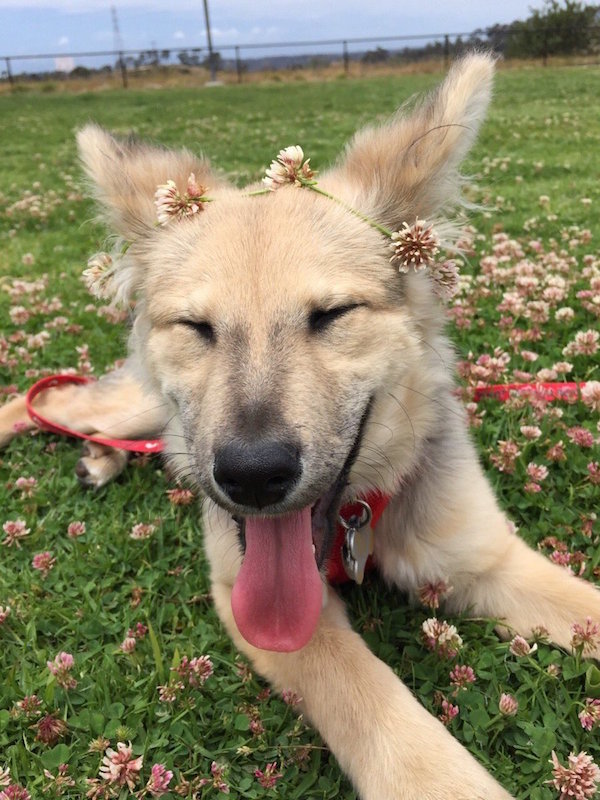 Leveling up my happy dog game….
See yesterday's Links and Antidote du Jour here.