This is Naked Capitalism fundraising week. 1207 donors have already invested in our efforts to combat corruption and predatory conduct, particularly in the financial realm. Please join us and participate via our donation page, which shows how to give via check, credit card, debit card, or PayPal. Read about why we're doing this fundraiser and what we've accomplished in the last year, and our current goal, increasing our staffing, also known as burnout prevention.
One of the world's largest organisms is shrinking Science
Microplastics found in 90 percent of table salt National Geograpic
Private equity deals fail to keep up pre-crisis success FT
Liquidity Effects of Post-Crisis Regulatory Reform Liberty Street Economics
The Onion's Guide To Blockchain Technology The Onion
A new device can identify air travellers carrying an infectious disease Economist
Farmers Can Profit From Waste Farm Journal
Syraqistan
Trump says 'it certainly looks' like Khashoggi is dead CNN

Why King Salman Must Replace M.B.S. NYT. Again, I don't want to be Mr. Counter-Suggestible here, but the signature, as it were, of this operation, as it were, is very familiar: (1) Anonymous leaks from intelligence commmunity, (2) evidence nobody can examine, (3) prurient, viral-friendly detail (piss tapes; the saw), (4) inflammatory headlines qualified by text like "increasingly convinced" and "alleged" in the body, (5) moral panic and frantic virtue signaling in the political class, and (6) full spectrum dominance in mainstream press coverage. Of course, this time everything could be true; gaslights really do flicker, after all. And if that's the case, then all previous gaslighting will seem true, or at least truthy, via the halo effect, a salutary result for all concerned. So we're talking win-win, here.

Killing Jamal Khashoggi Was Easy. Explaining It Is Much Harder Philip Giraldi, Council for the National Interest. Kill a chicken to scare the monkeys. Khashoggi would be the chicken, but who are the monkeys? Internal Saudi factions would be my guess.

More Khashoggi-MBS Links Revealed as Suspected Killer Dies in 'Suspicious Car Accident' Haaretz. Who doesn't hate loose ends?

Killing Jamal Khashoggi Was A Saudi Warning Shot HuffPo. The conclusion: "In long term, though, businesses and policymakers will need to signal consistently ― in public and in private ― that, despite the potential damage that sanctions on Saudi Arabia might do to the global economy, there are values that the international community is not ready to sacrifice. The challenge for the international community is to decide what those values are." Indeed.

"The Dirtiest Money on Earth." Silicon Valley Has a Saudi Arabia Problem. Barron's
Disinformation on Steroids Council on Foreign Relations. Deck: "The threat of deep fakes."
Khashoggi misinformation highlights a growing number of fake fact-checkers Poynter
Brexit
Chuka Umunna Will Be Paid £65,000 A Year To Chair A New Centrist Think Tank Buzzfeed
Jim O'Neill: Will Italy sink Europe? Financial News
Brazil: the First Republic under threat Le Blog de Thomas Piketty (in English).
China?
China companies tumble on report revealing Huarong crossholdings FT

A Slowing Chinese Economy Means More Instability The Diplomat

Strike Map China Labour Bulletin. Sadly, there's no animated time-line, but compare the counts in 2011 with the counts in 2018. Assuming there's no data issue, of course. Readers?

The Jasic Strike and the Future of the Chinese Labour Movement (PDF) Made in China. Starts on page 12.

A simple guide to Xi Jinping Thought? Here's how China's official media tried to explain it South China Morning Post
Japan expands cheap infrastructure loans to third country projects Nikkei Asian Review
New Cold War
Rosenstein Agrees to Sit for Transcribed Interview With Judiciary, Oversight Leaders Roll Call

Mueller assembles team of cooperators in Russian probe The Hill

Inconvenient Thoughts on Cold War and Other News Stephen Cohen, The Nation
Trump Transtion
Democrats in Disarray
The Democrats' Left Turn Is Not an Illusion Thomas Edsall, NYT. "The dominant role of well-educated, relatively upscale white Democrats in moving the party to the left reflects the declining role of the working class in shaping the party's ideology." Moving "left" and away from the working class is a neat trick, hitherto unknown to political science.
Facebook's election 'war room' takes aim at fake information Associated Press. After gutting hundreds of news rooms with their fraudulent "pivot to video" campaign, Facebooks wants to be nice. (Hilariously, AP quotes a spokesman for Media Matters, David Brock's beard for his oppo operation, as a source.)
Class Warfare
Five rules for the office in the #MeToo era FT. This article is much better than the vapid, clickbait headline. In fact, you can skip the rules and go to the rest of the article, which has nothing to do with the office.
Idleness as Flourishing Public Books
The global tide of blood in history, medicine and culture Nature
How modern cities could suffer the same fate as ancient Angkor Asian Correspondent
Antidote du jour (via):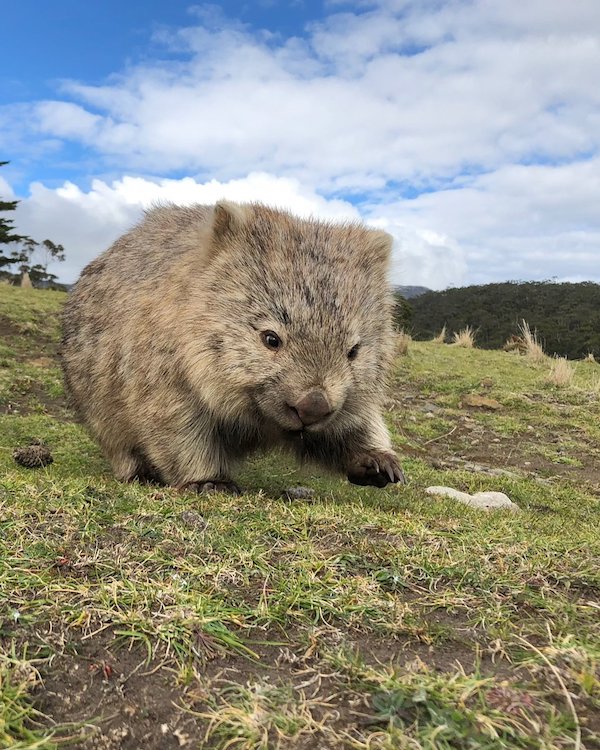 Bonus antidote (repeats, for some reason):
The massive gator known as 'Chubbs', famous for shocking golfers in Tampa, Florida was just spotted again

— Breaking911 (@Breaking911) October 16, 2018
See yesterday's Links and Antidote du Jour here.