Gentle readers,
A brief but heartfelt thanks for all your generous donations during our fundraiser. Not only was it a big relief to have the contributions keep coming in steadily, but it was very gratifying and humbling to get so many notes and comments about how much the Naked Capitalism community means to you. For that, you should all be proud.
For those of you who gave by check, be warned that I process them all at once, which takes more than half a day including the time in front of the teller, and that won't happen until the weekend after this one (or possibly the week after). So I hope it does not mess up your personal bookkeeping if your check to us does not clear pronto.
For those of you who weren't able to give while the fundraiser was on, we gladly accept donations all year! So if you want to smooth things out for us with a regular donation or a PayPal subscription, we'll be grateful. Or if you get a better-than-expected year-end bonus or other financial break, we hope you'll consider us then. And there are other ways to help: sharing articles with friends, family, and colleagues, whitelisting the site if you use adblockers, commenting, and sending us links, antidotes, and pictures of plants. Even if we don't use a particular link you sent — we need to keep Links to 45 a day, otherwise it becomes overwhelming to us and readers — rest assured we see them and they do influence our coverage. Thank you so much!
Yves
P.S. Because we have so much of the "Recent Items" real estate taken up by the last day of our fundraiser, be sure not to miss Lambert's latest 2018 midterms update: Worksheet for the 2018 Midterms (If There Is a Blue Wave, What Next for Democrats?).
* * *
Cat described as a 'fur baby' starts looking for new owners Daily Mash
The (Imaginary) Numbers at the Edge of Reality Quanta (David L)
Water out of thin air: California couple's device wins $1.5M TechXplore (Chuck L). Shades of Dune.
AI-Generated Portrait Sells for $432,500 in an Auction First Bloomberg
In Groundbreaking Decision, Feds Say Hacking DRM to Fix Your Electronics Is Legal Motherboard
Facebook confirms it's building augmented reality glasseser TechCrunch (Kevin W)
Vital Ignored Truths in Milgram's Obedience to Authority Studies Counterpunch (Chuck L)
The places that escaped the Spanish flu BBC (Bill B)
Cosmonaut brains show space travel causes lasting changes National Geographic (David L)
The Underestimated Cerebellum Gains New Respect From Brain Scientists NPR
China?
Australia's former foreign minister let slip how casually easy it is for China to tell another country what to do Business Insider

China's hidden camps BBC (dougd)
Matteo Salvini to Brussels: 'We are not changing a comma of the budget' Politico
Desirée Mariottini killing: Migrants held in Italy over girl's death BBC. Hoo boy.
Angela Merkel braces for second election blow in Hesse DW
Brexit
UK-EU transport links after Brexit 'increasingly a cause for concern' Independent

Dominic Raab warns that Britain will leave the EU without a deal if Brussels takes a 'deliberately intransigent' approach to talks Telegraph. The blame game continues.

Brexit Talks on Hold With May's Team in Disagreement, Sources Say and DUP sceptical of 'temporary' Brexit plan Bloomberg. No. 10 is acting that they just need to get through the budget on Monday….

Britain faces trade talks with 20 nations over WTO proposals The Times. Key section:

Britain is preparing for trade negotiations with almost two dozen nations after they objected to the terms it proposed for its World Trade Organisation membership after Brexit.

Liam Fox confirmed yesterday that countries have "expressed reservations" over the draft text put forward by the UK before its departure from the European Union. The trade secretary said that Britain "intends to enter negotiations with relevant partners" over its future rights and obligations at the WTO.

About 20 members are understood to have opposed the country's initial proposal, dashing hopes of an unchallenged arrival at the Geneva-based body that governs global trade. The WTO has 164 members and was set up in 1995 as a regulator and somewhere for countries to negotiate deals and settle disputes. The UK, which is currently a member through the EU, will require its own independent terms of membership after leaving the bloc.

From Politico's European newsletter:

REALITY CHECK … WITH REAL BUSINESS OWNERS: "It's just unbelievable that EU politicians tell us we should prepare for a no-deal scenario," said Hinrich Mählmann, CEO and managing partner of Otto Fuchs KG, a German metal processing company. "We can't prepare for no deal," he said, adding that it is "hard to understand" why a no-deal scenario wasn't taken off the table completely early in the piece…

Thomas Fischer, chairman of the board of Mann+Hummel, one of the world's largest filter manufacturers, told me he doesn't expect carmakers that don't manufacture motors in the U.K. to stay in the country in the event Britain crashes out of the EU — it's relatively easy for them to relocate production in the long term, he said. That would mean that Mann+Hummel would probably have to "gradually" close its British plants too, he said, adding that investments the company has already made would be used as long as possible. Read: basically only until they are written off. "If you look at it rationally, we don't manufacture for the British market in the U.K., but for export," said Fischer.
BBC has 'failed' on equal pay, MPs on culture select committee say BBC (Kevin W)
New Cold War
Who profits from the end of the mid-range nuclear treaty? Asia Times
Syraqistan
Khashoggi, Erdogan and the Truth Craig Murray (J-LS)
Big Brother is Watching You Watch
With 5G, you won't just be watching video. It'll be watching you, too CNET

Every minute for three months, GM secretly gathered data on 90,000 drivers' radio-listening habits and locations Boing Boing (Chuck L)

The government surveillance state is outsourced to Silicon Valley Fast Company
Imperial Collapse Watch
Air Force Ends Purchase of Pricey Coffee Cups After Senator Complains Military.com (chuck419). But not a peep about F-35 helmets.

Army Accidentally Drops Humvee from C-17 over Fort Bragg Military.com (chuck419)
Trump Transition
Brian Kemp Leaked Audio About Georgia Voting Concerns Raises Questions Rolling Stone
Final-complaint-Palast-v-Kemp.pdf Greg Palast (Chuck L)
Kill Me Now
Exclusive: Chelsea Clinton would mull political office Lohud (J-LS)
Fake News
YouTube winning race to clamp down on misinformation The Hill

Why the Press Sucks So Bad, Part One: A Look Back Ghion Journal (UserFriendly). Important.
Facebook Fined $645K For Its Role In The "Serious" Cambridge Analytica Data Breach Dateline Hollywood
Google reportedly paid Andy Rubin $90 million after he allegedly coerced sex from employee The Verge
Fed Fires Warning Shot at Wall Street's Riskier Loan Deals Bloomberg
Simon Wren-Lewis' warped view of modern macroeconomics Simon Wren-Lewis (UserFriendly)
Class Warfare
benevolence only makes things worse delancyplace (Chuck L)

Maine will help you pay off your student loans if you move there Fox (Kevin W)

In the future, companies won't hire remote employees. They will hire remote teams Quartz (David L)

Tech to blame for ever-growing repair costs, AAA says CNET. Here because rentier capitalism.

How a Subprime Auto Lender Consumed Detroit With Debt and Turned Its Courthouse Into a Collections Agency Jalopnik (Philip P). Important. I somehow missed it from earlier this month.

From Politico's daily European newsletter:

HAPPINESS BY THE NUMBERS: Seventy-eight percent of the EU's working population is (very or fairly) satisfied with its work-life balance, according to a new Eurobarometer survey out today, which Playbook has seen. Contentment is highest (at 90 percent) in Austria, Denmark and Luxembourg. The Greeks, Romanians and finally the Spanish are the least content employees (though even there, 66 percent are satisfied).

The survey is a striking tale of how regulation can impact societal change — if, and only if, there's a functioning labor market, or economic growth. In Greece, 48 percent of respondents say making use of flexible work arrangements is perceived badly by colleagues, while at the other end of the spectrum, only 13 percent of Danes say likewise. At total of 65 percent of Europeans report such arrangements exist in their companies, while 43 percent have used them.
Antidote du jour (MGL):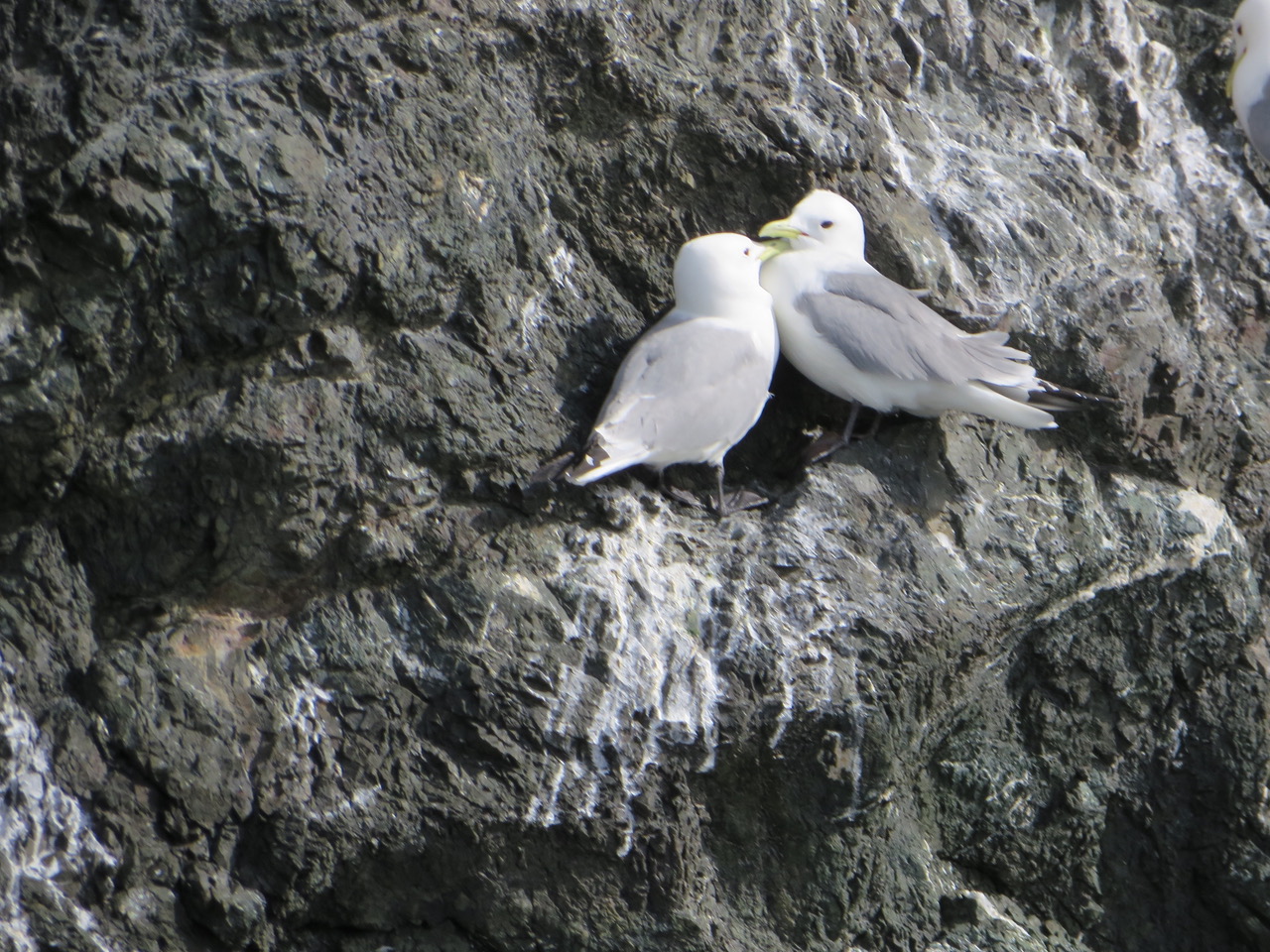 And a bonus:
Wheelchair dogs at animal rescue enjoying playtime. pic.twitter.com/DnXy4UqX1R

— puppie? (@activepuppie) October 26, 2018
See yesterday's Links and Antidote du Jour here.