Change in singing behavior of humpback whales caused by shipping noise PLOS One
U.S. Stocks Slump on Tech Worries WSJ
US economic growth tops forecasts FT
FBI investigating whether Tesla misstated Model 3 production numbers Autoblog (EM).
Why Private Equity Is Furious Over a Paper in a Dermatology Journal NYT
The regime change for global markets is just beginning FT
Janet Yellen on Trump, Fed politics and nurturing recovery FT. "Nurturing."
China?
The Chinese century is well under way Economist
Abe's foreign-worker plan spurs protests in Japan's ruling party Nikkei Asian Review
Trudeau's Human Stimulus Helps Canada Match Trump's Tax Cuts Bloomberg
Syraqistan
Khashoggi killing: as Saudi turns to China, for MbS it's business as usual South China Morning Post
New Cold War
* * *
Foreign Policy for the Twenty-First Century Boston Review
Trump Transition
Florida suspect lived in his van and built his bombs there too, authorities say McClatchy. A good wrap-up with lots of detail.
Democrats in Disarray
Bernie Sanders rallies striking hotel workers in downtown San Diego San Diego Union Tribune. Great to see the party big-wigs backing him up on this. Oh, wait….

What a Rural Maine House Race Can Teach the Left The Nation. Maine District 88 is a "pivot county," about half-way between Boothbay and Augusta.

Hadley: Slotkin puts country before party Detroit News. The Bush administration's Stephen Hadley on Democrat CIA candidate Slotkin. Hadley's the guy who allowed the "sixteen words" on Niger yellowcake uranium — forged documents supporting claims of Iraqi WMDs — into Bush's 2003 State of the Union speech. Of course, the Iraq War debacle is ancient history, now; everybody is rehabilitated, including Bush, who gave Michelle candy [squeeeeee!].

The Experts and Question One MassPoliticsProfs (KC). This is the ballot initiative where powerful Democrat consulting firm Dewey Cheatem & Howe Square Group ("No") is working against nurses unions ("Yes") on the question of minimum staffing ratios.
Health Care
Administration Moves To Incentivize Health Reimbursement Arrangements Health Affairs

No More Health Care Half-Fixes Jacobin. Examines Jayapal's H. R. 6097.
Brexit
Brexit: 'Several' WTO members block Britain's attempt to fast track deal The Independent

The Democratic Unionist Party Isn't Bluffing on Brexit. It's Being 'Thran.' Foreign Policy. Word of the day: Thran.

Meet Theresa May's Top Lawyer, the Latest Hurdle to a Brexit Deal Bloomberg
Centrist Sensibility Review 31
Big Brother Is Watching You Watch
Google's smart city dream is turning into a privacy nightmare Engadget

They look like cops, but they're not. And they're all over Michigan. Detroit Free Press
Imperial Collapse Watch
Post-Cold War U.S. Foreign Policy Has Been a Near Total Failure. Two New Books Look at Why. The Intercept

Why today's troops fear a new war is coming soon Military Times

American Defense Contractor Accused of Enslaving U.S. Citizen Linguists Daily Beast
The Crash: Ten Years After
10 years later: How the financial crisis reverberated into municipal bonds The Bond Buyer
New Deadline For Merrimack Valley Gas Restoration Is Now December 2-16 CBS Boston. Gonna be chilly….
Class Warfare
Uber‑Inequality Gartner L2. "In today's economy, innovation means elegant theft: robbery of your data, privacy, health insurance, or minimum-wage protection."

World's billionaires became 20% richer in 2017, report reveals Guardian. From UBS.

The White House is worried about wages, not socialism FT Alphaville. The CEA report on socialism: "Even by the somewhat compromised standards of any CEA, the report is particularly sophomoric. That is, it both engages in sophistry and appears to have been composed by a college sophomore."

Unfair Advantage The Sun. How Amazon undermines local economies.

Warehouse World Latino USA
Let's vote, party and celebrate American democracy on a new holiday called Citizen Day USA Today. Good idea! We can count our paper ballots first.
Use these adventure skills to survive the zombie apocalypse National Geographic. News you can use!
Antidote du jour (via):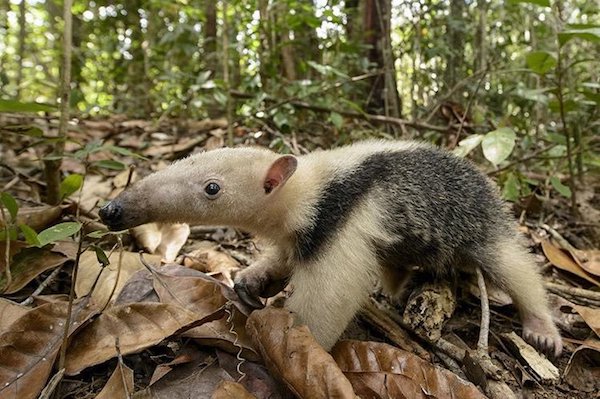 Bonus antidote:
Retired man builds train to take rescued stray dogs on adventures pic.twitter.com/x657mYjSX3

— viral viral (@xxlfunny1) October 21, 2018
See yesterday's Links and Antidote du Jour here.