By Lambert Strether of Corrente.
Readers, this Water Cooler is a bit shorter than usual because I needed to plow through a lot of literature to write my BECCS post. And I'm going to take a nap, when I'm done. I'll make it up to you tomorrow, I swear! –lambert
Politics
"But what is government itself, but the greatest of all reflections on human nature?" –James Madison, Federalist 51
2020
"Tijuana Tear Gas Maker is Cory Booker Backer" [TYT]. "Warren Kanders is the head of Safariland, a defense supplies vendor that reportedly supplied at least some of the chemical agents used by Customs and Border Protection this weekend on migrants, including women and children…. anders has a significant history of political donations, having contributed large sums of money mostly to the Republican Party, but more recently to two high-profile Democrats–Booker and Hillary Clinton–according to FEC data reviewed by TYT. In 2013, Kanders gave Booker $10,400. The contributions exceeded campaign-finance limits, and the campaign refunded $5,200. Kanders' wife Allison also contributed to Cory Booker the same year — to the exclusion of any other candidates — doling out $10,400, half of which was also refunded. dThe same year, Kanders and his wife both served as members of the host committee for a private fundraiser benefiting Booker's campaign. The fundraiser was held July 2, 2013, and tickets cost between $1000 and $5000. The following year, Kanders gave $5,000 to the Booker Senate Victory fund." • Ka-ching.

"Tracking Congress In The Age Of Trump" [FiveThirtyEight]. Sanders ranks #4 among Senators for least votes with Trump (11.4%). For comparison, Schumer"s score is 25.3%. Sherrod Brown: 28.3%. And Bernies not even a Democrat!

Grifters gotta grift:

It's amazing how irrelevant Bernie has been to the Resistance. And that's a good thing. Cult of personalities don't make for long-lasting movements. https://t.co/QyMux1LNZU

— Markos Moulitsas (@markos) November 28, 2018

He's got the family name and the jawline:

Joe remind me how your family came by its fortune https://t.co/PVhTe8e9jo

— Brandy Jensen (@BrandyLJensen) November 28, 2018
2018
"The Pelosi Playbook" [Jacobin]. "Pelosi is arguably the perfect avatar for today's moribund Democratic Party: awash in money, steeped in conflicts of interest, hopelessly anchored to an illiberal and always-moving center, and pathologically unable to fully stand up for what should theoretically be its own principles — all of which makes her unsuited to leading the party in the current moment." • And the best available, says AOC. Correctly.

"High hopes for Hakeem Jeffries" [The Economist]. New Democrat Caucus leader, who is not Barbara Lee: "Mr Jeffries is not a member of the moderate New Democrats faction, but he often sounds as if he should be. He is a fan of charter schools and fiscal rectitude. Though he supports the principle of universal health-care coverage, he speaks of "the importance of market forces and getting things done in a responsible fashion". Quoting Ronald Reagan approvingly, he suggests this means promoting a flourishing private sector outside the "legitimate functions" of government…. Yet despite his bold attachment to the real world, Mr Jeffries is not merely unchallenged by his party's Utopian wing. He is admired. In an interview with a left-wing radio host, waves of adulation come pulsing through the speakerphone. She congratulates Mr Jeffries for his 'unapologetic progressive streak." As the Democrats contemplate advancing from the wilderness, this raises a salient question: how does he get away with it?" • I can't imagine. See Black Agenda Report here, here, and here. And then there's this:

Only 1.3% of Hakeem Jeffries' money in the last election came from small-dollar contributions. pic.twitter.com/qp1Flp3gO8

— Michael Whitney (@michaelwhitney) November 28, 2018
Realignment and Legitimacy
"Voters approved wage hikes, but GOP lawmakers have other ideas" [Bangor Daily News]. "Voters took to the polls in November and approved big hikes in four states' minimum wages: Washington State, Colorado, Maine and Arizona. But the increases may not actually take effect as voters intended because elected representatives — mostly Republicans — are moving to rein them in."

"Why we stopped trusting elites" [Guardian]. Conclusion: "Unless liberal institutions and their defenders are willing to reckon with their own inability to sustain trust, the events of the past decade will remain opaque to them. And unless those institutions can rediscover aspects of the original liberal impulse – to keep different domains of power separate, and put the disinterested pursuit of knowledge before the pursuit of profit – then the present trends will only intensify, and no quantity of facts will be sufficient to resist. Power and authority will accrue to a combination of decreasingly liberal states and digital platforms – interrupted only by the occasional outcry as whistles are blown and outrages exposed." • Worth a read. I'm not sure the article delivers on the headline, though. (The focus is the UK, so many obvious examples from the [genuflects] Obama administration are omitted.

"Dear liberals, don't assume people of colour will solve all your problems" [Guardian]. "TAhe ethno-nationalists of the world are afraid. People like rightwing Fox News pundit Laura Ingraham spent much of the past year ranting about how 'massive demographic changes have been foisted upon the American people.' Census reports confirm her fears, projecting that by 2044 50.3% of all Americans will be minorities. Liberals have adopted the opposite frame, heralding the fact that white people will soon be a minority. The assumption is that a more diverse America is destined to create a progressive wave that will deliver Democratic party victories." • As if the Repubicans weren't feral enough to display adaptability over a 2044 – 2018 = 26 year span!
Stats Watch
Jobless Claims, week of November 24, 2018: "Initial claims are up for a third straight week" [Econoday]. "Also moving higher are continuing claims… Unemployment claims do appear to be shifting higher which doesn't point to another month of outstanding strength for the November employment report." • [hums: I'll be home for Christmas….]. And: "24 November 2018 Initial Unemployment Claims Rolling Average Again Worsens" [Econintersect].
Personal Income and Outlays, October 2018: "The headlines for personal income… and consumer spending [which are up,] may be a little overstated but today's report for October is strong with only a few moderate details. And moderate may be well overstated for the inflation data which look very subdued" Econoday]. "This is a very healthy report showing that inflation is stable and that consumers are willing to spend as the holidays open up." Maybe. And: "The increase in personal income, and the increase in PCE, were both above expectations" [Calculated Risk]. And but: "Consumer income growth year-over-year is marginally lower than spending growth year-over-year" [Econintersect].
Pending Home Sales Index, October 2018: "This has not been a good run for housing data. Pending home sales fell" very steeply [Econoday]. "Case-Shiller and FHFA home price data opened the week showing softness followed by yesterday's tumble for new home sales followed now by a tumble for pending resales. Housing has had a flat year and looks to be limping badly into year end." And: "well below expectations for this index. Note: Contract signings usually lead sales by about 45 to 60 days, so this would usually be for closed sales in November and December" [Calculated Risk]. And: "The rolling averages remain in negative territory. The data is very noisy and must be averaged to make sense of the situation. The long term trends continue to be generally downward" [Econintersect].
Banks: "Deutsche Bank offices raided in money laundering probe" [Reuters]. "Police raided six Deutsche Bank offices in and around Frankfurt on Thursday over money laundering allegations linked to the "Panama Papers", the public prosecutor's office in Germany's financial capital said… In 2016 alone, over 900 customers were served by a Deutsche Bank subsidiary registered on the British Virgin Islands, generating a volume of 311 million euros, the prosecutors said."
Tech: "Facebook has a problem with black people, former employee charges" [USA Today] (original). "[Mark] Luckie says at least two to three times a day, a Facebook employee would clutch their wallet when walking by him." • Yikes.
Tech: "An Amazon revolt could be brewing as the tech giant exerts more control over brands" [Recode]. "Over the past few months, Amazon has applied intense pressure to consumer brands across different product categories — seizing more control over what, where and how they can sell their goods on the so-called everything store, these people say. dOne apparent goal: To take more control over the price of goods on Amazon so the company can better compete with retailers. The power moves are also believed to be a prelude to a new internal system that Amazon has yet to launch called One Vendor. The new initiative will essentially funnel big brands and independent sellers alike through the same back-end system in a supposed effort to improve the uniformity of the shopping experience across Amazon on the public-facing side." • Too funny. User experience is not high on the list of things that drive Amazon.
Gaia
"Bee-brained" [Aeon]. "However, there are now many signs that consciousness-like phenomena might exist not just among humans or even great apes – but that insects might have them, too… At its evolutionary roots, we think that consciousness is an adaptation that helped to solve the problem of how moving organisms can extract meaningful information from their sense organs. In an ever-changing and only semi-predictable environment, consciousness can solve this problem more efficiently than unconscious mechanisms possibly could. It involves manifold features, but some include: a grasp of time and space; the capacity for self-recognition; foresight; emotions; and top-down processing… one of von Frisch's students, Martin Lindauer, peered into a beehive duri\ng the night and discovered that some bees advertised the locations of various foraging bonanzas they'd discovered the previous day. Before midnight, they 'talked about' locations visited the previous evening – and in the hours before sunrise, they discussed the locations they'd visited on the morning prior…. The key implication of Lindauer's discovery is that bees are capable of 'offline thinking' about spatial locations, and of linking these locations to a time of day, in the absence of an external trigger. That's not what should happen if bees' memories are merely prompted by environmental stimuli, combined with internal triggers such as hunger. Bees, then, appear to have at least one of the principal hallmarks of consciousness: representations of time and space." • So neonicotinoids make the biosphere net out stupider…
"Plot twist: Mitochondrial DNA can come from both parents" [Ars Technica]."[Mitochondria] contain a relatively tiny amount of DNA, and in nearly all mammals and even unicellular organisms, that DNA comes strictly from the mother. But in 2002, researchers in Copenhagen reported a jaw-dropping finding. In an effort to work out why one of their patients had extreme fatigue during exercise despite seeming healthy in many respects, they started examining his mitochondria—the energy-generating power stations living in each cell. What they found floored them: the man had mitochondrial DNA (mtDNA) that matched both his father's and his mother's. Since 2002, no other cases of paternally inherited mtDNA have been reported in humans, despite several research groups actively looking. But a paper in this week's PNAS reports mtDNA inherited from both parents in 17 different people from three families. This kind of inheritance is still extremely rare and seems potentially linked to mitochondrial disease, but the robust confirmation of it in humans is huge news for biology and medicine." • Science is popping…
"The media got it all wrong on the new US climate report" [New York Post]. "Exaggeration is understandable but dangerous, because it risks wasting resources on the wrong policy answers, and gives ammunition to those who would ignore this real challenge."
Our Famously Free Press
"Our Earned Media President" [Rolling Stone]. "Which gets us to this: We need him as much as he needs us. When Trump talks about how good his presidency has been for ratings and the media business, he's right. Remember what former CBS executive Les Moonves said about Trump's run in 2016: "It may not be good for America, but it's damn good for CBS." The post-election "Trump bump" for news organizations was real, and his presidency continues to drive sky-high ratings and easy web traffic. Why else would CNN and MSNBC cover him all day long, a never-ending BREAKING NEWS presidency?""
Class Warfare
"Nearly 90% of Internships in the Arts Are Unpaid, New Study Finds" [Frieze]. "The research concluded that the failure to pay interns excludes those from low and middle-income backgrounds, further precluding young people from diverse backgrounds entering the arts sector." • This is the UK, but I'm sure the situation is the same here. A Jobs Guarantee would solve this problem.
Wait a minute. I thought all people who lives in Red States were exactly alike. Thread:
The Southern labor movement has a long, successful, & noisy history.

The reason you don't hear about it? It doesn't fit the image of the South as backwards & obedient to its masters. Labor activism has been sold as all about white guys in northern factories and it's just NOT. https://t.co/7OGSQat9Jx

— Dr Sarah Taber (@SarahTaber_bww) November 29, 2018
"Fed Says Millennials Are Just Like Their Parents. Only Poorer" [Bloomberg]. "[Millennial] spending habits are a lot like the generations that came before them, they just have less money at this point in their lives, the Fed study found. The group born between 1981 and 1997 has fallen behind because many of them came of age during the financial crisis." • Yes. They should have chosen a different time to be born. Or different parents.
News of the Wired
Wait 'til he finds out the platinum iridium meter was melted down. Mildly NSFW thread:
JUST LEARNED THERE ARE 16 OUNCES IN A POUND AND I AM FUCKING LIVID

— moth dad (@innesmck) November 26, 2018
I'm surprised Uber hasn't done this already:
And that's when our smart devices learned to blackmail us pic.twitter.com/Y7WEf9Cn7g

— Internet of Shit (@internetofshit) August 18, 2015
Seems oddly relevant:
Good Morning Everyone.
Here I am with my Sunday pictures
Starting with this huge spider in Versailles by Louise Bourgeois (1911-2010) The Tate Modern in London, Tate Liverpool and Tate Britain. pic.twitter.com/QeSOBP1i4F

— helen warlow (@HWarlow) August 5, 2018
I think Louise Bourgeois is great. She is a mistress of tangibles.
* * *
Readers, feel free to contact me at lambert [UNDERSCORE] strether [DOT] corrente [AT] yahoo [DOT] com, with (a) links, and even better (b) sources I should curate regularly, (c) how to send me a check if you are allergic to PayPal, and (d) to find out how to send me images of plants. Vegetables are fine! Fungi are deemed to be honorary plants! If you want your handle to appear as a credit, please place it at the start of your mail in parentheses: (thus). Otherwise, I will anonymize by using your initials. See the previous Water Cooler (with plant) here. Today's plant (TH):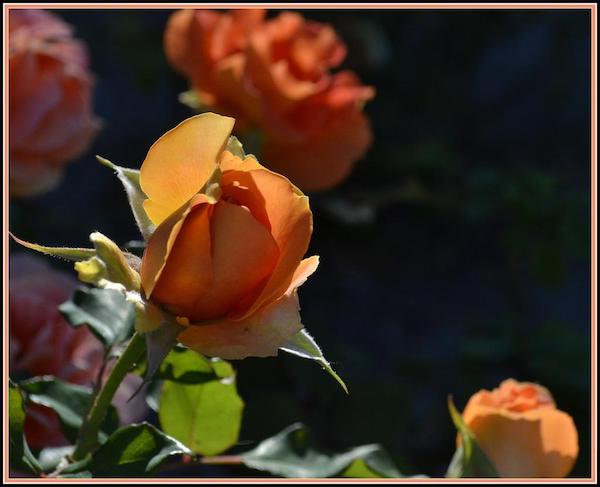 TH writes: "Roses at the Westminster Rose Center in Westminster, California."
* * *
Readers: Water Cooler is a standalone entity not covered by the annual NC fundraiser, now completed. So do feel free to make a contribution today or any day. Here is why: Regular positive feedback both makes me feel good and lets me know I'm on the right track with coverage. When I get no donations for five or ten days I get worried. More tangibly, a constant trickle of small donations helps me with expenses, and I factor that trickle in when setting fundraising goals. So if you see something you especially appreciate, do feel free to click below! (The hat is temporarily defunct, so I slapped in some old code.)
Or Subscribe to make a monthly payment!