Entire cities evacuate as hellish wildfires whip through California Grist
Save the Climate, Eat Less Red Meat Bloomberg
What is the financialisation of food and why should we care? Sheffield Political Economy Research Institute
Using No-Till this Fall USDA (!).
Cobalt's supply shock a painful warning to carmakers FT
Inside the Crazy Corruption Scandal That Ensnared Leonardo DiCaprio and the Hollywood Elite Daily Beast
7-Eleven accused of weaponizing ICE raids to shed troublesome franchisees Boing Boing
Social media growth is over in the U.S. — which is its most valuable market Recode
New study claims Facebook, Instagram and Snapchat are linked to depression MarketWatch
The inside story of Quanttus, a failed health tech start-up whose alumns are now health leaders at Apple, Amazon, Alphabet and other giants CNBC. Failing upward?
Brexit
Syraqistan
U.S. and Saudi officials have heard tapes of Khashoggi's killing, Turkey's president says Los Angeles Times

Ten Years Gone: Iraq and Afghanistan Vets on What It All Meant The American Conservative
China?
China steps up drone race with stealth aircraft phys.org

China has developed a virtual anchor to deliver the news CNN
No Left Turn in Russia Carnegie Moscow Center
India
Estimating India's nuclear weapons-producing capacity Bulletin of the Atomic Scientists

India's ruling BJP turns up Hindu nationalist heat with renamings, statue plan Reuters
Trump Transition
On this World War I anniversary, let's not celebrate Woodrow Wilson WaPo. I'd say Wilson exemplifies the Peter Principle for university administrators, except Wilson wasn't incompetent.
UPDATE I really should have thought to include this. Series finale:

The emotional final scene of Blackadder Goes Forth still gets us every time… pic.twitter.com/lhRNxEM7MR

— BBC Four (@BBCFOUR) November 11, 2018
Realignment and Legitimacy
Who's the Real American Psycho? Maureen Dowd, NYT. "War criminals-turned-liberal heroes are festooned with book and TV contracts, podcasts and op-ed perches." A bit stunning to see a sentence like that in a MoDo column.

Rebirth of a Nation Jonathan Taplin, Harpers. "On the one hand, his administration may represent the consolidation of minority control by a Republican-dominated Senate under the leadership of a president who came to office after losing the popular vote by almost 3 million ballots. Such an imbalance of power could lead to a second civil war—indeed, the nation's first and only great fraternal conflagration was sparked off in part for precisely this reason." Hoo boy. The Civil War wasn't "sparked" by an imbalance of power; one of those powers was the Slave Power. I mean, it really takes brass ones to erase the Abolitionists, but that's what Taplin does ("in part" is doing a lot of work, there, even when coupled with "precisely," a nice dodge). His piece is a brilliant illustration of process liberalism, an object lesson that elite liberal Democrat factions would prefer to break up the country ("you will rule or ruin in all events") rather than soil themselves by asking for votes in rural areas (and the ask is easy). Scholten in IA-04 and Golden in ME-02 — the nation's second-most rural district — would be disappointed, though perhaps not surprised, to hear this.

Scum vs. Scum Chris Hedges, Truthdig

Our two states Capitol Fax (JB). Of Illinois.
Democrats ride monster fundraising to take the House, GOP successfully picks its Senate battles Open Secrets
Dear Democrats: Don't be corporate stooges too Nick Hanaeur, The Hill
Florida recounts begin as tensions escalate across state CNN
State elections observers have seen no evidence of criminal activity in Broward County Miami Herald
Big Brother Is Watching You Watch
Amazon's Smart Doorbell Is Creepy as Hell Medium (GF).
Class Warfare
L.A. Band Threatin Faked a Fanbase To Land a European Tour No One Attended Metal Sucks
Bug Bounty Hunter Ran ISP Doxing Service Krebs on Security
Specification gaming examples in AI – master list Vraikovna (more here). "A robotic arm trained to slide a block to a target position on a table achieves the goal by moving the table itself." But aren't these specs basically how evolution works?
Antidote du jour (via):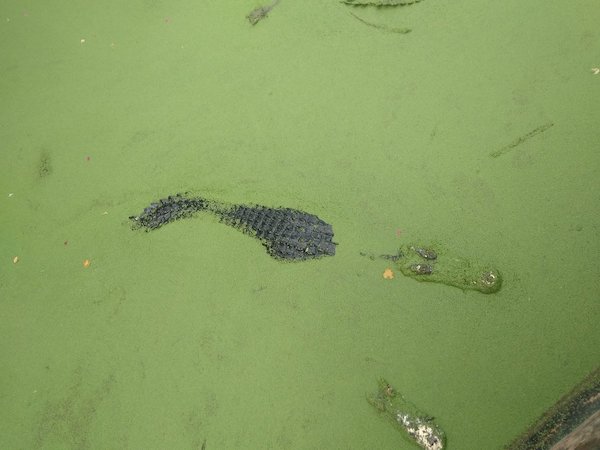 See yesterday's Links and Antidote du Jour here.