Ancient mammal cousin looked like cross between a rhino and a turtle Science
Wealthy nations fall short of climate funding pledge FT
Why do billions of people still lack basic sanitation? BBC
Nissan to Seek Review of Renault Shareholding Structure Bloomberg
Carlos Ghosn's downfall lays bare Nissan's board problem FT. "The company 'had literally no governance structure,' said Koji Endo, head of the equity research department at SBI Securities." Everything is like CalPERS….
1 big thing: Facebook admission caps year from hell Axios. "Be smart: Facebook seems to be adding a new realism to its founding idealism." Oh.
I live with Alexa, Google Assistant and Siri. Here's which you should pick. WaPo. From the Jeff Bezos Daily Shopper….
Ottawa County courts piloting robot greeter Holland Sentinel. Ottawa County, Michigan.
Brexit
As the toffs began to retreat LRB
What do 'yellow vest' protesters have in store for Paris on Saturday? The Local
Italy to resist budget pressure ahead of EU elections Reuters
How Greece Is Scrambling to Save Its Banks — Again Bloomberg
Berliners have shown how to stop the march of the far right Guardian
The euro must be fixed or dropped Handelsblatt
Syraqistan
China?
Southeast Asia digital economy smashes expectation with $240 billion valuation Asian Correspondent
Trump Transition
Bolton to meet with Brazil's far-right elected leader next week. Mission? To confront Cuba McClatchy

Trump and Sanders agree on one key aspect of economic policy — here's how ABC Australia. Distorted clickbait headline, but good quotes from Stephanie Kelton (explanations, not one-liners).
Democrats in Disarray
Hillary Clinton: Europe must curb immigration to stop rightwing populists Guardian

Angela Nagle, Hillary Clinton, and the Left's Border War Benjamin Studebaker
Scared to Death: the Dominion of Fear in Politics by Richard Sale Sic Semper Tyrannis
Why the Announcement of a Looming White Minority Makes Demographers Nervous NYT. 2044 – 2018 = 26 years is a long time in politics. One might almost think this entire discourse is tendentious.
Health Care
You Snooze, You Lose: Insurers Make The Old Adage Literally True ProPublica
Class Warfare
The science of self-care: How climate researchers are coping with the U.N. report Grist
Conviviality (MR):
People ask me a lot about how we celebrated holiday in prison. Needless to say, it's not very festive. But here's a thread about jailhouse holiday cooking and small miracles behind bars.

— Keri Blakinger (@keribla) November 21, 2018
French parents know how to teach their kids to love food without overeating Quartz. Smaller portions would help the climate. But you've got to catch 'em young.
Antidote du jour (via):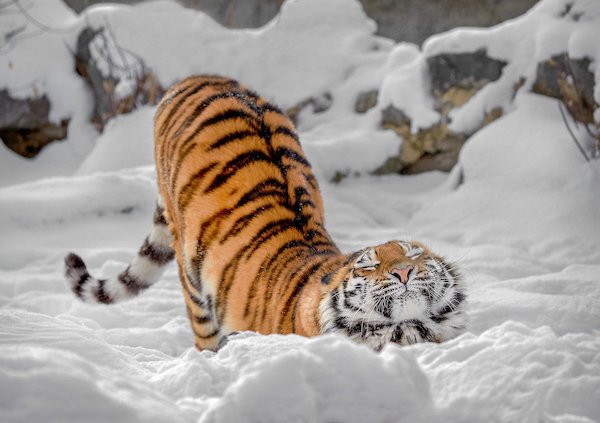 Bonus antidote:
Linda, a stray dog in Turkey, comes to the same car wash a couple times a week to use the automatic petting machine.

(Dogan News Agency) pic.twitter.com/qFyAgFWJG5

— Clint Falin (@ClintFalin) November 18, 2018
See yesterday's Links and Antidote du Jour here.