Vermont couple looking for family peacock that ran off with turkeys Boston Globe
The little blind fish that can mend a broken heart Japan Times. Literal heart tissue.
Toxic Oilfield Wastewater Used to Grow California Food, Including Organics Food and Water Watch
Oilsands waste is collected in sprawling toxic ponds. To clean them up, oil companies plan to pour water on them The Star
Parliament seizes cache of Facebook internal papers Guardian. The same Parliament that's now embroiled in Brexit?!
We tried Amazon's bizarre Alexa microwave and weren't convinced TechCrunch
Small bookstores are booming after nearly being wiped out CBS
Brexit
French police fire tear gas, use water cannon on 'yellow vest' protesters RTE
Bank of Italy sounds the alarm over banks' stability FT
Syraqistan
AP Interview: Saudi royal says crown prince is here to stay AP

Trump and the Saudi effect: What's really driving down oil prices? Middle East Eye
Two of Africa's largest operators are collaborating to dominate mobile money Quartz
China?
Shouldn't an important U.S. foreign policy goal of the next couple of decades be regime change in China? https://t.co/TpFODNTwQZ

— Bill Kristol (@BillKristol) November 23, 2018



Carlos Ghosn: A criminal or just a foreigner? Asia Times
Trump Transition
Deal with Mexico paves way for asylum overhaul at U.S. border WaPo but Trump says asylum seekers to wait in Mexico, incoming government denies Reuters. The WaPo story, however, was sourced to "senior members of President-elect Andrés Manuel López Obrador's transition team," not the Trump administration.

Newly elected Republican senator could be Google's fiercest critic Ars Technica. One problem with the liberal Democrats ideology of a "coaliton of the ascendant" driven by identity politics and demographic change is that it assumes Republicans will simply accept the inevitable, passively.
Health Care
Liberal Democrat apparatchiks are complaining that AOC is dominating their Twitter feeds. And no wonder:

Insurance groups are recommending GoFundMe as official policy – where customers can die if they can't raise the goal in time – but sure, single payer healthcare is unreasonable.

h/t @DanRiffle pic.twitter.com/zetPW0MgDd

— Alexandria Ocasio-Cortez (@Ocasio2018) November 24, 2018
(Spectrum is a hospital, not an insurance company. AOC needs to get the details right.)
Democrats in Disarray
Commentary: For governments right and left, a season of discontent Reuters
Can We Continue to Care About Winning? Benjamin Studebaker`
'The Academy Is Largely Itself Responsible for Its Own Peril' Chronicle of Higher Education
Imperial Collapse Watch
Managing American Decline The Atlantic

How to Quantify America's National Security Woes The National Interest

Less Than Grand Strategy The Nation. On Zbigniew Brzezinski
U.S. Nuclear Fleet's Dry Docks Threatened by Storms and Rising Seas Inside Climate News
Brazil records worst annual deforestation for a decade Guardian. If we must fly expensive machinery about and blow things up with it, why not target Brazilian cattle ranchers?
Class Warfare
How Do War Financing Strategies Lead to Inequality? A Brief History from the War of 1812 through the Post-9/11 Wars (PDF) Rosella Cappella Zielinski, Watson Institute of International and Public Affairs, Brown University (via). From June, still germane.

Suicide is rising in U.S., falling around world Axios. "Unemployed people kill themselves at around two-and-a-half times the rate of those in work." Via Twitter: "This can't be true because my economics textbook told me they've maximised their happiness by choosing leisure over work."

Somali Workers in Minnesota Force Amazon to Negotiate NYT

Why so many tech workers worship their CEOs Salon

How a quiet California town protects itself against today's megafires Mashable (DK). Montecito.
Climate May Force Millions to Move and U.S. Isn't Ready, Report Says Bloomberg
Rural Americans Are Rebooting the Spirit of the Internet Wired
Taylor Swift's New Record Deal Affects Thousands of Other Musicians Rolling Stone. In a good way. "As part of her joint contract with the label, UMG must promise to hand over to artists, on a non-recoupable basis, a portion of the windfall from its Spotify shares in the future. ."
Red Dead Redemption 2 Is True Art NYT. I know nothing of video games, but I'm haunted by the fear that one day a political campaign will find out how to weaponize them….
Best books of 2018: Economics Martin Wolf, FT. Michael Hudson's "…and Forgive Them Their Debts: Lending, Foreclosure and Redemption From Bronze Age Finance to the Jubilee Year (see NC here and here) is, naturally, on Wolf's list. Wolf summarizes: "The work of Assyriologists has shown that by the third millennium BC, the rulers of the ancient Near East understood the necessity of repeated debt forgiveness. The alternative was, [Wolf] writes, 'economic polarisation, bondage and collapse'. The relevance of this history to the world of today seems clear: debt is necessary; too much debt is disastrous." • I would have said the "clear" relevance is the need for a Jubilee.
How to Find an InSight Mars Landing Event Across Europe and North America Space
Antidote du jour (via):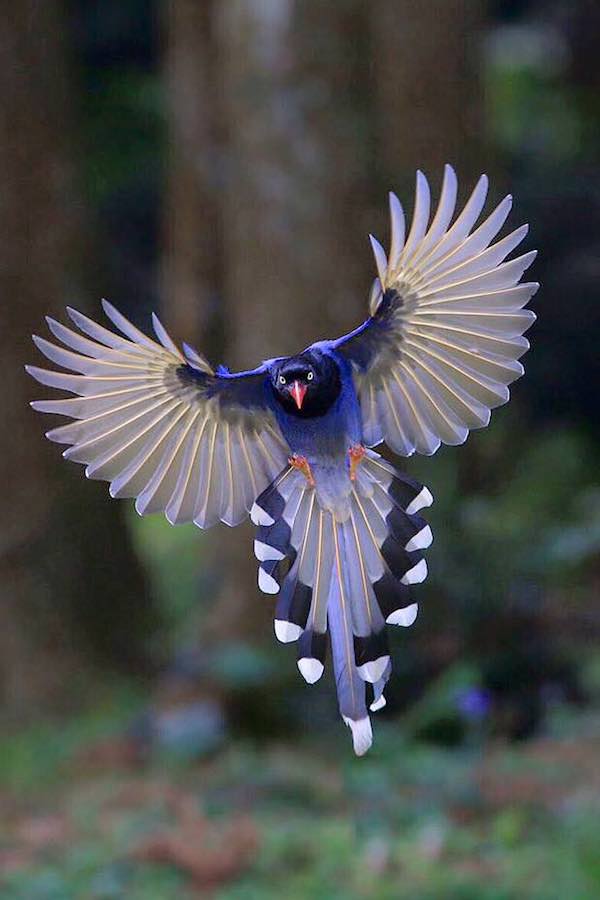 See yesterday's Links and Antidote du Jour here.