Roger the kangaroo: Enormous roo dies aged 12 BBC
Canada's Stonehenge older than many great spirit sites of the world Saskatoon Star-Phoenix (martha r)
Investigative report shines light on philanthropic foundation's use of offshore investments to raise money Phys.org (Chuck L)
Lance Armstrong is poised to become a billionaire despite doping downfall NY Post
Climate change: COP24 fails to adopt key scientific report BBC (David L)
New governors plan aggressive climate steps The Hill
How a shorter sea ice season is changing life in the Arctic MPR News (Chuck L)
Former mailman builds geothermal greenhouse in the midwest; gets local citrus all year for $1 a day TreeHugger (Bob)
Researchers Just Solved One of the Biggest Problems in Synthetic Biology Futurism (David L)
Eleven researchers publish sharp critique of EPA fuel economy logic Ars Technica
US states to meet at deadline on Colorado River drought plan AP (David L)
A Climate of Violence: Refugees and Global Warming Common Dreams (martha r)
Our Famously Free Press
I'm Sorry But This Is Just Sheer Propaganda Current Affairs (Darius)

Factcheck False Equivalence FAIR (Chuck L). Not obvious to me on this evidence alone that the WaPo has a vendetta against AOC. Readers?
News of the Wired
Elon Musk says nobody is approving his tweets after the SEC settlement Wired
Big Brother IS Watching You Watch
UK Intelligence Agencies Are Planning a Major Increase in 'Large-Scale Data Hacking' Gizmodo

Your Apps Know Where You Were Last Night, and They're Not Keeping It Secret NYT

Facial recognition has to be regulated to protect the public, says AI report MIT Technology Review
Syraqistan
Migrant Watch
Can a two-day conference solve the world's migration issues? Al Jazeera

As Winter Arrives, Thousands of Migrants Are Trapped in Bosnia NYT (furzy)
India
VHP seeks 'judicial action' against evangelists on tourist visa in Andamans Economic Times
Huawei Hullabaloo
Health Care
Bumped Out Governing.com

A Mississippi judge accused pro-life legislators of "gaslighting" – this is why New Statesman (Chuck L)
Democrats in Disarray
'You don't just get to say that you're progressive': The left moves to defend its brand Politico
Class Warfare
Progressives Pull Back the Curtain on Congress' Corporate Influence TruthDig

Uber's Arbitration Policy Comes Back to Bite It in the Ass Gizmodo (PhillyPhilly)

A farewell to arms: The Long run developmental effects of Costa Rica's army abolishment Universidad de Costa Rica Observer (Dr. Kevin)
Gilets Jaunes
'Green vests': Paris climate marchers spot overlap with 'yellow' comrades France 24 (flora) Hoisted from yesterday's comments.

UserFriendly: "Of course you don't."

I don't understand why any progressive is cheering French protesters who are amassing against a carbon tax.

— Neera Tanden (@neeratanden) 8 December 2018
Trump Transition
TRUMP'S ATTACK ON THE CLEAN WATER ACT WILL FUEL DESTRUCTIVE PIPELINE BOOM Intercept

France tells Trump to stop interfering in its politics Al Jazeera
A Brief History of Everything That Happened Because of George H.W. Bush's Insecurity Rolling Stone. Matt Taibbi
Antidote du Jour: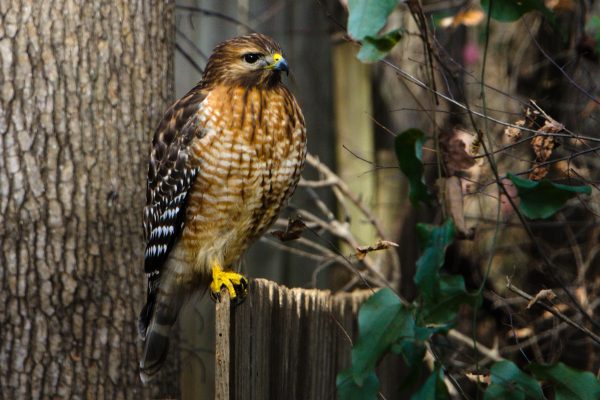 And a bonus video (Martha R):
Agile owl……It is just a matter of precisition…omg!!! STUNNING INDEED!!!! pic.twitter.com/erRyoU59Bs

— Ale Zapata (@AleZ2016) 9 December 2018
See yesterday's Links and Antidote du Jour here.