The 'magical' moment a photographer spotted a rare white reindeer in the snow National Post
'Can we still let the cat out of the bag?': PETA's anti-animal phrases post gets social media's goat Scroll.in
Honda, CalTech and NASA's JPL might have a real alternative to Li-ion batteries Road Show (David L)
How Alaska fixed its earthquake-shattered roads in just days The Verge (JT McPhee)
Researchers Found a Way to Shrink a Supercomputer to the Size of a Laptop Futurism (David L)
'It's a sad reality': a troubling trend sees a 97% decline in monarch butterflies The Guardian. ChiGal: "I knew the numbers were dropping but 97% is shocking and so sad."
Preparations Begin for the Climate Change Deluge Der Spiegel
Airlines ignoring efficient planes in blow to carbon targets – study Guardian
Waste Watch
How GM invented planned obsolescence TreeHugger
As Noam Chomsky turns 90, a look at how he made the world seem a little less inhuman, and a lot more comprehensible FirstPost
Syraqistan
New Cold War
In His Own Words: James Comey's Testimony on Clinton, FBI Probe Bloomberg (furzy)
Class Warfare
Gilets Jaunes
Brexit
Theresa May to 'handbag' Brussels in frantic bid to save Brexit deal The Times

Theresa May warns her warring MPs 'back me or get Corbyn and no Brexit' as she considers delaying crunch vote to return to Brussels for a 'handbag moment' to demand more concessions Daily Mail

Splits, handbags and a Remain poll: what the Sunday papers said about Brexit Guardian. Summary of the latest 'exclusives'. High noise to signal ratio.
Huawei Hullabaloo
Beijing blames Canada for Huawei arrest and threatens 'grave consequences for hurting feelings of Chinese SCMP

Canadian ambassador summoned over Huawei CFO's detention Asia Times

Chinese and US executives worry after Huawei CFO's arrest FT
Big Brother IS Watching You Watch
Apple releases its first Beddit sleep monitoring device Endgadget. EM: "We're from Big Data and we're here to help. You can trust us inside your bedroom."

Australia passes new law to thwart strong encryption Ars Technica
Facebook Fracas
Democrats in Disarray
Desperate measures! Bill and Hillary Clinton resort to using Groupon to sell half-price tickets after their 13-stop paid speaking tour fails to draw the crowds Daily Mail. Cancel the tour– this is beyond embarrassing.

Elizabeth Warren Is Tested and Found Wanting National Review. Yes, I know the National Review isn't a Warren-friendly forum. But still…
Federal judge orders additional discovery plan in Hilary Clinton email lawsuit Jurist
Health Care
Prominent Doctors Aren't Disclosing Their Industry Ties in Medical Journal Studies. And Journals Are Doing Little to Enforce Their Rules ProPublica
India
Dying in Mine Dust: In Rajasthan, Miners Battle TB and Silicosis The Wire. Another hidden cost of that granite countertop.

Gandhi and the End of Empire Project Syndicate. Shashi Tharoor.
Realignment and Legitimacy
Disputed North Carolina race raises prospect of congressional probe The Hill
Trump Transition
Antidote du jour: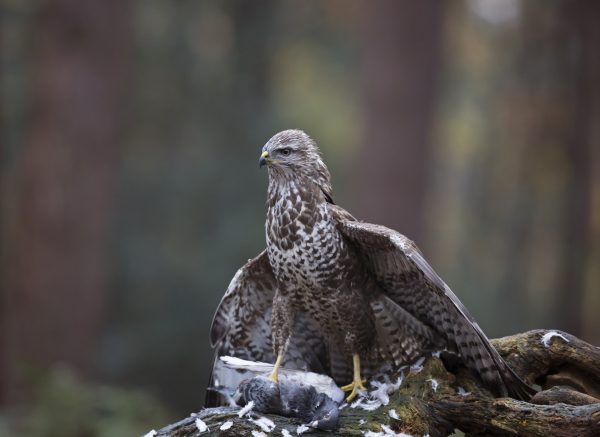 See yesterday's Links and Antidote du Jour here.