Once hunted to extinction, elk poised to possibly return to NE Minnesota MPR News (Chuck L)
It's Official: Voyager 2 Has Entered Interstellar Space Gizmodo (Kevin W)
HIGH-HAND – HELL IN MAGALIA High Hand Nursery. Randy K: "Someone that I know is doing amazing work after the fire in Paradise, CA."
Deadly Winter Storm Strands Drivers, Cuts Power to Thousands in Southeast US Sputnik (Kevin W)
More bioplastics do not necessarily contribute to climate change mitigation PhysOrg (Robert M)
Money talks: Investors with $32 trillion at stake sound the alarm on climate change CNN (JTM)
Life in deep Earth totals 15 to 23 billion tons of carbon—hundreds of times more than humans PhysOrg (Robert M)
Uncertain fate awaits quirky Rochester landmark MPR News. Chuck L: "This is an icon – one of the two things people know about Rochester: the Mayo Clinic and the Corn Tower. ;-)"
Puzzle solving 'won't stop mental decline' BBC (David L)
Can We Really Inherit Trauma? New York Times (Robert M)
China?
Where India quietly watches China at sea Asia Times

China's trade data wasn't pretty — and analysts say the worst is yet to come Business Insider
Huawei
Status of Huawei CFO's husband questioned as he tries to post bail for wealthy wife CBC. Notice judge struggling with whether house arrest can prevent Meng from fleeing, given her family's potential access to means to defeat monitoring devices.

Phone Carriers Fear Possible Order to Rip Out Huawei Equipment Bloomberg

Huawei CFO Case Hinges on an Offshore Puzzle Wall Street Journal
India
RBI Governor: Urjit Patel resigns as the RBI Governor Economic Times (J-LS)
Gilet Jaunes
Macron offers sweeteners to calm Yellow Jackets protests Politico

Home for the "Gilets Jaunes" Days Current Affairs
Brexit
Donald Tusk says the EU will not renegotiate the legal text of the Brexit deal after a humiliated May pulls crunch vote so she can return to Europe to try to get new concessions to buy off her Tory rebels Daily Mail. I love Daily Mail headlines.

ECJ ruling is not carte blanche to cancel Brexit The Times

France's political crises are always played out in riots – unlike Britain's Guardian (resilc). IRA bombings curiously air-brushed out of this account.

From Politico's morning newsletter:

What's possible: Yet another statement of goodwill, and no more. Earth to Westminster: The EU will not reopen negotiations. Donald Tusk announced he'd convene a EU27 meeting Thursday, and reiterated: "We will not renegotiate the deal, including the backstop, but we are ready to discuss how to facilitate U.K. ratification. As time is running out, we will also discuss our preparedness for a no-deal scenario."

'Put it back!': Labour MP grabs the mace during parliament – video Guardian

Artist Taxi Driver has been talking about Theresa May/Smeagol/Gollum for a while…but I didn't expect to see this (hat tip Troutwaxer):
New Cold War
Discerning Vladimir Putin Patrick Lawrence, Raritan (Anthony L)

Cold War Number One: 70 Years of Daily National Stupidity; Cold War Number Two: Still in Its Youth, But Just as Stupid Counterpunch. UserFriendly: "This is great, a year old but still relevant."
Syraqistan
From Politico's morning newsletter:

IRAN'S SPECIAL PURPOSE VEHICLE PUSHED TO YEAR END: The EU expects the so-called Special Purpose Vehicle, which will facilitate trade with Iran, to be established "in the coming weeks, so before the end of the year," foreign policy chief Federica Mogherini said at a press conference Monday. Of course, Mogherini said in September that the new mechanism, which is supposed to help European firms avoid the Trump administration's reimposed sanctions for companies that deal with Iran, would be in place by November. What's with the delay? "It's just a very complicated mechanism to put together," an EU diplomat told our own Jacopo Barigazzi.

Ending America's Middle East Purgatory Foreign Affairs (resilc)
Big Brother is Watching You Watch
Your Apps Know Where You Were Last Night, and They're Not Keeping It Secret New York Times
Imperial Collapse Watch
Space Force now soliciting uniform concepts from industry Duffle Blog
Trump Transition
Kavanaugh and Roberts join liberals to reject Planned Parenthood case Los Angeles Times (martha r)
GOP Purse Strings Held by Saudi Lobbyist LobeLog (resilc)
Speaker Paul Ryan retires: his legacy is debt and disappointment Vox (furzy)
Best Option For Funding Medicare For All May Be Employer Mandate Shadowproof. UserFriendly: "Meh"
A college kid running for 13th ward alderman gets a lesson in the Chicago Way Chicago Tribune. Joey: "Amazingly corrupt, and apparently accompli."
Fake News
How Plutocratic Media Keeps Staff Aligned With Establishment Agendas Caitlin Johnstone (UserFriendly)
Apple And Qualcomm Slap-Fight Continues With 'Ban' On IPhone Sales In China Gizmodo (Kevin W)
The Jim Hightower Column They Don't Want You to Read Texas Observer (furzy)
Class Warfare
Antidote du jour (Wat):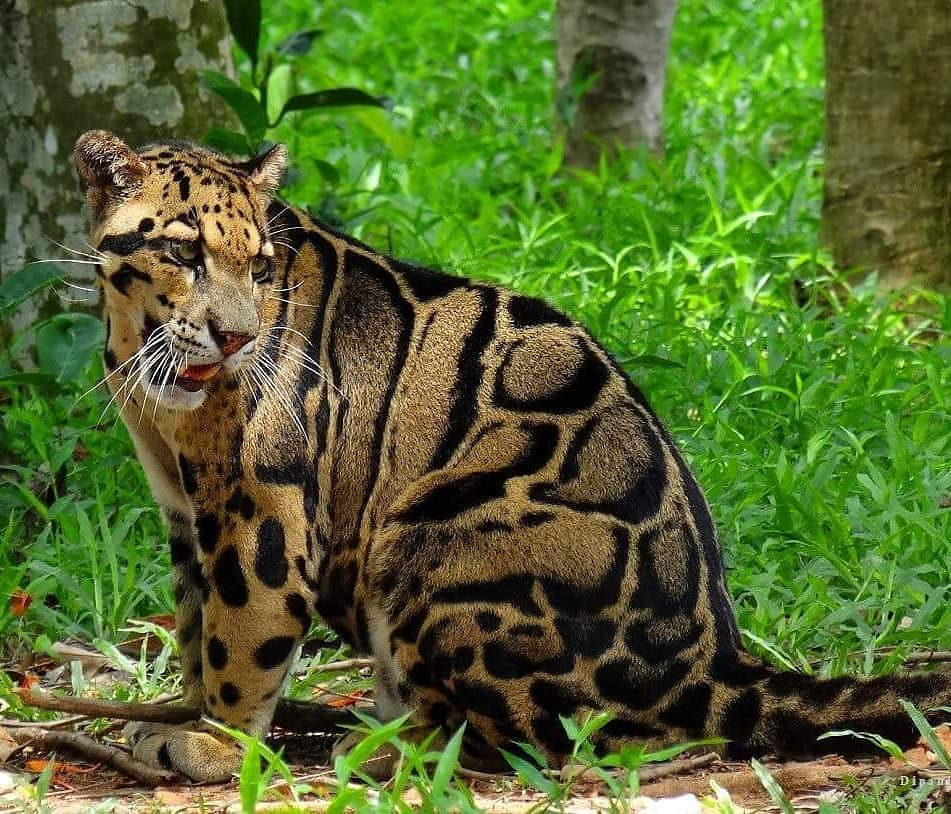 And a bonus video:
See yesterday's Links and Antidote du Jour here.