Inside the mind of a bee is a hive of sensory activity Aeon (Robert M)
Swarms of Sensor-Wearing Bees Could Monitor Crops Better Than Drones Motherboard. Resilc: "If in North Carolina, buy a 'save the honeybee' license plate!"
NASA's Hubble telescope discovered an 'evaporating' planet, study says USA Today
A Storm and a Strike Hit Blueberry Giant's Global Supply Plans Bloomberg (David L)
How long can an event hold humanity's attention? There's an equation for that. Popular Science (resilc)
Eye-Opening Photos and Video Taken Inside Illegal Click Farms Core77 (resilc)
J&J knew for decades that asbestos lurked in its Baby Powder Reuters (martha r)
KFC introduces a firelog that smells like greasy fried chicken Boing Boing. Resilc: "Nothing says USA USA like a lard log for the holiday shopping orgy season."
Huawei
The Detention of Huawei's CFO is Legally Justified. Why Doesn't the U.S. Say So? LawFare

How the 'Five Eyes' cooked up the campaign to kill Huawei Sydney Morning Herald
North Korea
Top secret report: North Korea keeps busting sanctions, evading U.S.-led sea patrols NBC (furzy)
Brexit
May threatens to crash Brexit deal after summit showdown Financial Times. May be over-egging the pudding, but depicts May as threatening to throw her toys out of the pram as a negotiating strategy. Gah.

Brexit: playing to the gallery? Richard North

British yellow vest protests spread as pro-Brexit campaigners block traffic by occupying Tower, Westminster and Waterloo bridges in central London Daily Mail. You don't have to be violent to be disruptive. And look how few people this took (although any repeat will take at least an order of magnitude more now the the police have seen this stunt). Also highlights an issue the polls don't capture: the intensity of the commitment of members of the Leave and Remain camps to their positions. Although the majority of each group is unlikely to have a deep attachment to their views (for instance, polite Blairites who are pro Remain), it's not a stretch to conclude that there are more hard core Leavers than their are Remainers.

Brexit: the Conservatives and their thirty years' war over Europe Financial Times.

Why the EU should fear a second UK referendum Politico. Some readers have made similar observations.

Full speech: Sir Ivan Rogers on Brexit University of Liverpool. Important.
New Cold War
New government in Iraq courts Russian embrace Asia Times. Resilc: "Our wise investment in Iraq ??."
Syraqistan
Big Brother is Watching You Watch
Imperial Collapse Watch
How the New Silk Roads are merging into Greater Eurasia Asia Times. Resilc:

Well look back years from now and see gwbush et al started this downfall and trumpisimo rolled it way ahead. Sitting here in Portugal, I see no upside for any playtime with USA USA.
Trump Transition
Biden team discussed 2020 run with O'Rourke as VP: report The Hill
No One Wants to Serve on House Financial Services? Adam Levitin, Credit Slips
Chief Justice of the California Supreme Court Leaves the Republican Party, Citing Kavanaugh KQED (David L)
Gunz
This Year Had More School Shootings Than Ever Rolling Stone (resilc)
Boeing 737 Passenger Jet Damaged in Possible Midair Drone Strike Bloomberg (UserFriendly)
The Future of American Broadband Is a Comcast Monopoly Motherboard
Sharp Decline Puts Dow in Correction Territory Wall Street Journal
Recession Signs Hard to Miss If Stock Message Is Taken Seriously Bloomberg
Yucaipa pays $3 million to settle claims from SEC of violating Investment Advisers Act Pensions and Investments. Chris Tobe: "Big investment in CALPERS. Does this type of crime ever get discussed?"
America's janky payment system, explained The Week (UserFriendly)
Class Warfare
Antidote du jour. From crittermom: "For Ignacio, NC commenter who liked my Monarch photo & suggested a dragonfly would make a good subject."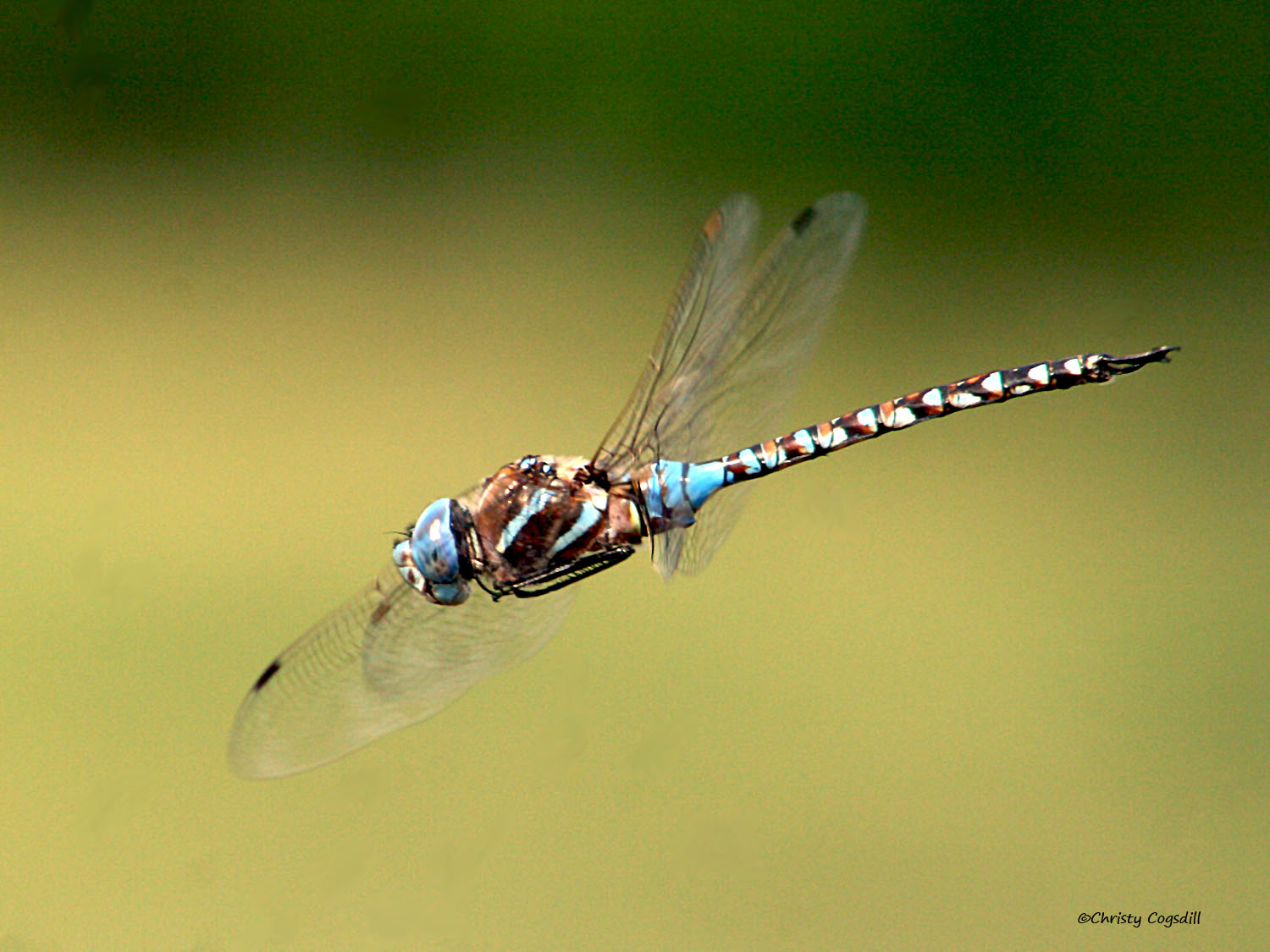 And a bonus (hat tip martha r):
My heart ❤️

Baby elephant fell in a water trough & got stuck. Lions were waiting nearby & his mom started to panic. When things seemed hopeless, another elephant family charged in to help.

Retweet if you believe TROPHY HUNTING of these animals should be illegal EVERYWHERE ? pic.twitter.com/pw7pGNvU7X

— StanceGrounded (@_SJPeace_) December 12, 2018
See yesterday's Links and Antidote du Jour here.