The Terrible Destruction of Pinyon-Juniper Forests Counterpunch
The Malaysia Scandal Is Starting to Look Dire for Goldman Sachs Matt Taibbi, Rolling Stone
Eddie Lampert launches last-minute $4.4bn bid for Sears FT. Not from his cell, sadly.
As a grocery chain is dismantled, investors recover their money. Worker pensions are short millions. WaPo
Why Whistleblowers Come Forward, And What Happens Next AMFA National. Short Southwest?
As oil and gas exports surge, West Texas becomes the world's "extraction colony" Texas Tribune
The case for "conditional optimism" on climate change Vox
The Year in Review
Sussex chief: Some drone sightings at Gatwick may have been of police drones The Journal
Brexit
'Yellow Vests' and the Wages of Violence The Wire (part one).
'Yellow vest' protesters try to storm Macron's holiday hideaway The Local
Port Tunnel closed off on both ends as protestors block entrance Buzz.ie. Hmm. A supply chain chokepoint.
Macron 'lost authority' after caving to Yellow Jackets, says Oettinger Politico
Two Roads for the New French Right NYRB
Syraqistan
Trump hasn't ordered Pentagon to withdraw troops from Afghanistan The Hill (MR).

Critics of Syria Withdrawal Fueled Rise of ISIS Consortium News
The perils of trusting America: A reminder for Asian allies Straits Times (Furzy Mouse). "We have no eternal allies, and we have no perpetual enemies. Our interests are eternal and perpetual, and those interests it is our duty to follow." —Lord Palmerston. As any student of statecraft would know in their bones.
China?
Ten events that rocked India's banking industry in 2018 Quartz India
North Korea
In good company:

Today we are proud to announce our new sponsorship agreement with @Blyth_Spartans F.C. We are grateful for the chance to support clubs in the North East of England! #DPRK #Northkorea #HowayBlyth #blyhhttps://t.co/gSwrNFYRde

— Visit North Korea (@Visit_DPRK) December 27, 2018
Trump Transition
To Win The 2020 Race Trump Will Need To Fire More Of His Staff Moon of Alabama
Democrats in Disarray
New Chair of Climate Crisis Committee Owns Shares in Fossil Fuel Fund ReadSludge. Shocker.

* * *

LinkedIn Co-Founder Apologizes for Deception in Alabama Senate Race NYT. Mark Ames: "Now we know why @nytimes weirdly tried minimizing the importance of this stunning story about Dem Party spy contractors planting fake 'Russian bots' in Alabama election—the Times journalist who wrote it signed an undisclosed NDA with [New Knowledge]." I don't think we need to worry about whatever it was the NDA said. This episode is obviously an "isolated incident," caused by a few "bad apples."

A NY Times Reporter Spoke At An Event Organized By Alabama Dirty Tricksters Buzzfeed. New Knowledge again. Move along, people, move along. There's no story here.

New Studies Show Pundits Are Wrong About Russian Social-Media Involvement in US Politics Aaron Maté, The Nation. "The Alabama Senate race cost $51 million. If it was impossible for a $100,000 New Knowledge operation to affect a 2017 state election, then how could a comparable—perhaps even less expensive—Russian operation possibly impact a $2.4 billion US presidential election in 2016?"

* * *

No Democrat Deserves a Free Pass Just Because They're Not Trump GQ (MR). I dunno. Did this guy check with Neera first?
Health Care
Johns Hopkins wrote the rules on patient safety. But its hospitals don't always follow them. Tampa Bay Times
Our Famously Free Press
Banishing Truth Truthdig (SimonGirty). On Seymour Hersh, exiled from the Acela Corridor (along with Thomas Frank).
Class Warfare
Commentary: How to get over your fear and learn to speak up Channel News Asia. If you make New Year's resolutions, this one might be worth considering.
Antidote du jour (via):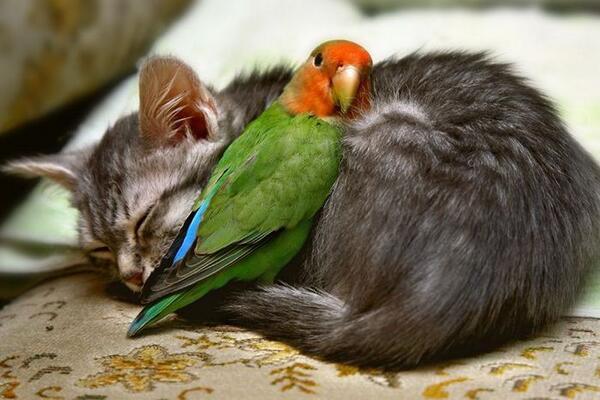 And a bonus antidote:
A story in four acts. pic.twitter.com/d7EFAyKvhq

— Paul Bronks (@SlenderSherbet) December 22, 2018
See yesterday's Links and Antidote du Jour here.