Bacteria found in ancient Irish soil halts growth of superbugs: New hope for tackling antibiotic resistance Science Daily (original).
California Becomes 1st State to Ban Retail Sale of Dogs, Cats, Rabbits NBC Los Angeles
Meet The Man Who Lives With Hyenas National Geographic
How to re-establish​​ trust in economics as a science Lars P. Syll (UserFriendly).
Wells Fargo agrees to $575 million settlement affecting all 50 states in wake of fake accounts USA Today. And no executives go to jail, despite outright theft from customers' accounts.
Lord Abbett Affiliated v. Navient Corporation: "We cheat the other guy and pass the savings on to you!" Condemed to Debt (UserFriendly). "Forbearance" lets Navient keep non-performing loans on the books…
Regional US central bankers turn their focus to Main Street FT (SF). "…as it becomes clear that the gains of this recovery have not been evenly spread."
Top architects are left stunned by giant cracks that appeared in Sydney's Opal Tower just months after the $165million building opened – as it's revealed the block was built on a reclaimed swamp Daily Mail. From last week; the start of a continuing story. And a metaphor for the Australian housing market?
Year in Review
Syraqistan
Saudi Arabia gets back to basics Asia Times

Inside The Country Where You Can Buy A Black Man For $400 Buzzfeed
Brexit
U.K. Reportedly Seeks Military Bases in Caribbean and Asia Bloomberg
Slow progress on EU army as states protect sovereignty, national industry Handelsblatt Today
New Cold War
Putin to Trump: Moscow ready for 'most extensive' talks Politico

Republicans quietly end probe into FBI 'bias' against Trump during Clinton and Russia investigations Independent (Furzy Mouse).
Health Care
Judge clears the way for appeal of ruling against health law AP. But he stayed his ruling.

Short-Term Health Plans Hold Savings For Consumers, Profits For Brokers And Insurers KHN
China?
China's economy slows further as manufacturing contracts for first time in two and a half years South China Morning Post

An 'atheist' empire? Trump aides rally evangelicals in China fight Politico
Trump Transition
After Syria, Trump Should Clean Out His National Security Bureaucracy The American Conservative. Plus Jim Webb SecDef trial balloon.
Democrats in Disarray
Bernie alumni seek meeting to address 'sexual violence' on '16 campaign Politico. Paragraph eight: "Several people who signed the letter said that their effort is not just about Sanders' 2016 or 2020 presidential campaigns, but rather about what they called a pervasive culture of toxic masculinity in the campaign world." Let the ratf*cking begin!
Fake-porn videos are being weaponized to harass women: 'Everybody is a potential target' WaPo. Digital evidence is not evidence.
Big Brother Is Watching You Watch
How an Undercover Oil Industry Mercenary Tricked Pipeline Opponents Into Believing He Was One of Them The Intercept

Popular apps share data with Facebook without user consent FT (DL). "[T]he US company's developer kit did not give the option of waiting for a user's permission before transmitting some types of data."

Didn't Get the Job? The Robots May Not Have Liked Your Social Media Activity (video) WSJ (UserFriendly). Clever use of slider-bars to model personalities as bundles of entirely independent traits, driven by data mined from social media personae.
Incremental Despotism: Losing Our Freedoms Small Steps at a Time Ghion Journal (CL).
Imperial Collapse Watch
Rising Tides Will Sink Global Order Foreign Policy

A Critique of Liberal Imperialism Valdai Discussion Club
The coming reckoning for capitalism Axios (!).
Books That Challenge the Consensus on Capitalism Bloomberg
Class Warfare
Chuck Todd Refuses To Give Air Time To Climate Deniers: 'The Science Is Settled' HuffPo
Prosecutors say California utility company PG&E could face murder charges for wildfires Business Insider
Here's how Paradise ignored warnings and became a deathtrap Los Angeles Times. Sounds to me like the street system was never going to support evacuating the whole town at once, no matter what.
A rogue bald eagle at the Cotton Bowl lands — on a Philadelphia Eagles fan, naturally. The Inquirer. The bird was lucky. In Philly they would have thrown snowballs at it. Kidding! There were two fans, actually:
After the anthem, the bald eagle ? landed on two different Notre Dame fans in the stands…@TheJRob is hoping that's a good sign. pic.twitter.com/9ZbdXL9Jp2

— Kimberley A. Martin (@ByKimberleyA) December 29, 2018
Antidote du jour (via):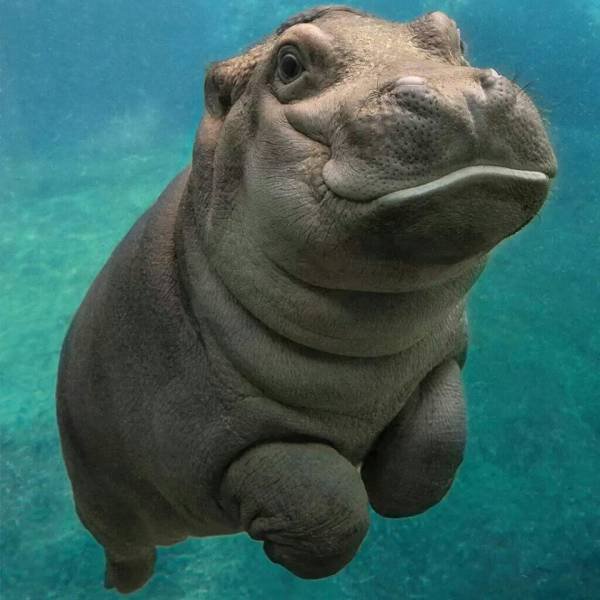 And a bonus antidote, or anti-antidote:
So, a shipment of crickets for the lizard arrived via FedEx today. It was my first time ordering bulk crickets off the internet, and I naively assumed that they would be in like, a bag or some other contraption to facilitate easy transfer to another container. They were not.

— Christopher Ingraham (@_cingraham) December 29, 2018
Ingraham had me at "a shipment of crickets for the lizard." A master class on pacing, the thread is better than the author's subsequent story in WaPo.
See yesterday's Links and Antidote du Jour here.