Wowsers, we have been so busy that we managed to miss commemorating the anniversary of this website, which launched on December 18, 2006.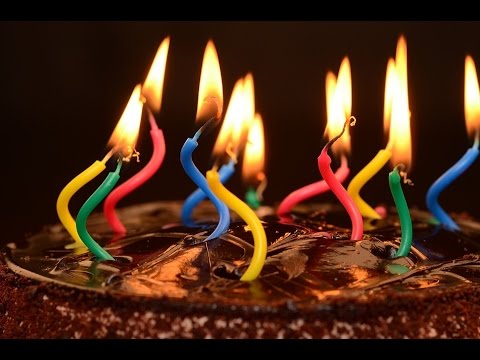 There are so many people who have been important to the success of this site over the years that I am a bit fearful of attempting a list, out of the risk of missing critically important figures. Ed Wright pressed us to start this site. Mark Thoma gave encouraging words early on and advised persevering despite predictably low traffic early on (fewer than 100 views a day), saying he'd gone through that phase. Felix Salmon gave us a boost by having us guest blog at Slate while he was on vacation, and Paul Krugman also commented on our work approvingly and linked to us (this before him having his head turned in a bad way by the Obama Administration). The writers at FT Alphaville and Cactus at Angry Bear were also very helpful.The pre-crisis and crisis econoblogpshere was vibrant, with writers like Nouriel Roubini, Brad Setser, Richard Bookstaber, Marc Chandler, Tanta and Calculated Risk, Barry Ritholtz, and Steve Waldman all trying to make sense of what was happening.
Richard Smith, Andrew Dittmer, Ed Harrison, Tom Adams, and Tom Ferguson all played critically important roles when I was writing ECONNED, either with the book proper or with the site, and most continue to be important advisors. Marshall Auerback and Rob Parenteau were also early contributors. Matt Stoller provided early intelligence and commentary on policy matters, as did David Dayen.
We worked with legal experts on foreclosure fraud and servicing abuses, including Adam Levitin, Bubba Grimsley, Nick Wooten, April Charney, Max Gardner, Abigail Field, Matt Weidner, Tom Cox, as well as activists like Lisa Epstein and Michael Olenick. Newer writers and contributors include Clive, Philip Pilkington, Nathan Tankus, Michael Crimmins, Mathew D. Rose, Igancio Portes, Tom Ferguson, and John Siman. Michael Hudson, Bill Black, and Mark Ames graciously give us some of their original pieces to publish jointly with their sites. More recently, we have gotten considerable help on private equity from insiders who need to stay anonymous, as did our earlier sources on collateralized debt obligations, Entirely Random and CDO Trader.
We are also grateful to CalPERS for being an unending source of material on how investors are intellectually captured by private equity fund managers, and on institutional decline. We very much appreciate the considerable input of a growing number of CalPERS employees who share our distress with how the giant fund is being run and are as keen as we are to see it improve.
Special thanks to readers who send us links and antidotes. Regulars include Kevin W, UserFriendly, furzy mouse, resilc, David L, Chuck L, EM, martha r, margarita, RR, YY, 1 SK, Deontos, Robert M, Bill B, bob (who also helped us rescue Gabriel when he got stuck behind our huge bookcase), Dan Kloke, E. Mayer, Carla R, and John L. And last but not least the established members of the commentariat, such as PlutoniumKun, vlade (our longest continuing commenter) Oregoncharles, The Rev Kev, JTMcPhee, ChiGal in Carolina, diptherio, MyLessThanPrimeBeef, RUKidding, ambrit, flora, David in Santa Cruz, drumlin woodchuckles, Jeremy Grimm, Wukchumni, and washanute. Don't feel neglected if you were not singled out! There are too many esteemed members of the commentariat to begin to give an adequate listing. Finally, a big salute to Arizona Slim and Katy in Minnesota, who have been organizing reader meetups.
And give a big round of applause to Jules Dickson and now also crittermom, who are doing heavy lifting by moderating comments on a scheduled basis. And of course, Lambert and Jerri-Lynn, who are mainstays of this site and make knocking off insightful and often witty commentary on a regular basis seem effortless, when it most certainly isn't.
Last but not least: we depend on the contributions of our loyal donors. We would not be able to produce this site at its current level of output and quality without your help. So a big BIG thanks for your generosity and vote of confidence in our work.
And on to more troublemaking in 2019!