By Lambert Strether of Corrente.
Trade
"Ford Motor Co.'s latest quarterly results are sending a shudder across the automotive sector. Profits dove to $116 million from $2.5 billion a year earlier as executives said upheaval in U.S.-China trade relations sent costs up while Brexit hurt sales and manufacturing operations in the U.K." [Wall Street Journal]. "The broad impact of U.S. trade policies on a top manufacturer are a warning sign for companies with global supply chains and customers around the world. Ford was already restructuring operations in Europe while betting big on trucks and SUVs in the U.S., but those efforts may not be coming fast enough."
Politics
"But what is government itself, but the greatest of all reflections on human nature?" –James Madison, Federalist 51
2020
Harris (1):

I'm not a Kamala Harris fan but it rules that her dad wrote a Marxist takedown of Chris Hayes's book like a decade before Hayes was bornhttps://t.co/QIQgdX1ADk pic.twitter.com/qphQshw3Jf

— Matt Karp ???? (@karpmj) January 21, 2019

Do read the quote. (See here at NC for Matt Karp.)

Harris (2):

If you're wondering why Kamala Harris has gone full 'Pokemon go to the polls' recently it's because she hired Hillary Clinton's communications director from 2016. pic.twitter.com/JFMAESMjTx

— Lee Carvallo's Putting Challenge (@RuairiWood) January 23, 2019

"Economic Downturn Will Be Hurdle for Trump" [Charles Cook, Cook Political Report]. I'll skip the thesis to get to this remark: "Listening last week to The Carlyle Group's David Rubenstein interviewing Fed Chair Jerome Powell at the Economics Club of Washington, one couldn't help but be impressed by Powell and reassured by his steady hand on the monetary-policy tiller with choppy seas ahead. While the Fed is technically not a fourth branch of government, in many ways it is, and it's arguably the one that in recent decades has been the best run. We've had some awfully impressive people sitting in that chair, from Alan Greenspan and Ben Bernanke to Janet Yellen and now Powell." • Oy.
2019
Retweeted by AOC:

With respect Senator Durbin, the US should not anoint the leader of the opposition in Venezuela during an internal, polarized conflict. Let us support Uruguay, Mexico, & the Vatican's efforts for a negotiated settlement & end sanctions that are making the hyperinflation worse. https://t.co/qoAb2ou95g

— Ro Khanna (@RoKhanna) January 24, 2019

Lee Carter:

Latin America is not our playground, but for over a century we have treated it as such.

It's time to be good neighbors and immediately stop interfering in the internal affairs of Latin America.

— Lee J. Carter (@carterforva) January 24, 2019

Senator Sanders?

Let me know how this works out:

So, the US is enabling an actual coup in Venezuela.

If you've been worried about Russian bots influencing elections here, I'd hope you express outrage about this.

— Boots Riley (@BootsRiley) January 23, 2019
2018 Post Mortem
"Liberal 'dark money' groups spent more in 2018 than conservative groups" [Roll Call]. "For the first time since the 2010 Citizens United Supreme Court decision, which struck down campaign spending limitations for corporations and unions, liberal "dark money" groups outspent conservative groups, according to a new report from Issue One that analyzed data from the Center for Responsive Politics…. Liberal groups spent about 54 percent of that total in the 2018 cycle, with conservative groups only spending 31 percent. Nonpartisan or bipartisan groups made up the remaining 15 percent. The liberal dominance is a marked shift. In 2016, conservative groups that don't have to disclose their donors outspent liberal groups 4-to-1, according to Issue One." • Ka-ching.
Realignment and Legitimacy
Wowsers (1):

"To the Republicans in the crowd, I say: Take back your party," Speaker Nancy Pelosi says at mayoral conference. "America needs a strong Republican Party, not a rubber stamp." https://t.co/CzXEZCkyJG pic.twitter.com/NJKBxH1T6V

— ABC News (@ABC) January 23, 2019

Well, I'm glad to know what the purpose of the Blue Wave was; rehabilitating the Republican Party, apparently (as I've been saying: Liberal Democrats are all about appealing to suburban Republicans, not expanding the base). In 2008, at the Democratic National Convention, Obama had the Preamble to the Democrats' platform document (IIRC) revised to reflect this exact policy. So this has been the liberal Democrat strategy for a decade. Forgotten nothing, learned nothing.

Wowsers (2):

Biden, after railing against "dysfunctional" Washington. "I read in the New York Times that one of the problems I'd have if I ran for president is I like Republicans. Bless me father for I have sinned."

— Mike Memoli (@mikememoli) January 24, 2019

[Puts head in hands].

"Why There's No Liberal Federalist Society" [Politico]. • See the two tweets above. There doesn't need to be; the liberal Democrat leadership outsourced policy. See ObamaCare.

"Campaign workers demand minimum wage, progressive culture from 2020 Dems" [McClatchy]. "Unionizing. Paying interns $15 an hour. Ensuring time off. Institutionalizing salary transparency. To staffers on presidential campaigns past, who were long accustomed to brutal hours and low pay, that was the stuff of liberal fantasies. But this cycle, there is an intensifying conviction among progressive operatives that internal campaign culture should reflect the very values that 2020 Democratic hopefuls passionately tout on the trail." • Good!

"Southern Maine Democratic Socialists of America 2018 Annual Report" [Googledocs (sigh)]. "We believe in democracy from below. As such, our chapter leadership consists of and is elected by its dues-paying members." • Contrast how membership in the duopoly parties works. This is an impressive deliverable. Also, this:

In February we mailed out Valentine's cards to all members and non-member attendees inviting them to attend our visioning session at the February 12th membership meeting. We asked attendees to shout out what they wanted to see in a socialist Utopia while we wrote down each of the 68 responses. Each attendee got five (5) sticky notes on which to write their names and "voted" for which suggestions they wished to work towards by sticking them next to the idea. The ideas were combined into categories and ranked according to the votes they received. The following categories were created, with the votes received listed in parentheticals:

Labor Issues (30)
Clean Elections/Transparency (29)
Health Care (27)
Anti-Imperialism (22)
Economic Justice (22)
Justice System Reform (19)
Infrastructure (17)
Foreign Policy (14)
Education (11)
Social Equality (7)
Housing Justice (6)
Environment & Science (5)

I don't know if Southern Maine is representative, but it's nice to see "Labor issues" at #1. The report also includes interesting stats about DSA generally.

Houston's DSA prosecutor. Thread:

Recently reviewed a case where a woman had been arrested for failure to identify. During a traffic stop, she gave: correct first name, correct middle name, correct date of birth, and two different married last names, one of which was in criminal records of a neighboring county.

— Franklin Bynum ? (@franklinbynum) January 24, 2019
Stats Watch
Leading Indicators, December 2018: "Pulled down by last month's stock market rout and by dramatic slowing in ISM manufacturing orders, the index of leading economic indicators slipped as expected" [Econoday]. "The LEI is a composite of 10 separate indicators several of which are being delayed by the government shutdown and are being estimated by the Conference Board: building permits as well as factory orders for both capital goods and consumer goods all of which were nearly flat in the December report." But: "Because of the significant backward revisions, current data cannot be trusted. And this month, there are even bigger caveats" [Econintersect]. Conference Board caveats: "Please note that due to the government shutdown, data for manufacturers' new orders for consumer goods and materials for November and December and building permits were not published for December. The Conference Board has forecasted these series in order to publish a preliminary Leading Economic Index. Data for manufacturers' new orders for nondefense capital goods excluding aircraft for November are from the advance report for Manufacturers' Shipments, Inventories & Orders. In addition, The Conference Board is postponing the regularly scheduled annual benchmark revision of the composite indicators until all underlying data are available."
Kansas City Fed Manufacturing Index, January 2019: "Growth in the Kansas City manufacturing composite buckled in December but held steady at a subdued level in January" [Econoday]. "Details not showing strength, however, are key ones. New orders slowed… Export orders are the weakness here… And the sample is working down backlogs noticeably…. Regional diffusion indexes had been running at strong levels the past two years and some still are like the Philly Fed. But others have clearly slowed with the orders decline in this report something to keep an eye on." And: "Kansas City Fed manufacturing has been one of the more stable districts and their index is now well below the range seen in the last 12 months" [Econintersect]. "Note that the key internals declined with new orders barely in expansion and backlog now deeply in contraction. This is a much worse report than last month." And: "So far, most of the regional surveys have indicated slower growth in January than in December (and December was the weakest month for the ISM index in over 2 years)" [Calculated Risk].
Jobless Claims, week of January 19, 2019: "Despite a significant rise in claims by furloughed workers, initial jobless claims fell [very sharply] in the January 19 week and are under 200,000 at 199,000. This is the lowest showing in nearly 50 years when the labor force was half the size it is now" [Econintersect]. "Historic lows have been a constant theme of jobless claims data for the past couple of years and that initial claims are making even greater lows is perhaps the greatest economic surprise so far in the first quarter and of the government shutdown." And: "This was lower than the consensus forecast" [Calculated Risk].
Purchasing Managers' Index Composite (Flash), January 2018: "The PMI manufacturing sample is reporting noticeable acceleration in activity so far this month while the services sample is reporting steady and moderate growth" [Econoday]. "Strength is centered in manufacturing…. Other than last week's nosedive in consumer sentiment, the government shutdown, now extending more than a month, has yet to upend the economic data which are increasingly pointing to January as a solid and respectable month of growth."
Chemical Activity Barometer: "January 2018 Chemical Activity Barometer Year-over-Year Growth Again Slows" [Econintersect]. "The Chemical Activity Barometer (CAB) posted a 0.3 percent decline in January on a three-month moving average (3MMA) basis. This marks the barometer's third consecutive month-over-month drop and suggests a slower rate of U.S. economic growth."
Apparel (1):
Witchcraft! pic.twitter.com/2PIuNvTORv

— Actify Press (@ActifyPress) January 23, 2019
Apparel (2):
The cast of #CHANELHauteCouture models off-stage at the Spring-Summer 2019 show in Paris. #VillaCHANEL pic.twitter.com/4q9k2Tpt4d

— CHANEL (@CHANEL) January 23, 2019
Shipping: "The biggest parcel carriers in the U.S. are facing new competition from one of their mega customers. Amazon.com Inc. is rolling out a new round of parcel-delivery services to its merchants without the fuel charges and fees that FedEx Corp.'s and United Parcel Services Inc. impose… which can effectively cut overall shipping costs by around 30%" [Wall Street Journal]. "Amazon's move steps up its efforts to offer home-delivery for merchants from its warehouses, and the volume will also help Amazon cut its per-package costs by spreading expenses across a larger network."
Shipping: "Canadian Pacific wows 'em with a sub-57% operating ratio" [Freight Waves]. "In the fight to have the lowest operating ratio (OR) among Class 1 railroads, Canadian Pacific just took first prize. The company, in announcing its fourth quarter 2018 earnings Wednesday, said it had an OR of 56.5 percent during that period. That is an improvement of 370 basis points from the fourth quarter of 2017, and is well under the 60.3 percent reported by CSX (NYSE: CSX), whose reports of sub-60 ORs earlier in mid-2018 set off the process that had other railroads adopting precision railroading (PSR) practices. But while much of the focus in precision railroading tends to be on service cuts and cost reductions )at least in its initial stages), Canadian Pacific had a quarter that was growth-oriented. Its revenues were up 17 percent from the fourth quarter of 2017."
Shipping: "Anheuser-Busch InBev SA's factory is learning how to fix itself. The world's largest beer maker is using wireless sensors to predict when motors at its Fort Collins, Colo. brewery might malfunction… It's called predictive maintenance, and the idea is to measure vibrations and automatically compare them to the sound of a normal functioning machine. It has widespread applications along supply chains—especially as the technology becomes more affordable. Aside from factory machines, sensors can be used to monitor temperature-controlled warehouses and equipment, as well as the status of trucks and other forms of transportation" [Wall Street Journal].
The Bezzle: "Deliveroo users are getting defrauded – and it could be fined millions for it" [New Statesman]. "I immediately called Deliveroo to say that it wasn't, in fact, me who ordered £100 worth of food in the space of ten minutes in three separate orders; and told them that the fraudsters had changed my email address, so I couldn't even get into my account to look at where it was sent. I was told that they would investigate, and I would be sent an email asking for more information immediately. I was not… so I did what any journalist with a modest Twitter following would do, and tweeted. What I thought would happen was that my case would be bumped on the list, and maybe I'd get my money back sooner (or, indeed, at all). What actually happened was that my replies, DMs and email were all immediately flooded with people who had been a victim of the same fraud, saying, yes, this had happened to them too and no, Deliveroo had never refunded them. Of the roughly 40 people I spoke to, not a single one had been refunded by the delivery service; those who did get their money back had got it from their bank." • Deliveroo may have violated the GDPR, in which case they could be fined millions of pounds.
The Bezzle: "In any event, Williamson also said the latest reading suggests the partial government shutdown has had little impact on the U.S. private sector so far" [MarketWatch].
An Apple spokesman confirmed the redundancies to CNBC, but said the company hasn't given up on the project. 'We continue to believe there is a huge opportunity with autonomous systems, that Apple has unique capabilities to contribute, and that this is the most ambitious machine learning project ever,' they added." • "Most ambitious." Sounds sporty.
The Bezzle: "Wag founders ditch dogs for bikes with $37 million in funding" [TechCrunch]. "Wag founders Jonathan and Joshua Viner are leaving dogs behind for bikes. Wheels, the Viner brothers' new electric bike-share startup, is announcing $37 million in funding from Tenaya Capital, Bullpen Capital, Naval Ravikant and others. The Viner brothers departed dog-walking startup Wag last year to start a fund focused on consumer startups. The departures came after Josh Viner was replaced as Wag CEO by Hilary Schneider, a former Yahoo executive. Now, the brothers are moving on from the fund and taking a stab at bike-share." • Failure is impossible!
Tech: "Google Privately Urged Narrower Protection for Activist Workers" [Bloomberg]. "During the Obama administration, the National Labor Relations Board broadened employees' rights to use their workplace email system to organize around issues on the job. In a 2014 case, Purple Communications, the agency restricted companies from punishing employees for using their workplace email systems for activities like circulating petitions or fomenting walkouts, as well as trying to form a union. In filings in May 2017 and November 2018, obtained via Freedom of Information Act request, Alphabet Inc.'s Google urged the National Labor Relations Board to undo that precedent." • I don't see why. Isn't Google reading its employees mail? To enhance shareholder value?
Tech: "Phone damage" [Reuters]. "Cracks at Apple are appearing in Asia's supply chains. The iPhone-screen maker Japan Display is in "advanced talks" for a financial lifeline with investors including a Chinese state-backed fund… Weak sales of handsets have hurt. Any such support for the Tokyo-listed company would point to the severe ripple effects of Apple's woes, and herald pain for other suppliers like Taiwan's Foxconn…. Bleak forecasts for smartphone sales this year are a further headache. Japan Display, which relies on mobile devices for 60 percent of total sales, in November cut its full-year revenue growth forecast from up to 20 percent to between 5 and 15 percent."
Mr. Market: "A Brief History of Some of the Market's Worst Fat Fingers" [Bloomberg]. "Even as global financial systems become ever faster and more complex, things can still go rapidly awry thanks in part to simple human error." • Quite a list…
The Biosphere
"Large influence of soil moisture on long-term terrestrial carbon uptake" [Nature (Alan)]. "The influence of soil-moisture variability and trends on the long-term carbon sink and the mechanisms responsible for associated carbon losses remain uncertain. Here we use the data output from four Earth system models9 from a series of experiments to analyse the responses of terrestrial net biome productivity to soil-moisture changes, and find that soil-moisture variability and trends induce large CO2 fluxes (about two to three gigatons of carbon per year; comparable with the land carbon sink itself1) throughout the twenty-first century."
"Global patterns and dynamics of climate–groundwater interactions" (PDF) [Nature Climate Change]. From the abstract : "Current understanding of the global-scale sensitivity of groundwater systems to climate change—as well as the resulting variation in feedbacks from groundwater to the climate system5,6—is limited…. We show that nearly half of global groundwater fluxes could equilibrate with recharge variations due to climate change on human (~100 year) timescales, and that areas where water tables are most sensitive to changes in recharge are also those that have the longest groundwater response times. In particular, groundwater fluxes in arid regions are shown to be less responsive to climate variability than in humid regions. , which can buffer climate change impacts on water resources in many regions, but may also lead to a long, but initially hidden, legacy of anthropogenic and climatic impacts on river flows and groundwater-dependent ecosystems."
"Corporate America Is Getting Ready to Monetize Climate Change" [Bloomberg]. "Most of the largest U.S. companies by market capitalization submitted information to [CDP, a U.K.-based nonprofit that asks companies to report their environmental impact], and the vast majority say the [climate change] threat is real and serious: Of the 25 companies whose submissions were reviewed by Bloomberg, 21 said they had identified 'inherent climate-related risks with the potential to have a substantial financial or strategic impact' on their business. Many of those risks related to the effects of climate change on companies' ability to operate. One of the most commonly cited risks was not enough water." • Paging Dr. Michael Burry…
Health Care
"Trump vows to end balance billing" [Modern Health Care]. "President Donald Trump on Wednesday threw his support behind curbing balance billing practices, saying his administration has "stopped a lot" of industry pricing tactics already. 'We're going to stop all of it, and it's very important to me,' Trump said as cameras rolled during the portion of a roundtable discussion on healthcare with his top deputies and patients from around the country with stories of unexpected high medical costs. Senators from both parties are currently working on legislation to stop insurers and hospitals from leaving patients to foot the bill for high and unexpected medical bills. Labor Secretary Alex Acosta and HHS Secretary Alex Azar both touted policies already implemented by the administration, including last year's new expansion of association health plans to the new requirement for hospitals to publish the prices of procedures and the forthcoming final rule for drug makers to disclose their list prices on their TV ads." • Association health plans are bad news, and I'll believe it when I see it on balance billing, but the publishing the prices of procedures and disclosing drug list prices are exactly the kind of "transparency" tweaks liberal Democrats love, because they enourage "smart shopping." So there's at least some hilarity here.
Our Famously Free Press
"The Art of the Pan: What's the Point of a Bad Review in 2019?" [The Ringer]. "A truly vicious pan, a merciless slam, a full-scale ethering is born of a righteous fury that can transmute into pure joy." • Paging Marie Kondo!
Guillotine Watch
"Mark Zuckerberg once killed a goat and served it cold to Jack Dorsey" [MarketWatch] (original). The money quote:
What was your most memorable encounter with Zuckerberg?

[DORSEY:] Well, there was a year when he was only eating what he was killing. He made goat for me for dinner. He killed the goat.

In front of you?

No. He killed it before. I guess he kills it. He kills it with a laser gun and then the knife. Then they send it to the butcher.

A . . . laser gun?

I don't know. A stun gun. They stun it, and then he knifed it. Then they send it to a butcher. Evidently in Palo Alto there's a rule or regulation that you can have six livestock on any lot of land, so he had six goats at the time. I go, "We're eating the goat you killed?" He said, "Yeah." I said, "Have you eaten goat before?" He's like, "Yeah, I love it." I'm like, "What else are we having?" "Salad." I said, "Where is the goat?" "It's in the oven." Then we waited for about 30 minutes. He's like, "I think it's done now." We go in the dining room. . That was memorable. I don't know if it went back in the oven. I just ate my salad.
"I just ate my salad." Good practice for the Mars colony, I suppose, with a little technology transfer…
Class Warfare
"Ocasio-Cortez is right: Rich must pay more to help close America's wealth and income gaps" [USA Today]. "What has been lost in the dust-up is that the wealthy pay relatively little in taxes compared with their peers in other developed countries, and the congresswoman is correct that they will need to pay more if we are going to continue to provide the quality public services, infrastructure, health care and economic equity all Americans truly deserve." • Hard to imagine this appearing in USA Today even two or three years ago.
More:
— Alexandria Ocasio-Cortez (@AOC) January 23, 2019
"Union Membership Hits Historic Low As Wage Gap Looms" [Safe Haven]. "Membership in labor unions fell to just 10.5 percent last year to arrive at a figure that is the lowest since 1983, when the Bureau of Labor Statistics (BLS) started tracking it for the first time…. The public has had an increasingly positive view of labor unions in recent years. A 2018 Gallup poll showed that 62 percent of Americans approve of labor unions today, a 15-year high."
"The risk of thinking of your job as a higher calling" [Medium (Stephanie)]. "Good things can come from companies tapping into the common need for a higher calling—productivity levels go up and people feel better about themselves, the paper concludes. So leveraging this form of employee loyalty or pride—through rhetoric, for example—is not dodgy in and of itself, when the work holds authentic meaning, but it becomes fraught when the cause is manufactured or misleading. When that happens, and research has also found that employees easily detect such cases, employee trust and engagement is eroded and the staff becomes less committed."
News of the Wired
"We may finally know what causes Alzheimer's – and how to stop it" [NewScientist]. " We may finally have found the long-elusive cause of Alzheimer's disease: Porphyromonas gingivalis, the key bacteria in chronic gum disease. That's bad, as gum disease affects around a third of all people. But the good news is that a drug that blocks the main toxins of P. gingivalis is entering major clinical trials this year, and research published today shows it might stop and even reverse Alzheimer's. There could even be a vaccine." • Big if true (though I'm not sure I like the flavor of product placement). Perhaps readers can comment on the methodology?
"The cult of rotary mixers" [Resident Advisor]. "If you're a DJ who likes to scratch or mix lots of records quickly, a rotary mixer is probably not for you. Yet rotaries have amassed a cult following…. And yet, rotaries do not necessarily equate to great sound. Using a knob to control sound is not intrinsically a good thing. But vintage models hold a legendary space in DJ culture. Nowadays, newer rotary mixers, such as the ARS MODEL 6700, are among the best-sounding on the market." • Well, I thought this article was going to be about rotary cement mixers, and I was wondering whether anybody had recently driven one through the doors of some finance ministry.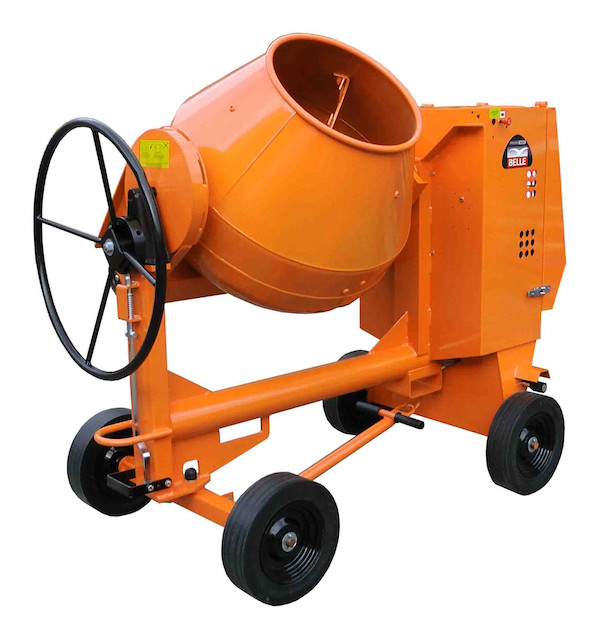 But no!
* * *
Readers, feel free to contact me at lambert [UNDERSCORE] strether [DOT] corrente [AT] yahoo [DOT] com, with (a) links, and even better (b) sources I should curate regularly, (c) how to send me a check if you are allergic to PayPal, and (d) to find out how to send me images of plants. Vegetables are fine! Fungi are deemed to be honorary plants! If you want your handle to appear as a credit, please place it at the start of your mail in parentheses: (thus). Otherwise, I will anonymize by using your initials. See the previous Water Cooler (with plant) here. Today's plant (petal):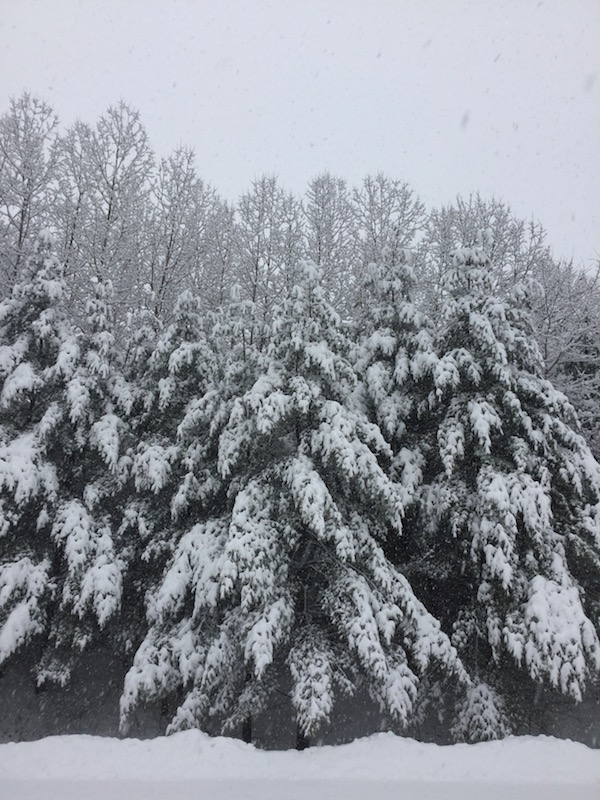 Petal writes: "Taken this morning in NH." I can almost hear the snow ticking against my parka!
* * *
Readers: Water Cooler is a standalone entity not covered by the annual NC fundraiser. So do feel free to make a contribution today or any day. Here is why: Regular positive feedback both makes me feel good and lets me know I'm on the right track with coverage. When I get no donations for five or ten days I get worried. More tangibly, a constant trickle of small donations helps me with expenses, and I factor that trickle in when setting fundraising goals. So if you see something you especially appreciate, do feel free to click below! (The hat is temporarily defunct, so I slapped in some old code.)
Or Subscribe to make a monthly payment!