Patient readers, Yves apologizes for the lack of original posts. She had a business dinner last night, which was productive and informative, but she hasn't been feeling so hot and it took all of what she had to perform. –lambert
How fast are the oceans warming? Science
Here Are the Finance Firms Cutting Jobs Amid 2019 Market Turmoil Bloomberg. "…. Then they came for me."
Macy's sparks $34bn retail wipeout after guidance cut FT
Alphabet board sued on allegations of sexual misconduct cover-up Reuters
Former CEO pleads guilty to fentanyl spray kickback scheme ABC
Syraqistan
If Trump Wants to Get Out of Syria, He Should Strike a Deal With Russia Foreign Affairs. Blob pseudopodium bored of Syria…
Brexit
A new British naval base in Southeast Asia could stoke resentment, split Asean and put the UK in China's cross hairs South China Morning Post
Figureheads emerge among France's 'gilets jaunes' protesters FT
How Slovakians Beat the Oligarchs NYRB
Europe is fast-becoming a natural gas battleground for Russia and the US CNBC
Russia's GMO debate looks a lot like America's – with more geopolitics Christian Science Monitor (MR).
India
Bharat Bandh: Why Workers Brought India to a Halt for Two Days The Wire

Historic Strike by the Working Class against Anti-Labour State Policies GroundXero. They have demands.

Delhi cows and elderly to moo-ve in together Daily Mail
Over 100 Bangladesh garment plants halt operations in strike Nikkei Asian Review
Japanese prosecutors file new charges against former Nissan chair Ghosn Agence France Presse
Taiwan premier, cabinet to quit after local election defeat The Business Times
Kenya will start teaching Chinese to elementary school students from 2020 Quartz
China?
Belt and Road is more chaos than conspiracy The Star

US-China trade war divides Southeast Asia, belt and road fears unite it: survey South China Morning Post
Trump Transition
* * *
Canada wants to welcome more than 1 million new immigrants in the next three years CNN
Raising the Bar on the Green New Deal Black Agenda Report. Very good, and explains the role of Howie Hawkins.
Democrats in Disarray
Progressive Groups Blast Centrist Tilt Of House Democrats' Campaign Arm HuffPo

Alexandria Ocasio-Cortez Takes the Democrats Back to the Future: An Interview with the Historian Rick Perlstein The New Yorker. "[S]uddenly, she has the power to actually act in a way that the Party hasn't—a party that, almost forty years later, is still traumatized by the success of Ronald Reagan. It's a profoundly generational phenomenon, and, clearly, it's scary." So, the key drivers for electoral politics are psychology and generational change. Good to know. That's why we study history.
Wall Street should love the economic theory Alexandria Ocasio-Cortez backs — and that should worry the rest of us Business Insider
Modern Monetary Theory Doesn't Make Single-Payer Health Care Any Easier Josh Barro, New York Magazine (Furzy Mouse).
Big Brother Is Watching You Watch
How Facebook Borrows From the NSA Playbook Reader Supported News
Our Famously Free press
Iowa "Ag-Gag" Law Suppressing Journalism Ruled Unconstitutional Shadowproof (MR).
Health Care
Generic drug maker formed by hospitals attracts a dozen more health systems STAT
Imperial Collapse Watch
Mattis: One More General for the 'Self Licking Ice Cream Cone' The American Conservative
An analysis of murders in 55 of America's largest cities revealed block by block where police fail to catch killers. WaPo
What got published in criminology journals in 2018? Less Crime
Class Warfare
How an outdated law is leaving millions of low-income college students hungry New Food Economy
After the Storm The Baffler
Antidote du jour (via):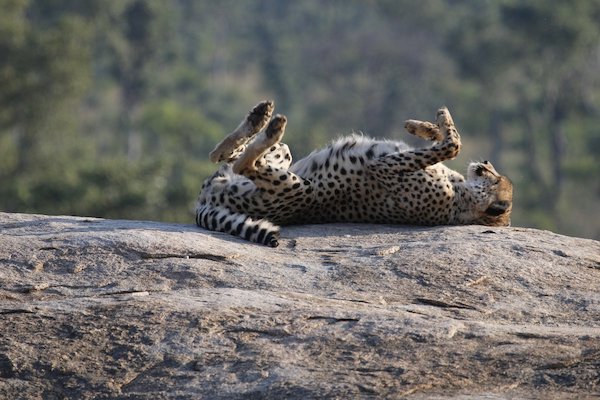 Bonus antidote (MR):
"Mama snow leopard acts scared when baby leopard tries to sneak up on her" <- looks more like mama showing the gap between their ninja skills and putting baby in its place like "you're 100 years too early to face me" pic.twitter.com/eIOEhJ7Cst

— Fluff Society (@FluffSociety) January 10, 2019
See yesterday's Links and Antidote du Jour here.