Amazing Winners of the 2018 International Landscape Photographer of the Year Contest MyModernMet (David L)
Bruno Ganz: always poetic and inspired, from Hitler's bunker rant to a Berlin angel Guardian (J-LS)
In France, the Force is strong with lightsaber dueling Associated Press (David L)
Twilight of the sundials: Archaic timepiece dying out and millennials are to blame, reckons boffin The Register (Chuck L)
Toxic black snow covers streets in Siberia – video Guardian
'No, You Can't Ignore Email. It's Rude.' New York Times. Bullshit. Tons of people write that I don't know and don't deserve a response. And some of those jerks get insistent and e-mail multiple times.
Grand Canyon tourists exposed for years to radiation in museum building, safety manager says Arizona Central (Chuck L)
Gaslighting the climate-striking students Julia Steinberger, Medium (martha r)
The weird rise of cyber funerals Wired
Landmark research creates "universal" stem cells using CRISPR gene editing New Atlas (David L)
China?
Huawei's Efforts To Steal Apple Trade Secrets Include Employee Bonus Program and Other Dubious Tactics: Report MacRumors

US elites remain incapable of understanding China Asia Times (Chuck L)
India
Pulwama Fallout: From Social Media to the Streets, Calls for Revenge Feed Political Agenda The Wire

India, the World's Second Largest Internet Market, Is Turning Its Back on Silicon Valley VentureBeat
Hit drama captures Seoul's savage school wars Asia Times (Kevin W)
Australia's Major Political Parties Targeted by 'Sophisticated State Actor', Prime Minister Says Guardian
Ericsson chief warns on Europe's 5G delay Financial Times
Brexit
The plan to avert banking chaos in a no-deal Brexit: QuickTake Bloomberg (Ignacio)

Remainer Cabinet ministers tell Theresa May to stop using the threat of No Deal as a negotiating tactic Guardian. Not even a wet noodle lashing, More like wet noodle waving. Philip Hammond resigning would be a real threat; not sure other Cabinet resignations would make much difference if May can fill the open slots.

Ireland rejects calls for 'keyhole surgery' on Brexit deal Telegraph. Note the UK press has reports on a meeting between Geoffrey Cox and Michel Barnier that seem unduly optimistic.

Jean-Claude Juncker: Brexit delay beyond EU election is possible Politico. Note that every insider who has spoken to the press (and the conversations have been with top reporters on this beat, so they presumably know their sources well) before has said having the British actually seated is a big problem. Juncker sometimes freelances, and so I'd like to see Barnier or Tusk say something similar before I'd bank on it. And even so, any extension requires a unanimous vote. Given the great antipathy to having the UK continue to be represented in the European Parliament with a live Article 50 notice, I would anticipate any extension into the new term, which starts in early July, would come only if the UK made a concession (Gibraltar? Fisheries?) which would make it a non-starter.

Too Little, Too Late? Contingency Planning for UK Nationals in Case of a No-Deal Brexit Migration Policy (Ignacio)

EU citizens in the UK and a no-deal Brexit – what remains unclear The Conversation (Ignacio)

EU Citizens in UK after Brexit: Deal or No Deal Scenarios David Morris (Igancio)

Honda factory closure could put 13,500 people out of work The Times
Venezuela
Donald Trump to Venezuela's military: 'accept amnesty or lose everything' DW
Syraqistan
Future rabbis plant with Palestinians, sow rift with Israel Associated Press (David L)

Summit cancelled as Israel and Poland row over Holocaust Guardian (Kevin W)

Congress closer to forcing Trump's hand on Saudi support The Hill
Big Brother is Watching You Watch
Facebook Has Behaved Like 'Digital Gangsters,' U.K. Parliament Report Says NPR (Kevin W)

Facebook security app used to 'spy' on competitors BBC (David L)
Imperial Collapse Watch
Pence: 'We will not stand idly by' as Turkey purchases S-400 Military Times (Kevin W)

Today's Rift with Europe Echoes the Iraq War Debate American Conservative (resilc)

The US Air Force Has Won Control of the Space Force Defense One (resilc)
Trump Transition
What's next: A bigger spending battle Axios. Resilc: "Until the Demos cut social security when they win next."
hello buds! it's time for our next session of "debunking myths about the #GreenNewDeal." today we're gonna talk about how WWII mobiliization REALLY went down b/c i've been seeing a lot of folks claiming that the GND will be centrally planned like WWII.

— Rhiana Gunn-Wright (@rgunns) February 19, 2019
Obama set for role with new African basketball league backed by NBA Independent. Resilc: "Never a thing for the USA USA black community, no voter drives. Just me me me."
2020
No Joe! Andrew Cockburn, Harper's
The First Rule of AIPAC Is: You Do Not Talk about AIPAC Counterpunch (resilc)
California's black market for pot is stifling legal sales. Now the governor wants to step up enforcement Los Angeles Times (resilc)
Fake News
An AI that writes convincing prose risks mass-producing fake news MIT Technology Review (resilc)

YouTube To Blame For Rise in Flat Earth Believers, Says Study CNet
What Happened When I Bought a House With Solar Panels Bloomberg
The era of the all-powerful tech CEO has only just begun, even though Facebook and Snap show why that's a bad thing Business Insider (Kevin W)
Amazon caught selling counterfeits of publisher's computer books—again Quartz (Dan K)
When Queens Was Lame New York Times (furzy)
Class Warfare
BREAKING: West Virginia Teachers Strike Again Jacobin (martha r)

Why the "Self-Made" Success Story Is a Myth — How Parents Help Children with Money Bazaar

A DIFFERENT WORLD: NEW ORLEANS' HEALTH CARE NIGHTMARE and the DSA's PLAN TO END IT AntiGravity (martha r)
Antidote du jour. Crittermom: "I have read that cats can't smile. My cat Shredder begs to differ…"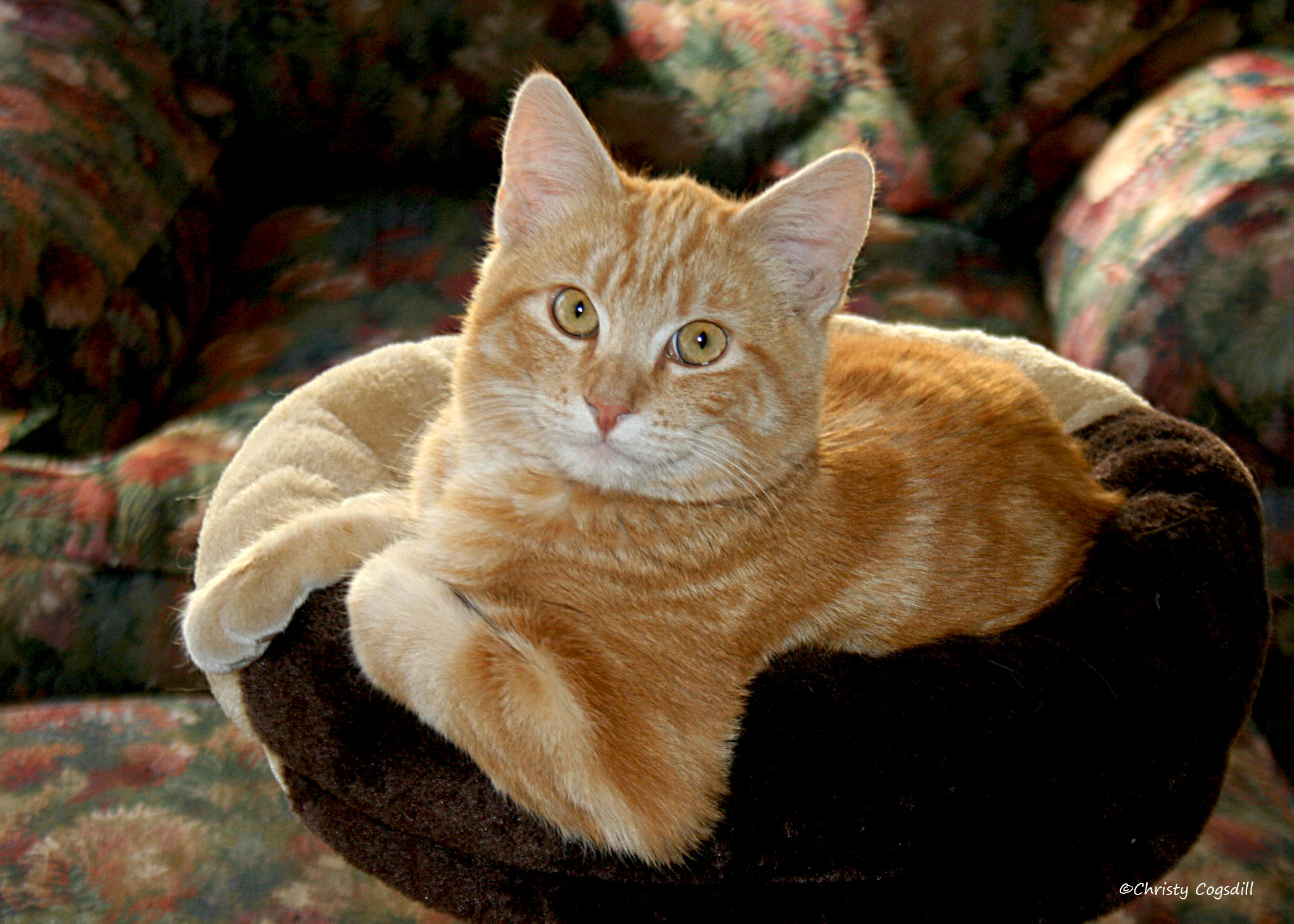 And a bonus (martha r):
Get a dog, they said. It'll be fun, they said.. pic.twitter.com/6RiA3faRqI

— Welcome To Nature (@welcomet0nature) January 21, 2019
See yesterdays Links and Antidote du Jour here.