Fat rat saved from manhole by German animal rescue BBC
Zebra's stripes are a no fly zone for flies The Conversation (J-LS)
Snake on a plane goes 9,300 miles from Australia to Scotland in woman's shoe Guardian. Chorus: "But it's a nice snake!"
NASA Study Reproduces Origins of Life on Ocean Floor NASA (David L)
NASA was able to recreate the 'origins of life' and the results are shocking Fox News (David L)
Doomsday Clock Scientists Say the Army's Portable Nuclear Reactor Is a Disaster Waiting To Happen Popular Mechanics
Australia paying dearly for its drug abuse Asia Times (Kevin W)
China?
How U.S. bike companies are steering around Trump's China tariffs Reuters (resilc)

Top Chinese officials plagiarised doctoral dissertations Financial Times
India
India vs Pakistan: Military strength and arsenal Al Jazeera (resilc)

Pakistan says it has shot down India air force jet Financial Times
Brexit
Public backs Brexit extension — but only if it's short Politico. See both this bit: "People will accept an extension either to continue the negotiations or ratify the deal, but not to hold a general election or a second Brexit referendum." Shows both very low support for no deal (14%) but also surprisingly low for a second referendum (17%). But notice emotionally laden wording of questions….

Not to OD on Politico, but this bit from the European morning newsletter summarizes a paywalled story:

EU RESPONSE: If the U.K. asks to extend the Brexit deadline, the EU will likely agree — with strings attached, reports Jacopo Barigazzi for POLITICO Brexit Pros. "Exactly what price the U.K. might be forced to pay has yet to be fully debated — let alone decided — in Brussels. But some diplomats said that Britain should be required to commit to a long-term postponement that would force London to participate in this spring's European Parliament election — a demand that could potentially infuriate hard-line Brexiteers," Jacopo writes. "Another idea is that the U.K. be put on notice that only one extension would be permitted as a way to prevent Britain from repeatedly requesting more time."

Appalling disloyalty', tears of rage and kamikaze RemainersInside the remarkable Brexit Cabinet meeting Telegraph

Independent Group table second referendum amendment to 'break Brexit gridlock' Independent

1/ Hello You There ?

This is your Government here

— Alexander (@37paday) February 26, 2019

German Europe minister says UK must propose something new to justify any Brexit delay Reuters. Not Merkel but still….

Northern Ireland proof that extending deadlines won't help to clinch deal, claims Foster Belfast Telegraph

Leave campaign to sue if Brexit is delayed Metro. One of our regulars (please take a bow!) suggested they could see the Brexiteers suing for representation in the hated European Parliament in the event of an extension. That was meant as a joke, if I recall correctly, but it has still proven to be prescient.

Big Short's Eisman Ups U.K. Short Bets to Three Banks on Brexit

GET OUT OF JAIL CARD Brussels is set to offer Theresa May a backstop 'out' in a last-ditch bid to help save her Brexit deal The Sun. Appears to come entirely from UK sources despite the drafting to create the impression otherwise. The tell is the positive bit about "alternative arrangements" which the EU has repeatedly rejected and not tried hard to disguise its annoyance with the vaporware pitch.
Venezuela
Marco Rubio Is So Pumped Up About Venezuela He Just Tweeted a Snuff Film Mother Jones. Resilc: "This is why noko will NEVER give up nukes."

VIDEO: The Real Humanitarian Aid: Inside Venezuela's State-Subsidized Communal Markets The Grayzone
New Cold War
Russian state TV shows map of potential US nuclear targets Guardian
Syraqistan
Zarif's Resignation and Our Bankrupt Iran Policy American Conservative (resilc)

Israeli Bulldozers uproot 300 Palestinian-Owned Trees near Jenin Juan Cole

How the UAE is Poaching Our Intelligence Operatives, Legally American Conservative (resilc)
Big Brother is Watching You Watch
Tech industry titans suddenly love internet privacy rules. Wanna know why? We'll tell you The Register (Chuck L)

The Senate Commerce Committee is demanding answers from Google CEO Sundar Pichai about the company's failure to disclose a microphone inside Nest home security devices Business Insider (David L)
Trump Transition
2020
Green New Deal
That "Green Dream, or Whatever They Call It" Data For Progress (UserFriendly)
NYC Tunnel Closing Would Cut Home Values by $20 Billion, Study Says Bloomberg
Why Goodwill (Not Udacity, EdX Or Coursera) May Be The World's Biggest MOOC Forbes (David L)
Harvard attacks a defense attorney for doing his job: Ronald Sullivan could be penalized for daring to represent Harvey Weinstein New York Daily News (Brian C)
An Amtrak train with 183 passengers was stranded in the snow for more than 36 hours. Here's what it was like inside. Business Insider (Kevin W)
SALT Cap Will Leave Nearly 10.9 Million People Feeling Tax Pain Bloomberg
Wall Street Loses Faith In Shale OilPrice
Elon Musk is in Twitter trouble yet again Recode
Krugman vs Kelton on the fiscal-monetary tradeoff Lars P. Syll
.@RepAOC explains how credit bureaus profit off of consumer data:

"So consumers own their data, but credit bureaus collect their data without their consent?"

Equifax CEO: Yes. pic.twitter.com/6Fs9VJl2CU

— AFR (@RealBankReform) February 26, 2019
Class Warfare
Senators Press Drug-Company Executives Over Prices Wall Street Journal
Antidote du jour. Courtesy Timotheus:
By Jiries Issa Atrash, taken in the vicinity of Arab al-Rashayida, a village in the desert 12km east of Jerusalem.

Camel mother protecting newborn calf from rainstorm.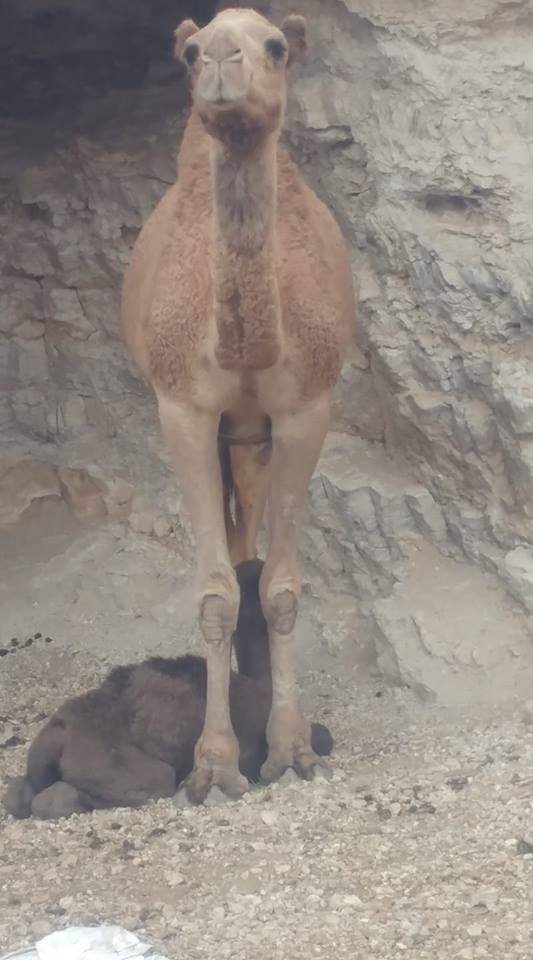 And a bonus by Rob T:
Taken with a cell phone at my office building. This was taken on a -40C day over a week ago – these pigeons are a mainstay during the season and every day I see them steaming.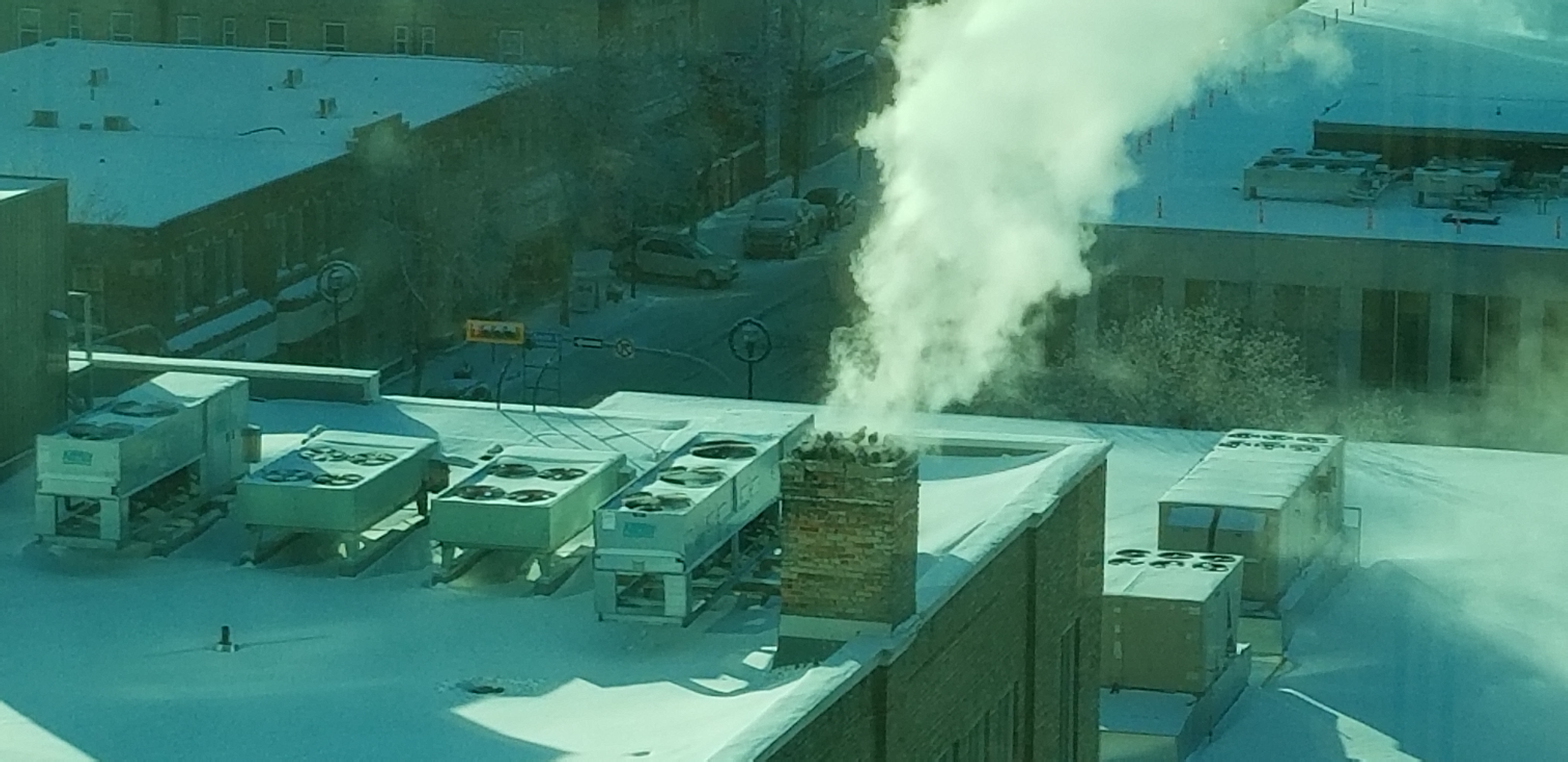 See yesterdays Links and Antidote du Jour here.