Starling murmurations: the science behind one of nature's greatest displays The Conversation
Tasmania is burning. The climate disaster future has arrived while those in power laugh at us Guardian. Richard Flanagan – Tasmanian native and wonderful novelist.
Smoked Out London Review of Books
PG&E safety record in dispute in probation case San Francisco Chronicle
Thrift stores are overwhelmed with donations, thanks to Marie Kondo TreeHugger
The Open Office and the Spirit of Capitalism American Affairs
Forget standing desks: to stay healthy, you've got to move all day Guardian
Brexit
Corbyn lays out Labour's terms for backing May on Brexit Guardian

Angry clash over EU warning of 'place in hell' for Brexit leaders puts May's Brussels rescue bid in fresh trouble Independent

Brexit in the Context of British History Counterpunch. Patrick Cockburn.
China?
Pufferfish in China: diners lured by delicacy now country has bred them poison-free SCMP
India
How India Votes: Does it matter what voters think of Modi government's economic performance? Scroll.in

Shashi Tharoor nominates Kerala fishermen for Nobel Peace Prize 2019 Economic Times

WhatsApp says Indian rules on encryption 'not possible' to meet FT
Our Famously Free Press
Jill Abramson, former N.Y. Times executive editor accused of plagiarism, defends book on Fox News WaPo. Oops!
Justice Department probing how it handled serial pedophile Jeffrey Epstein NY Post
Big Brother IS Watching You Watch
Dozens of Cities Have Secretly Experimented With Predictive Policing Software Motherboard
Beware Of The Home DNA Kit! You May Find Yourself Being Sued By A Sperm Bank Above the Law
Health Care
L.A. County supervisors to consider phasing out pepper spray in juvenile halls LA Times
THE POWER IS BACK ON AT BROOKLYN JAIL, BUT A VISITING FEDERAL JUDGE FOUND UNTREATED GUNSHOT WOUND, "BLACK BLOTCHY MOLD," AND ONGOING CRISIS Intercept
Sweden's surprising rule for time off BBC
Class Warfare
Democrats in Disarray
Tulsi Gabbard Is Driving The MSM Bat Shit Crazy Caitlin Johnstone
From Karachi to Caracas Craig Murray
Syraqistan
U.S. Asks More Countries To Occupy Northeast Syria Moon of Alabama

Taliban official: Half of US troops to leave Afghanistan by May 1 Al Jazeera

Trump's 'Eyeball-to-Eyeball' Orders to the Generals on Syria American Conservative
Imperial Collapse Watch
FIGHT THE SHIP ProPublica
Army aims for more combat-ready troops with new fitness test AP
Trump Transition
Antidote du Jour (via):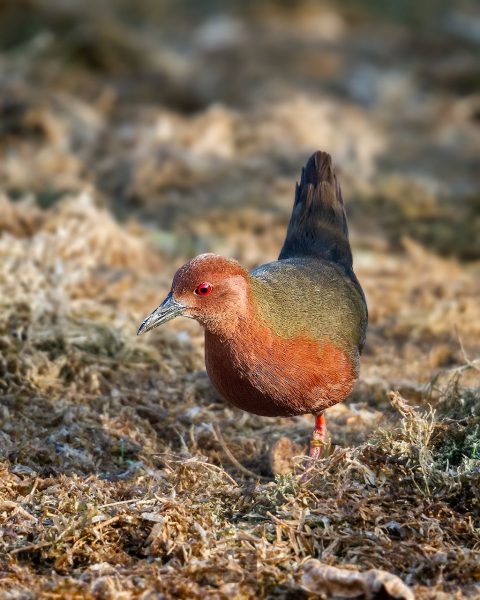 See yesterdays Links and Antidote du Jour here.