By Lambert Strether of Corrente.
Politics
"But what is government itself, but the greatest of all reflections on human nature?" –James Madison, Federalist 51
"They had one weapon left and both knew it: treachery." –Frank Herbert, Dune
2020
Biden: "The Myth of Joe Biden's Working-Class Support" [The Atlantic]. "[M]aybe the idea that he's a magnet for white working-class votes is yet another bit of conventional political wisdom that's about to be blown apart. Beyond two previous presidential runs that barely got off the ground, he's never run a race on his own outside Delaware, and the last competitive race he had there was his first one, when Richard Nixon was president. 'We strongly believed that he would be a help in the industrial Midwest, and we used him there a lot,' said David Axelrod, the top Obama adviser who helped bring Biden onto the ticket in 2008. Whether he was, in the end, a help in the industrial Midwest, Axelrod said, '.'" • Ouch. I mean, surely Axelrod had internal polling?

Biden: "The Joe Biden 5-point plan" [Axios]. "With signs pointing increasingly to a 2020 presidential run by former Vice President Joe Biden, here's the case he'd make, based on our conversations with current and former advisers: The great white (voter) hope: I can bring back the rural, white, mostly male voters who sealed the presidency for Donald Trump. Think Wisconsin." • That should get some knickers in a twist.

Gabbard:

In this rare mainstream interview, @TulsiGabbard discussed what should be one of the biggest scandals of the 21st century (which Colbert has never mentioned on his show):

In its war on Syria, the US armed and trained far-right Salafi-jihadist rebels, empowering al-Qaeda and ISIS pic.twitter.com/6R58nwA9F6

— Ben Norton (@BenjaminNorton) March 12, 2019

Harris:

Happy birthday Senator @KamalaHarris. Your effort to speak up, fight back, and continuously crush glass ceilings is inspiring. My 16 year old daughter is going into politics because of you. #TheFutureisFemale pic.twitter.com/xf8MYovvoX

— Felicity Huffman (@FelicityHuffman) October 20, 2018

#TheFutureisFemaleFraudulentCollegeAdmissions, apparently. Who knew?

Sanders: "Democrats ignore Bernie Sanders at their own risk" [Boston Herald]. "George W. Bush's campaign 'strategerist' Karl Rove is no Sanders fan, but he observes that since the first of the year, Sanders' poll numbers have risen steadily, from around 16 percent of Democratic primary voters to 27 percent or so today. Meanwhile, Joe Biden's numbers have been flat and Liz Warren — Sanders' New Hampshire nemesis — has plunged. But read the smart-set punditry from the D.C. crowd, and you'll hear a lot of the same people making the same 'yeah, but he can't win' arguments they made about Donald Trump four years ago. The Washington Post's 'Big Crowds But Some Doubt in Early States' was a typical headline. 'He is not going to be the nominee of the Democratic Party,' said Clintonista and newly elected Florida congresswoman Donna Shalala. Former DNC adviser Jamal Simmons calls Sanders 'the MySpace or the Friendster of the Democratic left.'" • At least MySpace wasn't raw, unmitigated evil, like Facebook…

Sanders: "Bernie Sanders hits the 2020 campaign trail with rockstar status, a far cry from the start of the 2016 campaign" [Business Insider]. "At one point in the rally, Sanders was interrupted by a man in the crowd as he began to say, 'Tonight, we say to Donald Trump and the fossil fuel industry…' The man shouted, 'F–k you!' This prompted laughter. Sanders paused and said, 'Well, that is one way of phrasing it. I, myself, was gonna say it a little differently. I am a senator.'" • Thinking on his feet!

Sanders: "Why Bernie Sanders thinks he can win California this time" [San Francisco Chronicle]. "Sen. Bernie Sanders isn't conceding California in the Democratic presidential primary race to home state Sen. Kamala Harris. Far from it. Top Sanders campaign officials say he's planning to have field offices and run commercials across the nation's most populous state…. 'We're going to have a robust campaign in California.' said Ben Tulchin, Sanders' San Francisco-based pollster, adding that 'Bernie is extremely well-positioned' in California. 'It will be a well-funded media and field campaign.'… Here's one sign that the Sanders campaign is far ahead of where it was the last time he ran for president. Then, pollster Tulchin wasn't hired until October 2015, just four months before the Iowa caucuses. Now, we're nearly a year away from the first voting, and Tulchin is already on the payroll." • But I don't want to hear about who's on the campaign payroll. I want to hear about the volunteers! Let's have some reporting that ins't Rolodex-driven, please!

Yang:

"There goes somebody's else job." A robot being tested in a Wal-Mart to scan inventory. pic.twitter.com/k6asKcYn5h

— Andrew Yang (@AndrewYangVFA) March 12, 2019

And it was a crappy job to begin with!

Yang: "Andrew Yang Wants You To Vote For A $1,000-A-Month Basic Income In 2020" [Fast Company]. " Basic income is an increasingly popular concept, both on the left and right, and particularly in Silicon Valley. Hillary Clinton toyed with the idea in 2016 before rejecting it as overly idealistic. Bernie Sanders has talked approvingly of it. But Yang is the first to actually run on it. As a long-shot candidate, perhaps it's easier to propose something that most formal politicians think is impossible. Paying $1,000 a month to every American would cost at least $2 trillion a year and the burden would be carried by everyone, not just the well-off." •

* * *

"How Hip-Hop Talk Show 'The Breakfast Club' Became a Must-Stop Spot for 2020 Democratic Candidates" [Daily Beast]. "Few radio personalities keep up relationships with both presidential candidates and the most prominent hip-hop stars. But that has emerged as part of the job for the hosts of The Breakfast Club, the hip-hop morning show on New York's Power 105.1 that has become as important a stop for politicians as it has for rappers and celebrities. Long a staple of morning talk radio since its 2010 debut, the show has morphed into a must-stop for Democratic political aspirants."
2019
OK, I'm gonna be a squeeing fan-boi again:

Actually, in NYC if you're a bartender and knowingly over-serve to someone, you *ARE* liable for things they do after they leave the bar, because you knowingly put them at risk for $.

Its called the Dram Shop Act. It's a big reason why bartenders cut people off. And it works. https://t.co/u2XMRuNOyb

— Alexandria Ocasio-Cortez (@AOC) March 12, 2019

So, yeah, why aren't oil executives held to the energy equivalent of the Dram Shop Act? Note also: "One of the notable features of AOC rhetorical style is that it often starts from the fact that non-professional classes know stuff and then builds up – a strong implicit contrast both to common liberal condescension and conservative cult of know-nothing-ism." Absolutely.
Obama Legacy
"Obama officials failed to focus as fentanyl burned its way across America" [Washington Post]. "In May 2016, a group of national health experts issued an urgent plea in a private letter to high-level officials in the Obama administration. Thousands of people were dying from overdoses of fentanyl — the deadliest drug to ever hit U.S. streets — and the administration needed to take immediate action. The epidemic had been escalating for three years…. The administration considered the request but did not act on it." • Thanks, Obama!
Realignment and Legitimacy
"Geopolitics for the Left" [n+1]. "If the left is serious about contending for power, then the statements of its leading figures on such bedrock questions of policy and strategy merit friendly but careful scrutiny…. Looking out a few decades from now, China's rise presents the greatest threat to US global ascendancy since its beginnings in the 1890s, far greater than the Soviet Union posed after World War II, when the US alone accounted for 50 percent of the world's total industrial production and essentially all of its advanced technologies. If there is a rational kernel to Trump's "America First" foreign policy, it is surely that China represents the greatest long-term strategic challenge for the United States, and that US policy therefore must be reoriented around managing Chinese ambitions. Critically, the Trump administration is doing what several generations of US administrations have largely disavowed, which is to formulate foreign economic policy with an eye towards geopolitics." • Long-form, but well worth a read. I skipped the demolition of the Marshall Plan, an idealistic touchstone for Sanders.

"Voting machines across America are old and inadequate" [Economist]. " Fully 45 states use equipment that is no longer manufactured, and 40 use machines at least a decade old. This makes finding spare parts and undertaking essential repairs difficult and expensive. The code for some machines is so old that they no longer receive security updates, leaving them vulnerable to cyberattacks." • And we shouldn't replace them. We should get rid of them, in favor of hand-marked paper ballots hand-counted in public, as in Canada, the UK, Germany, and other countries.

"Democrats aren't serious about reparations" [Ryan Cooper, The Week]. "If you try to calculate the current worth of stolen slave labor, the result is roughly between $1.75 trillion and $12.5 quadrillion. Those are fantastically huge sums, which probably accounts for why every Democrat expressing rhetorical support for reparations have not come out for anything close to a program of that scale… This reluctance is probably also motivated by the fact that reparations poll extremely badly. A 2016 Marist poll found 68 percent of American adults are against the idea, while Data Progress found it 21 points underwater. ." • Ouch.
Stats Watch'
Durable Goods Orders, January 2019: "Commercial aircraft orders posted a third straight increase and drove total durable goods orders up" [Econintersect]. "But when excluding aircraft and all other transportation equipment, January orders missed expectations… Capital goods were going in the wrong direction late last year and January's rebound is the clear positive in a report that, as durable goods orders often are, is clouded by commercial aircraft. Whether future durable goods reports will be even more clouded by aircraft given controversy over the safety of the Boeing 737 Max looks to play out in the coming reports."
Producer Price Index (Final Demand), February 2019: "Producer prices missed expectations across the board" [Econoday]. "February's overall weakness came despite a… jump in energy prices, a fact that underscores the lack of price pressures in the economy right now. Today's report together with yesterday's CPI will allow the Federal Reserve to extend their wait-and-see approach on monetary policy."
Atlanta Fed Business Inflation Expectations, March 2019: "Inflation expectations at the business level are not improving this month, holding at more than a year low" [Econoday]. "Low inflation pressures, especially weakness in inflation expectations, could tilt the Federal Reserve rate outlook, now at neutral, to the downside."
Construction Spending, January 2019: Did jump, but follows a decline [Econoday]. "The gains for private nonresidential spending together with the jumps in both capital goods orders and shipments for January released earlier this morning will be positives for first-quarter business investment, yet first-quarter residential investment, given the declines underway for single-family homes, looks to hold down GDP once again."
MBA Mortgage Applications, week of March 8, 2019: "purchase index climbed sharply" [Econoday]. "This is the fourth weekly improvement in a row in for the yearly rate in what, going into the spring selling season, is a positive signal for an ailing housing market. The report notes, however, that loan sizes continue to rise indicating that high-end buyers, not first-time buyers, are in the market."
Banks: "Waters calls on regulators to consider ousting Wells Fargo CEO" [Politico]. "'This hearing has revealed Wells Fargo has failed to clean up its act, it's too big to manage, and the steps regulators have taken to date are inadequate,' [Maxine] Waters, a California Democrat, said Tuesday at the end of a four-hour session where [Wells Fargo CEO Tim Sloan] was grilled by lawmakers." • When are we going to put some executives in jail?
Banks: "Wells Fargo Says Its Culture Has Changed. Some Employees Disagree." [New York Times]. "Wells Fargo workers say they remain under heavy pressure to squeeze extra money out of customers. Some have witnessed colleagues bending or breaking internal rules to meet ambitious performance goals, according to interviews with 17 current and former employees and internal documents reviewed by The New York Times…. Two mortgage-processing employees in Minneapolis said managers pressured their team to send documents that they knew contained incorrect information to borrowers to meet internal deadlines…. Workers recently flooded the bank's internal blog with hundreds of angry comments about Wells Fargo's sales incentives, pay and ethics and leaders' "doublespeak," according to screenshots of the blog reviewed by The Times."
Cash: "Philadelphia Becomes the the First Major U.S. City to Ban Cashless Stores and Restaurants" [Fortune]. "Lawmakers who supported the ban said cashless stores were unintentionally discriminating against people in the community who don't have debit or credit cards, since they would be unable to make purchases. Cash is also an appealing choice for people who want to keep their purchasing history private from retailers, credit card companies, or perhaps even spouses. It also negates any potential risks, in the event a company is breached and customer information is leaked to hackers. While cash and coins are legal tender, there is no federal law that requires businesses to accept them, according to the Federal Reserve's website." • Huh?!?! Anyhow, good for Philly. Why not make this a Federal law?
The Bezzle: "When Elon Musk Tried to Destroy a Tesla Whistleblower" [Bloomberg]. "On June 4, 2018, Business Insider reported that Tesla Inc. was scrapping or reworking 40 percent of the raw materials at the Gigafactory…. The leaker, [Musk's goons team of investigatprs] determined, was one Martin Tripp… [T]he company sued Tripp for $167 million. Later that day, Tripp heard from the sheriff's department in Storey County, Nev. Tesla's security department had passed a tip to police. An anonymous caller had contacted the company to say Tripp was planning a mass shooting at the Gigafactory…. When the police confronted Tripp that evening, he was unarmed and in tears. He said he was terrified of Musk and suggested the billionaire might have called in the tip himself. A sheriff's deputy attempted to cheer up Tripp and then called Tesla to tell the company that the threat, whoever had made it, was bogus. Tripp wasn't dangerous… Tesla's PR department spread rumors that Tripp was possibly homicidal and had been part of a grand conspiracy." • Such a nice man.
The Bezzle: Dead birds:
SXSW pic.twitter.com/E1xSmIHKiD

— Julie VerHage (@julieverhage) March 11, 2019
The Bezzle:
That answer surprised me. What about AI? Self-driving cars? Robots?

He basically said that none of these things seemed to be working out that well. Self-driving cars had disappointed, AI gains seemed to peter out in most areas after an initial burst of progress…

— Noah Smith ? (@Noahpinion) March 11, 2019
I'm playing the world's smallest violin…
Tech: "Gmail, Google Drive hit with global outage" [CNET]. "Gmail and Google Drive are back up after an hours-long outage affecting people around the world…. Google confirmed the outage to CNET. It was widespread and appeared to cover North and South America, Europe and Asia, though not all users we impacted." • That's nice. An enormous single point of failure.
Manufacturing: "Several Boeing 737 Max 8 pilots in U.S. complained about suspected safety flaw" [Dallas Morning News]. "Pilots repeatedly voiced safety concerns about the Boeing 737 Max 8 to federal authorities, with one captain calling the flight manual "inadequate and almost criminally insufficient" several months before Sunday's Ethiopian Air crash that killed 157 people… The disclosures found by The News reference problems with an autopilot system, and they all occurred during the ascent after takeoff. Many mentioned the plane suddenly nosing down." • Here are the pilot reports. Read them all, in the light of Lion Air and now the second crash. This is extremely bad; not forensic proof, to be sure, but why on earth was no action taken?
Manufacturing: "FAA Faces Stunning Rebuff as World Races Ahead to Ground 737 Max" [Bloomberg]. "Since shortly after the dawn of the jet age, the world has followed the U.S.'s lead on aviation safety. Now, in a remarkable rebuke, nations from the U.K. to Australia have rejected public reassurances from the Federal Aviation Administration and grounded Boeing Co.'s 737 Max jet. They've not only told their carriers not to fly the jets, they have in some cases prohibited the plane from flying through their airspace."
Manufacturing: "The 737 Max and the changing world politics of regulation" [WaPo]. "If the European Union and China are grounding the 737 Max, that affects two-thirds of those planes. The standard has been set. Blogging at the Monkey Cage, Ashley Nunes writes, 'the swift action from the E.U., together with tweeted complaints from President Trump, may transform a regional market crisis into a global one.'…. The United States still retains significant reservoirs of structural power. But in the arena of regulation, the United States is not even first among equals." • Well, French is no longer the language of diplomacy. Standards change…..
The Biosphere
"Why the Amazon River Can't Be Crossed By Bridge" [Conde Nast Traveller]. "[T]he Amazon is the world's longest river not crossed by any bridges… For most of its length, the Amazon isn't anywhere close to too wide to bridge—in the dry season. But during the rainy season, the river rises thirty feet, and crossings that were once three miles wide can balloon to thirty miles in a matter of weeks. The soft sediment that makes up the river bank is constantly eroding, and the river is often full of debris, including floating vegetation islands called matupás, which can measure up to 10 square acres. It's a civil engineer's worst nightmare. But the real reason for the lack of bridges is simply this: the Amazon Basin has very few roads for bridges to connect." • Let's keep it that way. Leave the trees in the ground!
After watching the movie Vice:
One scene made me start. It was Jimmy Carter installing solar panels on the White House roof back in *1979*, and warning of the urgent need to wean ourselves off fossil fuels. The Reagan administration took the panels down. That now looks very much like our make-or-break moment

— Jonathan Cook (@Jonathan_K_Cook) March 13, 2019
And those solar panels ended up at Unity College in Unity, Maine. And when [genuflects] Obama was elected for the first time in 2008, a group of students drove down to Washington, DC and to the White House with the panels, assuming that Obama would wish to re-install them. He did not. The students were, however, given some brochures on their way out. So Reagan wasn't the only missed opportunity.
"How Alexandria Ocasio-Cortez's Green New Deal is being built" [Grist]. • Backgrounder and origin story. Interesting!
Health Care
Because everybody loves their private health insurance. Thread:
Thread.

Let me tell you a little story about the American medical system, circa today.

This morning, at 5:30 a.m., both my kids woke up not feeling exactly great.

— Elizabeth C. McLaughlin (@ECMcLaughlin) March 3, 2019
Our Famously Free Press
Seems legit:
Facebook's community standards specifically permit photoshopping an arsehole on a politician pic.twitter.com/q7q66upVrY

— Done, but with errors on the page (@GordyPls) March 13, 2019
(Yes, I Googled it.)
"Forget fake news stories. False text posts are getting massive engagement on Facebook." [Poynter Institute]. "When Facebook started letting users post text on top of colored backgrounds in 2016, it seemed like a fairly benign way to get people to share more personal thoughts on the platform…. But since then, like other formats on Facebook, the text post feature has been weaponized into an effective way to spread misinformation on the platform. Over the past few weeks, some of the most viral hoaxes on Facebook have spread in the form of text posts. … And, according to data from BuzzSumo, an audience metrics tool, those kinds of hoaxes are getting more reach on Facebook than articles from fact-checkers that partner with Facebook to limit the reach of misinformation."
"Why Being Mean Online Is Never the Way to Go" [OneZero]. "[O]ne reason it's so much easier to express anger or frustration online, or even to mock someone, than it is in real life: The perpetrator doesn't have to see the expression on their target's face when they attack them in a tweet. In a 2004 paper in the journal CyberPsychology and Behavior, psychologist John Suler defines this as the "disinhibition effect." "Invisibility" is one factor that contributes to disinhibition — both "benign disinhibition," in which people might feel more open and comfortable, and "toxic disinhibition," in which cruelty and negativity become easier to express. And in a 2011 study, researchers found that the lack of eye contact that comes with communicating via screens, even more than anonymity or invisibility, contributed most significantly to negative online disinhibition." The article concludes: "Save your hot takes for the stuff that's actually worth a public expression of anger or indignation." • So the headline shouldn't use the word "never" then?
Guillotine Watch
But what about Mars:
$1 Billion is 1000 million. It will cost about $65 million to fix Flint's water supply.

Jeff Bezos is worth 140,000 million dollars. He has a million dollars 140,000 times. He does nothing but hoard it.

Imagine having $140,000 and it's only $65 to fix Flint's water…

— Steve Cox (@RealSteveCox) March 12, 2019
Somebody who never listened to the Revolutions podcast:
Toby Young went to Oxford, thanks to the machinations of his father, a Baron (who coined, ironically, the term "meritocracy"). Young at age 55 is learning about the counterrevolutionary violence at the Vendée, one of the most famous events of the French Revolution. https://t.co/FUqSJkBDrA

— Jeet Heer (@HeerJeet) March 12, 2019
I mean, even I know what The Vendeé is.
Class Warfare
Everything is for sale:
The concentration of wealth in America has created:
-An education system in which you can buy admissions
-A political system in which you can buy Congress
-A justice system in which you can buy your way out of jail
-A health care system in which you can buy care others can't

— Robert Reich (@RBReich) March 13, 2019
"Varsity Blue" (1):
Soc Prof: Thus, the nuances of the habitus in class reproduction subtly transmute and naturalize capital through the work of time and the body. Can we give any examples?

Student: I'm here because my Dad paid a guy 75 grand and then shopped my head on to Megan Rapinoe's body. https://t.co/sKFtYX3X3i

— Kieran Healy (@kjhealy) March 13, 2019
(Word of the day: habitus: "It refers to the physical embodiment of cultural capital, to the deeply ingrained habits, skills, and dispositions that we possess due to our life experiences. Bourdieu often used sports metaphors when talking about the habitus, often referring to it as a 'feel for the game.' Just like a skilled baseball player 'just knows' when to swing at a 95-miles-per-hour fastball without consciously thinking about it, each of us has an embodied type of 'feel' for the social situations or 'games' we regularly find ourselves in. In the right situations, our habitus allows us to successfully navigate social environments."
"Varsity Blue" (2):
The college bribery scam is not a college bribery scam. It is a master class in how America — governed by a cheater, ruled by rule breakers, managed by a class that confuses its privilege for merit — functions. https://t.co/VVoJQw2wRN

— Anand Giridharadas (@AnandWrites) March 13, 2019
"Colony of Hell': 911 Calls From Inside Amazon Warehouses" [Daily Beast]. "Dozens and dozens of times over five years, calls were made from Amazon warehouses to 911 dispatchers about men and women on the brink…. Between October 2013 and October 2018, emergency workers were summoned to Amazon warehouses at least 189 times for suicide attempts, suicidal thoughts, and other mental-health episodes, according to 911 call logs, ambulance and police reports reviewed and analyzed by The Daily Beast. The reports came from 46 warehouses in 17 states—roughly a quarter of the sorting and fulfillment centers that comprise the company's U.S. network." • That's not a bug. It's a feature. It's important for Bezos to know how much he can get away with.
"Union Employees Authorize A Strike Against Their Own Union" [HuffPo]. "The union representing SEIU workers at the Washington, D.C., headquarters said Tuesday that employees have voted to authorize a strike. The Office of Professional Employees International Union Local 2 added that SEIU managers have been outsourcing union work to non-union contractors, cutting the size of SEIU's unionized workforce…. Another major concern, he added, was the proposed elimination of layoff protections for new employees. … [Shop Steward David] sHoskins said members were concerned that such a "two-tiered" system would degrade the union over the long term and undermine the principles they work to promote every day." • Ugh! Two-tier! Avert!
"Stockton's 'Guaranteed Income' Experiment: Why Mayor Tubbs Is Doing It" [KQED]. "This week, more than a hundred Stockton residents will receive $500 debit cards in the mail — no strings attached. It will be their second cash distribution since this city began an experiment in February to test whether offering residents a "guaranteed income" can alleviate poverty…. Stockton is one of the first cities in the U.S. to run a trial of this size, which will continue for another 18 months. The money goes to a small group of randomly-selected residents who live in neighborhoods where the median annual income is at or below $46,033….. Partial funding for this experiment comes from The Economic Security Project, with the goal of testing the viability of a universal basic income. The group is co-chaired by Chris Hughes, one of the founders of Facebook." • Oh, great. Beware of geeks bearing gifts, especially when they're squillionaires…
News of the Wired
"Graying Out" [Tim Bray]. "For many years I've interacted with my fellow humans, I think perhaps more than any other way, via the medium of Internet chat. But in my chat window, they're fading, one by one. This problem is technical and personal and I felt it ought not to go unrecognized…. What's happening is, they're going away. The chat connections I mean, although many of those underlying [chat] services are winking out too, one by one. For those to whom those terms "Jabber" and "XMPP" are new, they represented the idea that any chat service should be able to talk to any other chat service, so you could use whichever you liked best, and hang with your friends wherever on the Net they hung their chatty hats. There was a time when commercial chat services supported XMPP because it was felt to be the right thing to do. But that was old-school hippie thinking, because if chatterers can just go ahead and talk to anyone anywhere, then your service probably won't go viral and how are you going to monetize? You can simultaneously think markets are a useful civic tool and recognize obvious, egregious failures. So the links were severed and a whole lot of services just died." • Very sad, elegiac piece as Bray names the accounts and tells stories about them. I feel the same way about the blogosphere, in a way.
"Physicists reverse time using quantum computer" [Phys.org]. "Researchers from the Moscow Institute of Physics and Technology teamed up with colleagues from the U.S. and Switzerland and returned the state of a quantum computer a fraction of a second into the past. They also calculated the probability that an electron in empty interstellar space will spontaneously travel back into its recent past. The study is published in Scientific Reports….. The researchers then attempted to reverse time in a four-stage experiment. Instead of an electron, they observed the state of a quantum computer made of two and later three basic elements called superconducting qubits. The researchers found that in 85 percent of the cases, the two-qubit quantum computer returned back into the initial state. When three qubits were involved, more errors happened, resulting in a roughly 50 percent success rate." • So now I can watch all those Game of Thrones episodes I missed!
* * *
Readers, feel free to contact me at lambert [UNDERSCORE] strether [DOT] corrente [AT] yahoo [DOT] com, with (a) links, and even better (b) sources I should curate regularly, (c) how to send me a check if you are allergic to PayPal, and (d) to find out how to send me images of plants. Vegetables are fine! Fungi are deemed to be honorary plants! If you want your handle to appear as a credit, please place it at the start of your mail in parentheses: (thus). Otherwise, I will anonymize by using your initials. See the previous Water Cooler (with plant) here. Today's plant (via):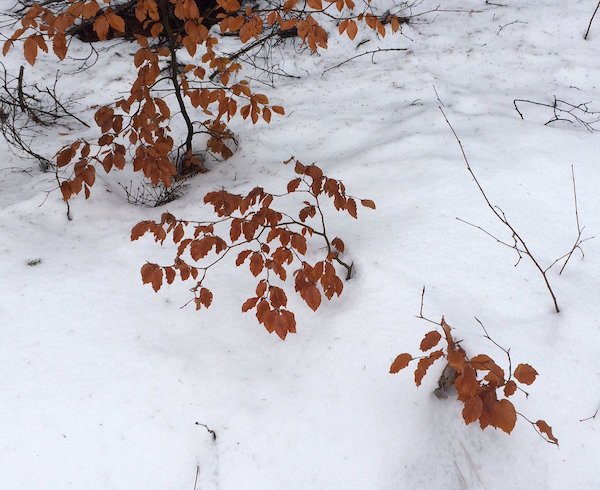 * * *
Readers: Water Cooler is a standalone entity not covered by the annual NC fundraiser. So do feel free to make a contribution today or any day. Here is why: Regular positive feedback both makes me feel good and lets me know I'm on the right track with coverage. When I get no donations for five or ten days I get worried. More tangibly, a constant trickle of small donations helps me with expenses, and I factor that trickle in when setting fundraising goals. So if you see something you especially appreciate, do feel free to click below! (The hat is temporarily defunct, so I slapped in some old code.)
Or Subscribe to make a monthly payment!