Hungry 20-tonne whale mistook diver for a sardine and tried to swallow him Metro.co.uk Make time to watch the amazing video.
Martin Shkreli "Didn't" Call The WSJ From Prison To Remind Everyone That He Is Still Doing Crimes Dealbreaker
Physicists are decoding math-y secrets of knitting to make bespoke materials Ars Technica
Levi's now blending hemp with cotton for more sustainable fabric TreeHugger
Chimpanzee Culture Is Disappearing Thanks to Climate Change, Study Finds Motherboard
Eric Hobsbawm, the Joy of History and All That Jazz Consortium News
Jussie Smollett is facing up to 48 YEARS behind bars after being hit with 16 charges over claims that he staged a homophobic and racist attack to help him get a pay rise Daily Mail: re Silc: "manafort will do far less time usa usa."
Ethiopian Airlines plane crashes and kills all 157 people on board just six minutes after take-off as witnesses say fire crews arrived at the scene two hours after the Boeing 737 came down Daily Mail. Notice the 'plane is a brand new Boeing 347 MAX aircraft – the same model as the Lion Air aircraft that crashed in Indonesia October.
Families of Lion Air 737 crash victims file lawsuit against Boeing KOMO News
Waste Watch
Trader Joe's is Eliminating a Million Pounds of Plastic From Its Stores Grub Street. A drop in the bucket? Perhaps. Whenever I'm in the US and stop into Trader Joe's, I'm srtuck by the amount of plastics waste. So much so that I avoid shopping there for fruits and vegetables, because they're all swathed in plastic. So, glad to see them trying to clean up their act.
Climate change is wreaking havoc on Italy's olive harvests Inhabitat (re Silc)
Fukushima: current state of the clean-up Phys.org (chuck l)
Syraqistan
(Urgent): YouTube terminates Middle East Observer after almost 10 years online The Saker (chuck l)
Algeria
Algeria's antiquities museum looted during massive protest Euronews

Algeria shuts universities as rallies pile pressure on Bouteflika Al Jazeera
Gilets Jaunes
Yellow vests protest for 17th consecutive week as Macron's 'grand debate' reaches its final weeks Euronews
Brexit
French customs strike delays Eurostar, airports ahead of Brexit France 24

Brexit: the next steps EUReferendum.com
Karen Bradley's 'mistake' was more than ignorance – it reveals the political class's disregard for Irish life Independent. Patrick Cockburn.
Sam McBride: The last fig leaf of scrutiny of NI civil servants is illusory; it is they who rule News Letter (guurst)
Labour and Antisemitism London Review of Books
China?
I'd side with rich China over fickle US: Malaysia's Mahathir Mohamad SCMP
Venezuela
Venezuela – Three Total Blackouts In Three Days – Government Presumes U.S. Cyberattack Moon of Alabama (The Rev Kev)
Big Brother IS Watching You Watch
Mark Zuckerberg's boast about Facebook's data storage was torn apart by human rights groups Business Insider (furzy)

US Re-Imprisons Manning To Coerce Her To Testify Against WikiLeaks Caitlin Johnstone (The Rev Kev)
Police State Watch
A viral video that appears to show police officers searching a cancer patient's hospital room for marijuana sparked outrage on social media Business Insider (The Rev Kev)
India
Lok Sabha elections: EC to announce polling dates at 5 pm on Sunday Scroll.in

Air pollution crisis: Can India ape China in tackling the problem? Economic Times
Ilhan Omar: Obama's a 'pretty face' who got 'away with murder' NY Post
25-Year-Old FOIA Request Confirms FOIA Delays Continue Unabated National Security Archive (chuck l)
2020
Trump Transition
FLORIDA MASSAGE PARLOR OWNER MAY HAVE SOLD CHINESE EXECUTIVES ACCESS TO TRUMP Vanity Fair (re Silc)

GOING BACKWARDS: Trump To Slash Renewables Funding in New Budget Common Dreams
Tax "Reform"
Dems seek relief for worried taxpayers in tough filing season The Hill

Senators Urge IRS to Focus on Big-Time Tax Cheats, Citing ProPublica Stories ProPublica

Tax collectors chase rich New Yorkers moving to low-tax states. Auditors inspect cell records, even your dog's vet bills CNBC
Class Warfare
Antidote du Jour (via):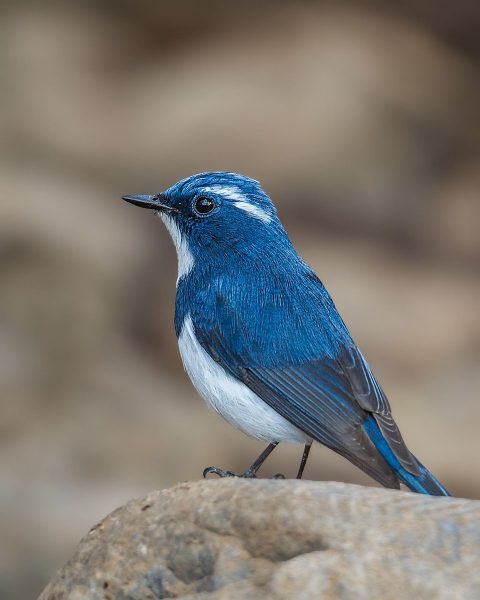 See yesterdays Links and Antidote du Jour here.