Human impact erodes chimpanzee behavioral diversity Science
What We Owe a Rabbit NYRB. Kant v. Mill.
Canada's no-sex, no-money scandal could topple Prime Minister Justin Trudeau Press-Herald
ASIC accuses banks of dragging feet on fees-for-no-service response ABC Australia. "The scandal included customers being charged ongoing fees by financial advisers — despite not even receiving a yearly review — as well as charges to accounts after customers had died." Five Eyes elite omnishambles continues apace.
Venezuela
Our Boss Will Call Your Boss CEPR. Mercs in Haiti.
Mexico's leftist president creates new style of government AP
Brexit
More than 500 village postmasters were 'wrongly hounded for stealing millions because an IT system was riddled with 29 bugs' Daily Mail
Let's change Europe from the ground up Yanis Varoufakis, Le Monde Diplomatique
Italian PM Giuseppe Conte ignores US warnings and pushes for closer cooperation with China's belt and road plan South China Morning Post. First Piraeus. Then Trieste. Next…. Gibralter?
China?
The US, China and the return of a two-bloc world FT

What's Causing China's Economic Slowdown Foreign Affairs

Idol Hands: How China's Super Fan Groups Make and Break Stars Via the Multi-Million Dollar "Fan Economy" Radii
India
India: Narendra Modi faces a rural backlash as election looms FT

A Matter of Particular Concern: India's Transition From Biomass Burning CFR

Immediate Action to Dismantle Terror Infrastructure Required: India to Saudi Arabia The Wire (J-LS).
New Cold War
Are the U.S. and Russia Sleepwalking Toward Nuclear Disaster? US-Russia.org. Big if true.

The Long History of US-Russian 'Meddling' Stephen Cohen, The Nation

The Mueller Report May Be Done, But We'll Always Have the Threads New York Magazine. The threads, and the highly successful business model.
Trump Transition
Federal court moves to unseal documents in Jeffrey Epstein scandal Miami Herald. Hoo boy.
Election Watchdog Hits Jeb Bush's Super-PAC With Massive Fine for Taking Money From Foreign Nationals Mother Jones
Imperial Collapse Watch
The US Army Is Trying to Bury the Lessons of the Iraq War Defense One. Since the obvious lessons are that you should never trust the military, the intelligence community, the press, The Blob, and the great bulk of the political class across both parties, you can see why they'd want to do that.

The Dogs of War Sniff Out Mission in Central Africa The American Conservative
Health Care
'Medicare-for-all' gets unexpected surge of support, even in red states ABC

Sanders' 'Medicare for All' expands long-term care benefits AP
Obama Legacy
The Obama Boys Current Affairs. A must-read; shows the difference between taking office and taking power.
Class Warfare
The Relentless Misery of Working Inside an Amazon Warehouse Medium
On the death of my family's dairy farm Abe Voelker (Reify99). Excellent long-form report. (I had no idea that "manure pipeline" was a thing. Big Ag!)
Web inventor urges users to seek 'complete control' of data Phys.org
War Happens in Dark Places, Too Contingent Magazine
Antidote du Jour (via):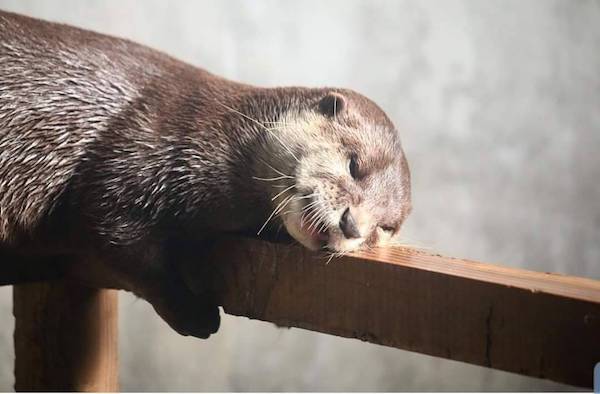 See yesterdays Links and Antidote du Jour here.