California's second 'super bloom' in two years transformed a desert into a wildflower wonderland USA Today
Quirky election trends from around the world Economic Times. Alas, handmarked paper ballots, handcounted in public, has yet to catch on as the universal global voting standard. And even India- which achieves far higher rates of voter participation than does the US, for example – uses machines, albeit simple ones, claimed to be unhackable (although there are concerns….)
EU will soon require US visitors to apply for visa-like travel pass NY Post
Testers look into security of car alarms Tech Explore (chuck l)
John Lanchester's Fiction Tells the Truth New York magazine
The Other Kind of Climate Denialism New Yorker (david l)
Rowan Williams says pupils are right to protest over climate Guardian (martha r)
The Comment Moderator Is The Most Important Job In The World Right Now BuzzFeed (david l)
A Hedge Fund Steps Into Nigeria's $9 Billion Corporate Dispute Bloomberg (martha r)
India
Forget nuclear war with Pakistan. Here's the real threat to India's Prime Minister Narendra Modi SCMP

Lok Sabha elections 2019 full schedule: Here's when your state goes to polls Times of India. Voting will occur in seven phases, beginning on 11th April and continuing through 19th May. All votes will be counted on 23rd May and results announced immediately thereafter.

H-1B extension rejections rob Indian IT firms of visa power Economic Times
China?
Marco Polo is back in China – again Asia Times. Pepe Escobar.

Why Trump could be seduced by partial China deal Asia Times (re Silc)

Never mind the hype. 5G is arriving with deeply mysterious baggage Guardian (PD)
Venezuela
Imperial Collapse Watch
Robert Gaines & Scott Horton: It's Time to Stop Fighting Osama bin Laden's War Bretibart (The Rev Kev) Yes, I know, Breitbart, but….Read it and make up your own mind.
Brexit
If you plan to travel to the UK with your pet after a no-deal Brexit, here's what you'll need The Journal

Tony Blair secretly advising Emmanuel Macron on Brexit as former PM accused of 'unacceptable' behaviour  Daily Telegraph (The Rev Kev) Blair does not get that "customs union" does not solve trade issues for UK. Only being in the Single Market = frictionless trade.  A mere "customs union" = physiosanitary and other checks. See border controls w/ Turkey, which is in a customs union with the EU.

EU 'will charge Britain £1billion a month' over any Brexit delay if Theresa May is forced to ask for an extension this week Daily Mail
Big Brother IS Watching You Watch
NO, DATA IS NOT THE NEW OIL Wired (PD)

2 Billion Unencrypted Records Leaked In Marketing Data Breach — What Happened And What To Do Next Forbes (david l)

Mark Zuckerberg's former mentor says privacy manifesto is a PR stunt Mashable (david l)

The House That Spied on Me Gizmodo (PD). Moi: Today's must read. Who would want such a set-up? Then again, I suppose, I'm not the target market. I've yet to acquire a smartphone.
New Cold War
How the U.S.-Russian Relationship Went Bad Atlantic (re Silc)
2020
'A major player': Sanders gets props from the Democratic establishment Politico

Democratic Presidential Contender Tulsi Gabbard Takes a Strong Stand For WikiLeaks and the Freedom of Press Gateway Pundit (chuck l)
Cutbacks in local news leave some communities in the dark ABC News (martha r)
Covington Catholic student's lawyer plans lawsuit against CNN after suing Washington Post USA Today
Realignment and Legitimacy
Making Georgia's Bad Elections Even Worse New Republic (re Silc)
Anti-Zionist Orthodox Jews express solidarity with Rep. Ilhan Omar Daily Sabah (furzy)
Benjamin Netanyahu says Israel is 'not a state of all its citizens' Guardian (The Rev Kev)
Class Warfare
Trump Transition
DEFENSE TECH STARTUP FOUNDED BY TRUMP'S MOST PROMINENT SILICON VALLEY SUPPORTERS WINS SECRETIVE MILITARY AI CONTRACT Intercept. re Silc: "taliban 3.0 can beat them again."

GOP bracing for Trump to veto Congress's rejection of his emergency declaration WaPo

Trump Diehards Create Their Own Yelp for MAGA-Friendly Restaurants Daily Beast (re Silc)
Antidote du Jour (via). Jerri-Lynn here. This photo of one of my favorite birds shouldn't be difficult to identify: what a photo!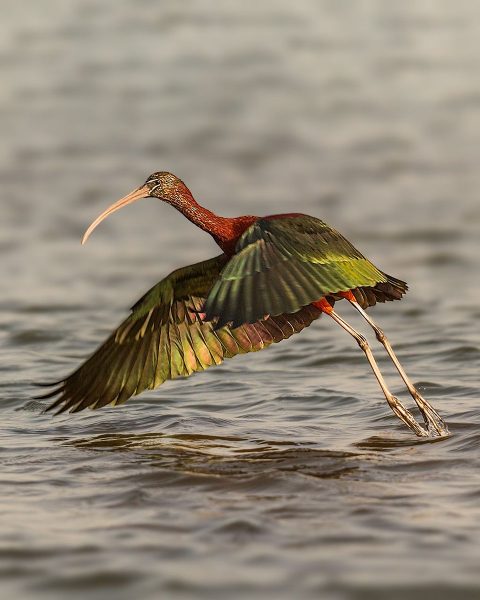 See yesterdays Links and Antidote du Jour here.