Alan Krueger, prominent Princeton economist, passes away Princeton (Scott).
'He had a perpetual smile – even when he was correcting you': Obama leads the tributes to his chief economist, who also advised Bill Clinton, after he takes his own life aged 58 Daily Mail. Lead story in US edition. Lots of Twitter tributes.
Child refugee becomes New York chess champ BBC. Living in a homeless shelter….
'Lewis Hamilton of pigeons' sold for world record €1.25m Guardian (TYJ)
She must be nuts! Brave squirrel has David and Goliath moment after squaring up to a huge bald eagle while defending her babies Daily Mail (Lawrence R)
Stomach Of Dead Whale Contained 'Nothing But Nonstop Plastic' -NPR (Kevin W) :-(
18 Breathtaking Pictures From California's Stunning "Super Bloom" BuzzFeed
U.S. Students Have Achieved World Domination in Computer Science Skills — For Now IEEE
Job Search In The Age Of Artificial Intelligence – 5 Practical Tips Forbes
US cities are canceling recycling programs Vox (David L)
The world's first genderless voice assistant is challenging gender stereotypes NextWeb (Dr. Kevin)
Fifty years of the internet Techcruch (David L)
The Weird Power of the Placebo Effect, Explained Pocket (John B). From 2017, still germane.
China?
China's new glamour girl of the skies Asia Times (resilc)
New Zealand's Prime Minister Is Showing the World What Real Leadership Looks Like Mother Jones (resilc)
Brexit. More in our post today.
Very drôle — France's Europe minister calls her cat Brexit: "He wakes me up miaowing like mad because he wants to be let out. As soon as I open the door, he stands in the middle, unsure whether he wants to go out or not. When I put him out, he gives me an evil look." https://t.co/2HA0yx7c96

— Luke Baker (@BakerLuke) March 18, 2019

Britain faces a TWENTY month delay to leaving the EU amid a 'constitutional crisis' after smirking Bercow (whose wife had a 'B******s to Brexit' car sticker) invokes 400-year-old law to scupper PM's hopes of a third 'meaningful vote' Daily Mail.

It has taken the government more than four hours to give this response to Speaker Bercow's ruling that the PM cannot bring back her meaningful vote on Brexit deal unless the substance of the motion is fundamentally changed. Where there was darkness pic.twitter.com/FlqR5YdB77

— Robert Peston (@Peston) March 18, 2019

EU has almost given up trying to understand what's going on in UK.
Dutch PM Rutte compares Theresa May to Monty Python knight whose limbs get cut off in a duel but insists the fight was a draw. Elsewhere in EU, mood is darker esp with the prospect of a lengthy #Brexit delay 1

— katya adler (@BBCkatyaadler) March 18, 2019

Bank of England backtracks on its doomsday Brexit scenarios Bill Mitchell
Watch the film Labour MPs didn't want you to see Electronic Intifada (Tom H)
France's Great Debate – how it worked openDemocracy
France's Message for Capitalism Is Quite Simple: Adapt or Die Bloomberg
Syraqistan
Big Brother is Watching You Watch
New Mirai Malware Variant Targets Signage TVs and Presentation Systems ZDNet

Education and Science Giant Elsevier Left Users' Passwords Exposed Online Vice

Misguided Spying and the New Zealand Massacre ConsortiumNews (furzy). Key section:

We know thanks to the findings of an inquiry by the State Services Commission last December that as many as a dozen government agencies, including the NZ Police, were too busy squandering their resources spying on NGOs such as Greenpeace NZ; political parties such as the New Zealand Green Party and then-Internet Party aligned Mana Movement, as well as on anti-TPP protesters and activists such as myself.

As if that weren't egregious enough, they were even spying on Christchurch earthquake insurance claimants and historical victims of institutional state child abuse.
How the world votes: 2019 Al Jazeera (resilc)
'Endless Trip to Hell': Israel Jails Hundreds of Palestinian Boys a Year. These Are Their Testimonies Haaretz (guurst)
Imperial Collapse Watch
The Pentagon's Bottomless Money Pit Rolling Stone (resilc)
Trump Transition
GOP moves to rein in president's emergency powers The Hill

Media's Russiagate Hysteria Falling Apart! (plus Trees For the Future) Lee Camp
Ta-Nehisi Coates Is an Optimist Now A conversation about race and 2020. New York Magazine (UserFriendly)
New Wisconsin Poll Shows Increasing Strength for the Left Washington Monthly
Medicare for All
Bernie Sanders Thinks He Can Beat Insurers. He's Wrong. Atlantic. Resilc: "So the author can create a shit obombacare system, that he doesn't use, but anything else is junk."

Warren Buffett says US health care must be revamped or it will be left to the government — which will probably make it worse CNBC. Kevin W: "'Will no one rid us of these meddlesome billionaires?'"
2020
O'Rourke faces sharp backlash from left The Hill

What's Next for Stacey Abrams? New York Magazine. Resilc: "If she runs for president she is truly delusional."

Wastewater – private equity's new black gold in U.S. shale Reuters (resilc)
737 Max
U.S. Grand Jury to Examine How Boeing's 737 Max 8 Jets Are Made Daily Beast
The Financial Bailout in 2008 Was a Trillion-Dollar Mess Rolling Stone (UserFriedly)
NCAA Launches Investigation Into Why It Wasn't Making Millions Off Recent College Admissions Scandal The Onion (Randy K)
Most Amazon Brands Are Duds, Not Disrupters, Study Finds Bloomberg
Uber Used Secret Spyware To Try To Crush Australian Startup GoCatch ABC
SEC Fires Back at Elon Musk Over Unvetted Tesla Tweets Bloomberg
That Didn't Last Long: Cboe Bails on Bitcoin Futures Trading Wolf Richter
How the National Enquirer Got Bezos' Texts: It Paid $200,000 to His Lover's Brother Wall Street Journal
MySpace Loses 12 Years' Worth of Users' Music, Photos in 'Server Migration' Sputnik (Kevin W)
JPMorgan Managing Director Dies Suddenly; Has Links to Other JPM Deaths Pam Martens and Russ Martens
Guillotine Watch
'The Inventor': How Elizabeth Holmes Pulled Off the Scam of the Century Daily Beast (furzy)
Antidote du jour. Lee: "Bison in winter, from the Gardiner Montana Newsletter."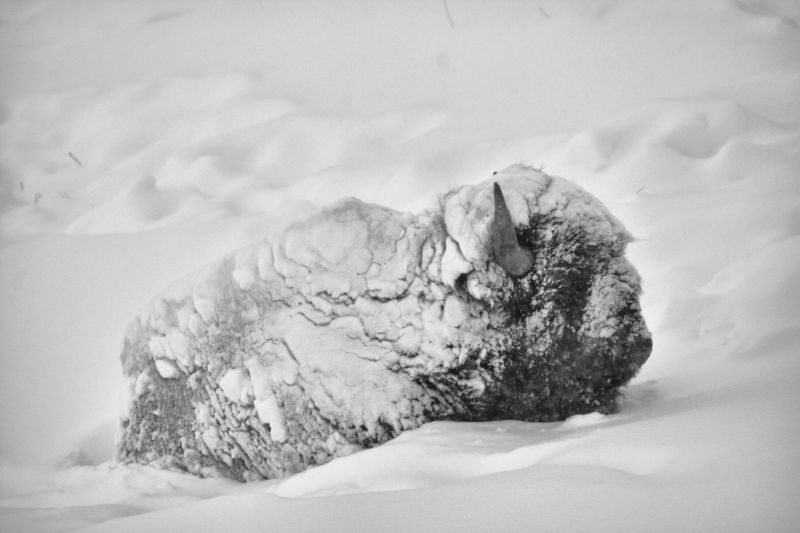 And a bonus (martha r):
The beautiful Owl of Madagascar pic.twitter.com/eguGtlJuOE

— Welcome To Nature (@welcomet0nature) January 19, 2019
See yesterdays Links and Antidote du Jour here.