Today's Chernobyl Current Affairs (UserFriendly). From late 2018. A great piece.
Vintage photographs of Indochina War on display Asia Times (J-LS)
"We Are in Deep Trouble": Carbon Emissions Break Record in Devastating Global Setback Washington Post (David L)
Nearly all Bitcoin trades are fake, apparently MIT Technology Review (David L)
Bill That Would Restore Net Neutrality Moves Forward Despite Telecom's Best Efforts To Kill It Vice
Report: European Parliament Screwed Up Their Chance to Amend Copyright Directive By Voting Wrong Gizmodo (J-LS)
How Google warped the hyperlink Wired
Maybe NC should add a Style feature?
From now on I will only travel by Spanish hearse. (Photos from the International Classic Vehicle Salon in Madrid). pic.twitter.com/aMnpIDaKd8

— Anna Mazzola (@Anna_Mazz) March 26, 2019
Are we close to solving the puzzle of consciousness? BBC (David L)
EBOLA CRISIS: Outbreaks hit 1,000 cases as 600 killed – medical centres ATTACKED Express (J-LS)
The amateur sleuth who searched for a body – and found one BBC. Get a cup of coffee. This is quite the story.
North Korea
Trump Tries To Undo North Korea Sanctions – Gets Sabotaged By His Own Staff Moon of Alabama (Kevin W)
Brexit
What Britain looks like after Brexit Reaction (guurst). Grit your teeth.

Brexit: Petition to revoke Article 50 to be debated next week BBC

The $16m New York penthouse fit for a UK civil servant Guardian (Summer). Seven bedrooms? How will the Government bury the prostitutes in its budget? Entertainment? Negotiation support?
Chagos and the Dark Soul of the British Labour Party Craig Murray (boz). This is a meaty and important piece, and I confess to having only skimmed it due to coming across it well after midnight. I imagine Colonel Smithers will have a lot to say.
Venezuela
Pathological Deceit: The NYT Inverts Reality on Venezuela's Cuban Doctors FAIR (UserFriendly)
Syraqistan
How the Israel Lobby Got its Start Consortiumnews
Big Brother is Watching You Watch
EXCLUSIVE: Ecuador Imprisons US Journalist In Room As Ambassador Tells Assange to 'Shut up' and Accept Spying Gateway Pundit (Chuck L)

Microsoft: Windows 10 devices open to 'full compromise' from Huawei PC driver ZDNet

FTC Tells ISPs To Disclose Exactly What Information They Collect On Users and What It's For TechCrunch
Trump Transition
SCOTUS Hears Oral Argument in Partisan Gerrymandering Cases National Conference of State Legislatures (UserFriendly)
RussiaGate
Russiagate implodes: Aaron Maté buries the Trump-Russia conspiracy theory Greyzone Project, YouTube (pjay)

There's no such country as Russia Sam Kriss (JMM)

Rachel Maddow, the left's powerhouse on cable, won't let the Mueller probe go. Washington Post (J-LS)

Predictable, but worth noting:

Trump campaign fundraising off Mueller summary via text —> pic.twitter.com/iKovlfdx09

— Nick Corasaniti (@NYTnickc) March 24, 2019
Green New Deal
Green New Deal backed by Alexandria Ocasio-Cortez fizzles out in the Senate as Dems accuse GOP of putting on a 'stunt' vote CNBC (Kevin W)

Green New Deal Voted Down by Senate, but Activists Aren't Deterred Real News

Watch every second of this… @AOC is so incredibly spot on. pic.twitter.com/ESP4dC5TTo

— Brian Tyler Cohen (@briantylercohen) March 27, 2019

Omar requests 'accountability' for GOP lawmaker who quoted Hitler on House floor The Hill (UserFriendly)
2020
2020 has its candidate for people who hate politicians Washington Post (UserFriendly)

Mike Gravel rates Democratic Party opponents YouTube. UserFriendly: "Brilliant from 2008!!!!!"

Obama Warns Democrats About Costs of Left-Wing Policies: Report SplinterNews (UserFriendly)
Rockland County Declares Measles State of Emergency, Bans Unvaccinated Minors From Public Spaces NBC (furzy, J-LS)
Top Chicago prosecutor taking heat for dropping charges against 'Empire' actor Jussie Smollett NBC (J-LS)
Puerto Rico faces food-stamp crisis as Trump privately vents about federal aid to Hurricane Maria-battered island Washington Post (Kevin W)
British Airways accidentally sent a plane to Scotland instead of Germany — and it turns out flights getting lost is more common than you think The Insider (Kevin W)
BA flight lands in Edinburgh instead of Düsseldorf by mistake BBC (guurst)
Southwest Boeing 737 Max makes emergency landing at Orlando airport Associated Press
Boeing 737 Simulator Tests Show Pilots Had Just Seconds to Override Sensor Error Sputnik. Kevin W: "Still reminds me of this: https://www.youtube.com/watch?v=N1fVL4AQEW8."
UPS Is Using Drones To Transport Medical Supplies Between Hospitals CNBC
Class Warfare
The Homeless 8-Year-Old Chess Champion and Other Horrific 'Uplifting' Stories FAIR (UserFriendly). Today's must read.

The eviction crisis is starting to look a lot like the subprime mortgage crisis MarketWatch. Ugly.

The Southern Poverty Law Center Is Everything That's Wrong With Liberalism Current Affairs (UserFriendly)

McDonald's will reportedly no longer lobby against minimum wage hikes CNBC

Hatuey's Ashes: Lenin was not a 'Leninist': Critical Comments on Democratic Centralism Huatuey's Ashes (UserFriendly)

Companies cannot afford to ignore older workers Financial Times (David L)

How the Church Left Depoliticizes DSA Branches Benjamin Studebaker (UserFriendly). Depressing. They don't want to get what the first women partner in M&A on Wall Street said at a Radcliffe meeting on work/life balance, where the panelists were discussing things like maternity leave: "Nothing will change until women own the means of production."
Antidote du jour. Eddie M: "My dad amongst the Razorbacks in Cabela's Arkiefornia store."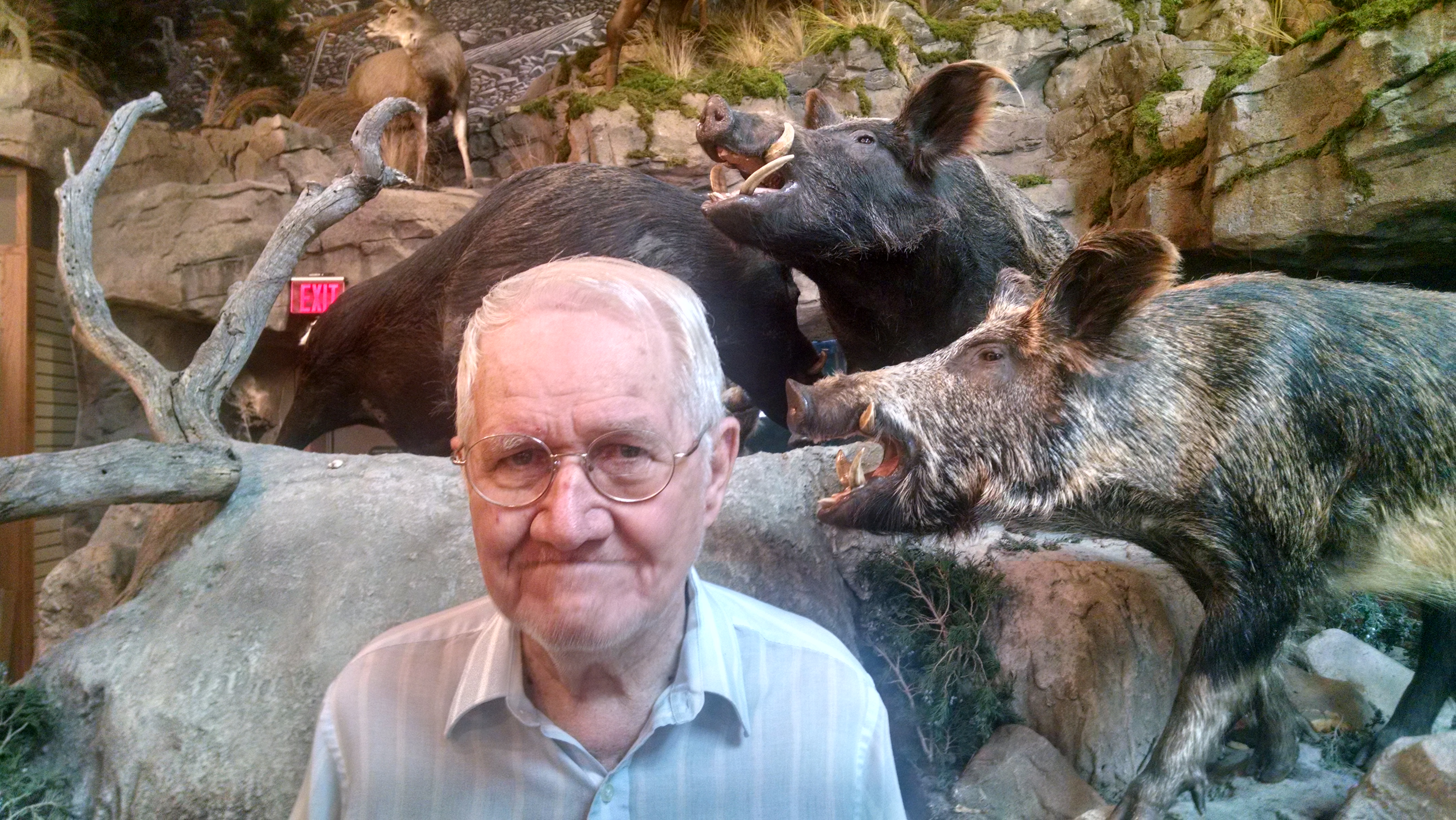 And a bonus (guurst):
Happiness in the snow pic.twitter.com/7mdYfikmbP

— Welcome To Nature (@welcomet0nature) March 23, 2019
See yesterday's Links and Antidote du Jour here.