Dogs demonstrate the existence of an epileptic seizure odour in humans Scientific Reports. n = 5.
The Green New Deal and the case against incremental climate policy Vox (LD).
Seven Midwestern Superfund Sites Have Dealt With Flooding Since the Bomb Cyclone, But EPA Says Everything's Fine Gizmodo
The fragility of the Mozambican state in the face of climate change Africa is a Country
News you can use:
'The Houses of Parliament' is an anagram of 'loonies far up the Thames'. pic.twitter.com/vVXC2UIh3G

— Haggard Hawks ?? (@HaggardHawks) March 27, 2019
Brexit
Explainer: Everything you need to know ahead of the latest Brexit vote – and why it's different to the others Independent (Ireland). Also:

Tomorrow, when MPs vote on the Withdrawal Agreement alone, they are in fact also voting for the political declaration. That is because Article 184 of the Withdrawal Agreement, in line with Article 50 TEU, incorporates it by reference. pic.twitter.com/n3GvtAdiWV

— Jessica Simor QC (@JMPSimor) March 28, 2019

Readers?

Brexit delay could last FIVE YEARS if May's deal fails, MPs are warned: PM fights to last minute to win over 50 Tory rebels on day Britain was meant to leave the EU – amid No 10 threats that an election looms if she loses vote Daily Mail

THE SUN SAYS MPs must not betray Britain today by setting aside their politics and backing Theresa May's Brexit deal The Sun

'BLINDFOLD BREXIT!' Labour REFUSES to vote for May's EU Withdrawal Deal – 'No way out!' Express

'Brexit is aggressive and dangerously nostalgic. The UK is in for a brutal chastening' Irish Times

U.K. Consumers, Businesses Downbeat as Brexit Turmoil Mounts Bloomberg
Devon's largest ever fatberg successfully removed Sky News. So, optimism!
Syraqistan
Trump administration approves secret nuclear power work for Saudi Arabia CNBC

The 'Day After' In Syria Finally Came. But What Comes Next? Defense One

Oil and Water Harpers (DG).
North Korea
S. Korean leader to meet with Trump in US on nuke diplomacy AP

A tale of daring, violence and intrigue from a North Korea embassy. FT
China
Huawei sales cross US$100 billion mark in 2018 as smartphones overtake flat network gear business South China Morning Post

Censorship pays: Chinese Communist Party newspaper expands lucrative online scrubbing business Japan Times

Full-Boar Onslaught: Nearly 1000 wild boar complaints in 2018, up 26 percent from 2017 Coconuts Hong Kong
Malaysia to begin delayed graft trial of former PM Najib next week Reuters
India
India's strike on Balakot: a very precise miss? The Strategist

The Daily Fix: Supreme Court must heed Election Commission's warning about electoral bonds The Scroll (J-LS).

Leaving the Kutch Grasslands, in Search of Grass The Wire (J-LS).
Venezuela
IMF enhancing efforts in Latin America OMFIF
Trump Transition
Pelosi and McConnell Are Inching Us Closer to Nuclear War Truthdig

McConnell moves toward 'nuclear option' for confirmation of Trump nominees Roll Call. Too bad the Norms Fairy's magic wand prevents liberal Democrats from exercising power when they hold office.

FAA defends its reliance on aircraft makers to certify jets AP. "Acting FAA Administrator Daniel Elwell said [that] the agency would need 10,000 more employees and an additional $1.8 billion a year to do all the work now done by designated employees of the companies it regulates." So good jobs at good wages for a trivial sum, plus saving a national champion's bacon. What's not to like?

Trump administration doubles down on opposition to Puerto Rico funding, drawing criticism NBC
RussiaGate
I Warned Early On Russiagate Would Help Trump. Now You Can See Why Michael Tracey, Fortune

Why were liberals so desperate to believe that Mueller would save democracy? WaPo. "The plot line into which Democrats cast Mueller's investigation came right out of a legal procedural. The star of this show was supposed to have been an upright lawman, who — with his impeccable credentials as an investigator, a prosecutor and a Republican to boot — would prove Trump's villainy and deliver him to justice."

The Real Trump-Russia Quid Pro Quo Max Frankel, NYT. "True to the campaign minuet, despite great resistance in Congress, President Trump has watered down the sanctions and otherwise appeased Russian interests, even at the expense of America's allies. Call it the art of the deal." Leaving aside the accuracy of Frankl's claim, we just went through three years of 24/7 yammering about treason for an internal policy disagreement in the foreign policy establishment? Really?

Moscow shouldn't misjudge the Mueller moment David Ignatius, WaPo. Intelligence community spokeshole issues stern warning.
International Relations Theory Doesn't Understand Culture Foreign Policy
Health Care
Judge strikes down association health plan rule as ACA runaround Modern Healthcare
Gunz
Panic buttons for mass shootings go on sale in the US Guardian
Imperial Collapse Watch
Is this the end of the American century? Adam Tooze, LRB

This New Generation of Weapons Could Mean More Covert Airstrikes Around the World NYT. One of the most stressful aspects of the Western Front in World War I was that, at any moment, you could be killed instantly and without warning by a shell falling from the sky, even if you were nowhere near the front lines. Now the United States has extended this principle to the entire world.
Guillotine Watch
New York Sues Sackler Family Members and Drug Distributors NYT
Goals and Rewards Redraw the Brain's Map of the World Quanta
Political change can feel elusive, until the dam bursts FT. First slowly, then all at once
Antidote du jour (via):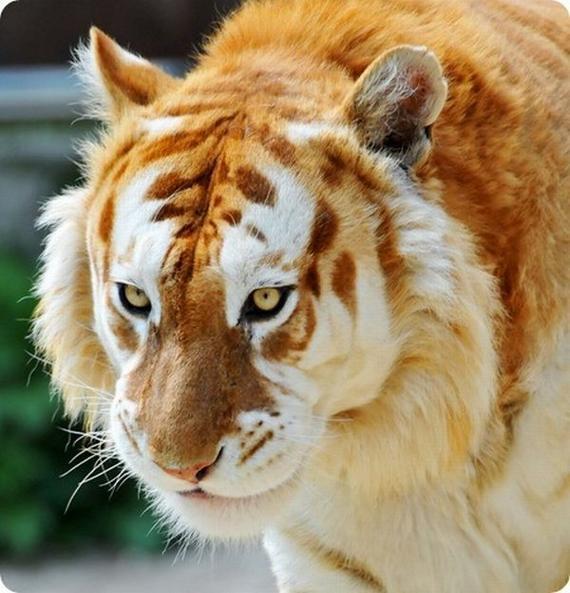 Bonus antidote:
Today I learned that Tigers cannot purr. To show happiness, tigers squint or close their eyes. This is because losing vision lowers defense, so tigers only purposefully do so when they feel comfortable and safe pic.twitter.com/EBEP1iw8jn

— Icarus⛅ (@Peacharu_) March 21, 2019
See yesterday's Links and Antidote du Jour here.