By Lambert Strether of Corrente.
Patient readers, I am finishing up a round-up of on the arrest of Julian Assange, and so will throw out some conversation starters in the Politics section, then return later and finish up. –lambert UPDATE All done!
Politics
"But what is government itself, but the greatest of all reflections on human nature?" –James Madison, Federalist 51
"They had one weapon left and both knew it: treachery." –Frank Herbert, Dune
2020
Biden (D): "Joe Biden May Be Less Electable Than He Looks" [New York Magazine]. "[Data for Progress] designed a survey to test whether Biden's advantage over Trump is sturdy enough to survive negative attacks." In other words, they did a meta-push poll. Results: "After hearing all of the negative statements, one in eight of Biden's initial backers switched their preference to either Trump, someone else, or staying at home. As a result, Trump opened up a 39.4 to 34.2 percent lead (or 53.5 to 46.5 percent, among that subset of voters who were willing to pick between the two major party candidates). Notably, Biden's greatest liability in this survey was his support for bankruptcy reforms that aided credit companies at the expense of distressed consumers — an aspect of his record that has not yet featured prominently in mass media." • It will be interesing to see who picks this up and runs with it.

Buttigieg (D) (1): "Poll: Buttigieg busts out in Iowa" [Politico]. "The Monmouth University poll shows Biden, who hasn't officially entered the race, is the first choice of roughly a quarter of likely caucusgoers, 27 percent. He's followed by Sen. Bernie Sanders (I-Vt.) with 16 percent and Buttigieg, the mayor of South Bend, Ind., with 9 percent. That places Buttigieg marginally ahead of a handful of candidates who entered the race with more established profiles: Sens. Kamala Harris (D-Calif.) and Elizabeth Warren (D-Mass.) are at 7 percent, former Rep. Beto O'Rourke (D-Texas) is at 6 percent, Sen. Amy Klobuchar (D-Minn.) is at 4 percent and Sen. Cory Booker (D-N.J.) is at 3 percent." • One poll, 570 days is a long time in politics, yadda yadda yadda.

Buttigieg (D)(2):

A 2017 event with Mayor Pete previews what his attack line against Bernie Sanders may be. "Angry liberals don't win hearts and minds….I didn't win I didn't get 80% of the vote by being angry." pic.twitter.com/PseXOWoUjk

— Zaid Jilani (@ZaidJilani) April 11, 2019

Anger is the big taboo, isn't it? Buttigieg really was vat-grown to appeal to centrists, wasn't he?

Sanders (D) (1): "Sanders campaign organizes nearly 4,000 parties for April 27" [Politico]. "Sen. Bernie Sanders' army of volunteers has signed up to host about 3,900 organizing parties for his presidential bid, his campaign told POLITICO. The figure demonstrates the strength of Sanders' volunteer operation, which includes a reported 1 million people who have agreed to rally support for his second attempt at the White House. The Sanders team is planning to provide its volunteers with specific tools to begin helping him. In 2016, his staffers trained volunteers to orchestrate their own phone-banking and texting efforts, resulting in 80,000 events, 85 million phone calls and 10 million peer-to-peer texts, according to his staff. The strategy, known as 'distributed organizing,' was also utilized by O'Rourke in his unsuccessful Senate bid in 2018." • Not the same as AOC's tool, though, which allows workplace and venue contacts….

Sanders (D) (2): Wonderfully clarifying:

ThinkProgress, the propaganda arm of Neera Tanden's Center for American Progress, is now openly attacking the Democratic Party's presidential front runner. Guess the Saudis and the Waltons are getting their money's worth.@thinkprogress @neeratanden @amprog pic.twitter.com/GDyUaQfX3E

— dsa otherkin caucus⌚ (@QueenInYeIIow) April 11, 2019

Sanders (3):

"I was OK with Barack Obama getting $65M book advance, but Bernie Sanders got $1M? This system is clearly very broken!"

— ? Clark Feels The Bern (@Clarknt67) April 11, 2019

Swalwell (D):

I am running for President of the United States of America.

I see you. I hear you. I'm for you. I AM you. pic.twitter.com/qRcrBvtdAD

— Eric Swalwell (@ericswalwell) April 9, 2019

N-o-o-o-o-o….

UPDATE Warren (D): "Senator Warren joins striking Stop & Shop workers" [Boston Globe (chuck roast)]. "Warren was stepping into one of the largest labor disputes in recent years. Thousands of supermarket workers walked off the job Thursday afternoon, forcing the chain to temporarily close some stores. Some customers refused to cross picket lines. Warren was asked by reporters what message she wanted to send to the owners of the supermarket chain, Netherlands-based Ahold Delhaize. 'Be fair,' said Warren, who is seeking the Democratic presidential nomination." • Good to see a Democrat candidate join Sanders supporting unions. Remember when Obama promised to put on his "comfortable shoes" and picket? Good times.

Yang (D): "Beam him to the White House" [Carroll Times-Herald]. "In a phone interview today with The Carroll (Iowa) Times Herald, Yang said his campaign is working with a hologram company and could debut the technology — possibly in Iowa — as early as June. 'We are exploring rolling a truck out that would enable someone to see a hologram of me that is three-dimensional give my stump speech,' Yang said as he traveled between campaign events in New Hampshire. 'And, also, if I were in a studio, which we could set up very easily, I could beam in and take questions live.' The hologram appearances would allow Yang to see questioners and interact with people in real time, he said." • Also, the hologram could appear to stand on counter-tops, yet not violate local heatlh codes.

CA: "Bernie Sanders vs. Kamala Harris: These Dems are plotting sweeping Super Tuesday strategies" [McClatchy]. "Kamala Harris's top aides are privately meeting with local Democratic leaders from Alabama to Virginia. Bernie Sanders's team is lining up interviews with potential senior staffers in California and Texas. And Cory Booker is cultivating relationships with officials across the South. While early voting states get a lot of attention, many of the most formidable candidates in the 2020 presidential field are preparing for what comes after that — Super Tuesday, when voters in at least 12 other states are set to cast ballots in the Democratic primary. Super Tuesday 2020 falls on March 3, but early voting will start as early as Feb. 3 in California — the same day as the Iowa Caucuses." • Shows what a mess early voting is!

IA: "How to survive and thrive in Iowa — words of wisdom from former staffers" [Roll Call]. • Interviews with the Gephardt team — the ones who took down Howard Dean and, ultimately, brought us John Kerry and Bush's second term. So, a distinguished crew.

ME: "Manchin says he supports Collins reelection" [The Hill]. "Collins is 'a dear friend,' Manchin said. 'I would go up and campaign for her … For America to lose someone like Susan Collins would be an absolute shame. I feel that strongly about this lady.' Smiling, Manchin asked, 'Do you think my party would be happy?'" • He's not even a real Democrat! Oh, wait….

ME: "Susan Rice Will Not Run Against Susan Collins For Maine Senate Seat In 2020" [HuffPo]. Rice: ""In the course of weighing it all, I've decided with my family that the timing really isn't right for us. I don't rule out running for office in the future. In Maine or beyond." • How ya gonna keep on down on the farm, after they've seen DC.

"DNC launches hyper-local 2020 effort to shadow Trump on the trail" [NBC]. "Responding to criticism that Democrats were too focused on Trump's temperament and personal attributes during Hillary Clinton's 2016 presidential campaign, the party's main organizing arm says it's making a major expansion of its opposition research team that will be 'hyper-focused' on the impact of Trump's policies on local communities…. Those include promises made to welders and pipefitters in Virginia Beach and Newtown, Pennsylvania, construction workers around Tampa, Florida and seniors struggling with high drug prices in Reno, Nevada…. The Democrats' database includes every single Trump rally in 2016, material that will be used to create digital and television ads of promises he made to local communities from Lansing, Michigan to Tallahassee, Florida." • As far as "responding to criticism," it will be interesting to see if the Democrats have poisoned their own well.

"How Democratic Party insiders could make a comeback at the 2020 convention" [Yahoo News]. "[Elaine Kamarck, an at-large DNC member who is one of the party's foremost rules experts] argued that if the primary result was not conclusive, the public would welcome the superdelegates' role. 'There's a source of legitimacy to say, look, the voters didn't decide. And if the voters didn't decide, you can't rerun 50 elections,' Kamarck told Yahoo News. "The natural people to decide are the leadership of the party, and that would be the superdelegates. I think there's a legitimacy that people would be willing to accord it.'" • I'd welcome the clarity, indeed yes.

"'Here come the Marines': Democrats running veterans to flip red congressional districts" [McClatchy]. "Scott Cooper, a 2020 Democratic candidate in North Carolina's 2nd Congressional District, is a retired Marine, 'We've divided ourselves so much by political ideology. The military is a unique place. No one asks what party you're from, who your parents are, what god you pray to, who you choose to love,' Cooper said. 'The best thing that came of that was I was required to work toward a common purpose with people I didn't like. There is no option in the military. I'm not saying veterans are somehow the savior of the country. But to bridge those divides and reach across the aisle, those are the kind of people we need in our Congress today.'" • So, bipartisanship through militarism…
RussiaGate
"FBI Man's Testimony Points to Wrongdoing Well Beyond Spying" [RealClearInvestigations] (transcript). "More important, [assistant director of the FBI's Counterintelligence Division Edward William Priestap's] testimony contains extensive indications of wrongdoing, including that the FBI and DoJ targeted Trump and did so with information it made no effort to verify. It paints a portrait of the Obama-era bureau as one that was unconcerned with political interference in investigations and was willing to enlist the help of close foreign allies to bring down its target. And, perhaps presaging a defense to Barr's claim that American officials had spied on the Trump campaign, it showcases the euphemisms that can be used to disguise 'spying.'" • I'm not master of the detail on any of this, but readers who have been following this story more closely may find the detail helpful. Especially Priestap's [redacted] trips to London.

"FISA's License to Hop" [The Tablet]. From 2018, still germane. An explanation of the "two-hop" rule, which is in essence two degrees of separation, and the effect of the Carter Page FISA warrant: "What this means in practice is that, under a single warrant, anyone Page had a text or phone call with in the Trump campaign during the brief months of his association with it in 2016, was fair game, as a direct connection, all the way through the end of the last warrant-extension period on Page in October 2017. The second-hop connections of those initial contacts—meaning everyone that those people had contact with—are also fair game. In other words, it's likely that . The entirety of their correspondence is therefore also covered by the initial warrant, regardless of whether or not they ever met or corresponded with Carter Page, or whether that correspondence referred to him in any way, directly or indirectly… Given the two-hop rule, we don't know the extent to which [Trump] and his team were actually under surveillance. But we can guess. And for the health of our republic, we should probably find out."

"The flimsy case for Russia's role in Sanders to Trump crossover vote" [Carl Beijer]. "The Washington Post has just published an article about 'the Russian effort to target Sanders supporters – and help elect Trump'. Once you wade through about 1500 words of background, however, the substance is quite thin: the Post asked two researchers to '[examine] English-language tweets identified as coming from Russia'. What did they find? 9000 tweets that used the word 'Bernie,' and 'thousands of other tweets' that were allegedly 'designed to appeal to his backers'. That's it. The article doesn't even indicate whether this was an exhaustive survey or whether they were just looking at a sample group, which means that we have no way of knowing the scale of the campaign. Taken at face value, however, these numbers are absolutely trivial. To say that they won Trump a single state, you would have to argue, for example, that three out of every five "Bernie" tweets flipped a Clinton voter. To say that they won him Michigan, Wisconsin, and Pennsylvania, you would have to argue that each "Bernie" tweet flipped Trump more than four votes." • 9000 tweets. Really?
Health Care
"'We've done a lot more than you would think': How the health-insurance industry is working to pull Democrats away from Medicare-for-all" [WaPo], "'You have a new majority with a lot of new members, so it's a whole new pool of to get in and talk to,' said Robert G. Siggins, a senior policy adviser at the lobbying firm Alston & Bird who previously served as the chief of staff to a House Democrat. Siggins has lobbied on behalf of several private health-care companies. 'You're really trying to get a sense of where they're coming from, and provide information.'"

"Bernie Sanders's plan to blow up the filibuster and pass Medicare-for-all, explained" [Vox]. Sanders: "I would remind everyone that the budget reconciliation process, with 51 votes, has been used time and time again to pass major pieces of legislation and that under our Constitution and the rules of the Senate, it is the vice president who determines what is and is not permissible under budget reconciliation. I can tell you that a vice president in a Bernie Sanders administration will determine that Medicare for All can pass through the Senate under reconciliation and is not in violation of the rules." • A good explainer.
Realignment and Legitimacy
"Vetting Democrats Is Not 'Eating Our Own'" [Connie Schulz]. "This column began as a repeated refrain on my public Facebook page. Every time I post a story offering the slightest scrutiny of a Democratic candidate, accusations of 'eating our own' swarm like fruit flies to a putrefied peach. We are vetting candidates, not consuming them." • Columnist, married to Sherrod Brown.

I'm a little dubious that "white Christian nationalists" are not a small-ish subset of "white Christians," but that aside, this is an interesting thread:

frankly, after two years of this admin and thousands and thousands of 'working class angry white men' essays, i think this more than anything out there is the reason 45 stays popular. white christian nationalists have been praying/organizing around this for decades. https://t.co/ck0MRJFaii

— RustBelt Rebel (@RustBeltRebel) April 12, 2019

The feminist "choice" movement is the second 10%-oriented failure I can think of, the first being the environmentalist movement. Gay rights did not fail, and I can't help but think that "coming out" was the tactic that made the difference. As RustBeltRebel says: ""the movement' happens in the church pews and in the movie theaters and in schools and play groups and local radio and welfare and unemployment offices and on the line and grocery co-ops and as i've said a hundred times–talking to the kid with the earbuds in at family table."

"Inside the International Socialist Organization's Dissolution After a Rape Cover-Up" [Medium]. "Since volunteer organizations are not courts of law and cannot deprive people of property or liberty, evidentiary standards used to guide disciplinary decisions must different (preponderance of evidence versus innocent until proven guilty beyond a reasonable doubt). The punishments a volunteer organization can mete out — censure, suspension, expulsion — are far less devastating to an individual than jail time or fines and there should be far less reluctance to resort to punitive measures when interpersonal conflicts arise." • Lots of detail of an organizational implosion, which I'm eliding in favor of one possible lesson to be learned.

DSA (1): "Here's What Happens at a Local DSA Chapter Meeting, or: Despite National Stereotypes, Cleveland's Democratic Socialists are Organized and Mobilized" [Cleveland Scene]. "The meeting is run in accordance with Robert's Rules of Order. Items are discussed in an orderly fashion, motions are made, seconded and voted on via hand-raising. The agenda itself includes an outline of how the meeting is run and how discussions work. The chair explains these practices to the attendees, in case anyone in the audience isn't yet a member or isn't familiar with the practices…. I look around. No one is on their phone. They're engaged in conversation with the people around them. They're leaning in, listening to each other and ensuring that no single person dominates the discussion. When this portion ends, the group collectively discusses the ideas, with some facilitation by the co-chair of the subcommittee…. In short, it was exactly what an organized, agenda-driven meeting of like-minded individuals would be expected to look like. Whether DSA is an organization worthy of supporting on a substantive level, I'm not here to say, but I can assure you that its meetings are structured and engaging and its members, despite the national headlines and the local safety concerns, are warm and kind."

DSA (2):

Our 4th #GreenNewDeal Principle is "Decommodify survival."

We all have a right to living wages, healthcare, childcare, housing, food, water, energy, public transit, a healthy environment, and other necessities to live our best lives.#TheFutureIsAPublicGood pic.twitter.com/cGjLVD3tJ4

— DSA Ecosocialists??⚡️ (@DSA_Enviro) April 11, 2019

"Decommodify survival." Not sure how that will focus group…
Stats Watch
Retail: "Amazon says it will soon accept cash at cashless stores" [Associated Press]. "Amazon, facing backlash from critics who say cashless stores discriminate against the poor, will soon accept cash at all its stores. The online shopping giant has more than 30 stores that don't accept cash, including its book shops and Amazon Go convenience stores. Amazon confirmed it is working to accept cash, but wouldn't say when that would happen. ritics say cashless stores discriminate against those that don't have credit cards or bank accounts." • Some confirmation!
The Bezzle: "Uber unveils IPO with warning it may never make profit" [Irish Times]. "The S-1 filing underscores Uber's rapid growth in the last three years but also how a string of public scandals and increased competition from rivals have weighed on its plans to attract and retain riders. The disclosure also highlighted how far Uber remains from turning a profit, with the company cautioning it expects operating expenses to "increase significantly in the foreseeable future" and it "may not achieve profitability." • Oh.
The Biosphere
"GOP Tiptoes Toward Climate Plans as Ocasio-Cortez Turns Up Heat" [Bloomberg]. "'The debate over the Green New Deal has demonstrated there is a growing appetite to address climate change,' said Christopher Guith, acting president of the Chamber of Commerce's Global Energy Institute. But what's needed is a better approach that harnesses 'America's energy advantage and continued environmental progress without threatening economic growth,' he said. The institute released polling results Thursday that Guith said prove the overwhelming majority of Americans support an 'energy agenda that drives innovation, lowers emissions and fosters economic growth.' According to a chamber-commissioned telephone survey of 1,000 likely voters nationwide, 73 percent support a 'cleaner, stronger' approach to energy that uses more American energy supplies and continues environmental progress." • I'm sure this approach was taken with tobacco, at some point. "Cleaner, stronger, but still with that great, smooth taste!"
"After a $14-Billion Upgrade, New Orleans' Levees Are Sinking" [Scientific American]. "The $14 billion network of levees and floodwalls that was built to protect greater New Orleans after Hurricane Katrina was a seemingly invincible bulwark against flooding. But now, 11 months after the Army Corps of Engineers completed one of the largest public works projects in world history, the agency says the system will stop providing adequate protection in as little as four years because of rising sea levels and shrinking levees.
"Division of labor and brain evolution in insect societies: Neurobiology of extreme specialization in the turtle ant Cephalotes varians" [PLOS One]. "Strongly polyphenic social insects provide excellent models to examine the neurobiological basis of division of labor. Turtle ants, Cephalotes varians, have distinct minor worker, soldier, and reproductive (gyne/queen) morphologies associated with their behavioral profiles: small-bodied task-generalist minors lack the phragmotic shield-shaped heads of soldiers, which are specialized to block and guard the nest entrance." • Maybe that's how things will be on Mars, after all the mutations!
"Letter from U.S. Scientists Opposing Repeal of the Clean Water Rule" [American Rivers]. "The Environmental Protection Agency and U.S. Army Corps of Engineers have proposed a revised definition of Waters of the United States that excludes many of the streams, wetlands and adjacent waters that directly affect the physical, chemical and biological conditions of the nation's primary jurisdictional waters, eliminating Clean Water Act protections for more than 18% of streams and 51% of wetlands nationwide without scientific justification." • If you're a scientist, you can sign the petition (though I've never seen a field labeled "Post-nominal credentials" before!)
The 420
More like this, please:
Yesterday, my decision to dismiss misdemeanor marijuana possession cases was reported on. I believe it is time for prosecutors to purposely decarcerate & to use our prosecutorial discretion to provide restorative justice to our communities. I will remain a fighter for reform. pic.twitter.com/VFJ0Yp2XWW

— Stephanie Morales (@AttyStepMorales) April 12, 2019
Health Care
"Bernie Sanders on the role of insurance companies under 'Medicare for All'" [CBS]. "But when asked if his proposal is considered socialism, Sanders, a self-proclaimed Democratic socialist, denied it. 'No. Actually it is not. It's similar to what the Canadians have,' he said." • It's better. Canadians don't have dental. More:
"Under Medicare for All, we cover all basic health care needs, so they're not going to be there to do that. I suppose if you want to make yourself look a bit more beautiful, you want to work on that nose, your ears. They can do that," he said.

O'Keefe asked.

Sanders said.
Awesome!
"Health care CEO pay tops $1 billion in 2018 so far" [Axios]. "$1.1 billion is basically a rounding error within the $3.7 trillion U.S. health care system. But it's also $157 million more than what the Centers for Disease Control and Prevention spent in 2018 on chronic disease prevention."
"Take it from an economist, Medicare for All is the most sensible way to fix health care" [Gerald Friedman, USA Today]. "There is an instinct among political pundits to confuse caution for practicality — an assumption that those who advocate for incremental change are being reasonable, while those pushing for bold reforms aren't…. Time to get real. As an economist who has spent decades studying our health care system, I can tell you that Medicare for All advocates are the only ones who are being reasonable, because theirs is the only plan that will control health care costs while finally achieving universal coverage. The problem with incremental plans, whether they are public options, buy-ins to Medicare or Medicaid, or pumping more money into subsidies in the Affordable Care Act's individual marketplace, is that they preserve the private health insurance system weighing down our health care. This may be why pundits and centrist politicians view those plans as 'reasonable,' but it means that they are leaving the main reason for our system's dysfunction in place: the multipayer, for-profit financing model."
"Offering Health Check-Ups in Barbershops Could Transform Health Care for Black Men in America" [Pacific Standard]. " Black men, because of both logistical barriers and mistrust, are often cut off from health-care systems—but as he was thinking about haircuts one day, [Dr. Joseph Ravenell, an associate professor in the Departments of Population Health and Medicine at New York University's School of Medicine] says, 'a lightbulb went off.' Barbers, he thought, as trusted confidants and community leaders, could become a powerful bloc to promote health in black communities…. For three years, Ravenell worked with 17 barbershops around Dallas to measure thousands of blood pressures and encourage healthy habits. The results were striking: In barbershops where barbers measured blood pressure, the number of men in each shop who achieved their target blood pressures increased by an average of 20 percent."
"Harvard-Affiliated Doctors and Single-Payer Healthcare Go Way Back" [Harvard Crimson]. "The connections between PNHP and Harvard go back decades. At the time of PNHP's formation in 1986, according to its members, Harvard provided an optimal home for the fledgling organization that was advocating for a then-radical proposal. For one, Massachusetts was in the midst of its own fight over single-payer healthcare. A group of seniors called the Gray Panthers was seeking to place a referendum on the ballot calling upon Massachusetts congresspeople to support national health insurance. PNHP was formed in part to prop up the seniors' efforts, Himmelstein says." • Cool! The Gray Panthers have a place in history!
Another in the continuing series of health care rants. Thread:
Okay, time for a Healthcare rant. My company is changing providers come 5/1/19 and my premiums are about the same. Cool, no problem. Until I need to find if one of my current providers is covered….

— ???????? ⭐️ (@GaronKae) April 2, 2019
You see so many of these threads. And they're all stupid and horrible.
Class Warfare
"Journal Club: Brain scans and behavior suggest oxytocin can change perceptions of fairness" [PNAS]. "Previous studies suggested oxytocin could have different effects on the prosocials and the individualists. It did, with selective impacts on the individualistic group. They began to prefer outcomes benefitting other people, based on their choices made in the scenarios in the fMRI. The scans confirmed amplified activity in their amygdalas. Oxytocin's effects on naturally prosocial participants were not as straightforward. 'The most exciting aspect of this new finding is that oxytocin seems to selectively enhance prosocial behavior in people with individualistic social reference points by influencing this reference point,' says Yale neuroscientist Steve Chang. "And that this change is reflected in brain activations.'" • Hmm.
News of the Wired
"She went to the hospital for an infection. Doctors found four bees living in her eye, eating her tears." [Press-Herald]. "Craving salt, the bees had been feeding off He's tears, the doctor said at a news conference last week, later describing the odd medical diagnosis as a 'world first.' The insects had made a new home inside the woman's eyelid — that is, until they were all successfully removed alive." • After Tomb Sweeping Day…
"Aging and the prevalence of 'ironic' action errors under avoidant instruction" [PLOS One]. "Our study is the first to investigate whether older adults are more prone than younger adults to making 'ironic' motor errors (i.e., actions they have been instructed not to perform), or over-compensatory motor errors (e.g., moving more to the right when instructed not to move to the left)…. Surprisingly, however, older adults outperformed younger adults on the avoidant instruction task, producing fewer ironic and over-compensatory errors, and they performed similarly to the younger adults under cognitive load. Age-related decrements on the Simon but not the avoidant instruction task suggests that the two different types of motor tasks involve different subtypes of inhibition which likely recruit independent cognitive processes and neural circuitry in older age. It is speculated that the ." • I said "Get offa my lawn!"
It rhymes:
Computer scientist Katie Bouman and her awesome stack of hard drives for #EHTblackhole image data ? — reminds me of Margaret Hamilton and her Apollo Guidance Computer source code. ??‍? pic.twitter.com/MgOXiDCAKi

— Flora Graham (@floragraham) April 10, 2019
* * *
Readers, feel free to contact me at lambert [UNDERSCORE] strether [DOT] corrente [AT] yahoo [DOT] com, with (a) links, and even better (b) sources I should curate regularly, (c) how to send me a check if you are allergic to PayPal, and (d) to find out how to send me images of plants. Vegetables are fine! Fungi are deemed to be honorary plants! If you want your handle to appear as a credit, please place it at the start of your mail in parentheses: (thus). Otherwise, I will anonymize by using your initials. See the previous Water Cooler (with plant) here. Today's plant (via):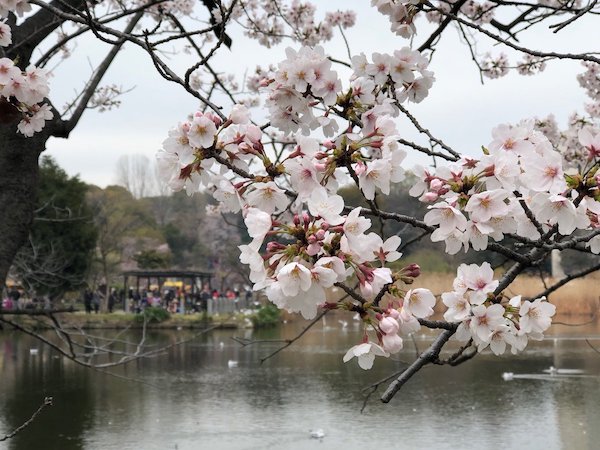 * * *
Readers: Water Cooler is a standalone entity not covered by the annual NC fundraiser. So do feel free to make a contribution today or any day. Here is why: Regular positive feedback both makes me feel good and lets me know I'm on the right track with coverage. When I get no donations for five or ten days I get worried. More tangibly, a constant trickle of small donations helps me with expenses, and I factor in that trickle when setting fundraising goals. So if you see something you especially appreciate, do feel free to click this donate button:
Here is the screen that will appear, which I have helpfully annotated. Because it's new and improved, I'll leave it up for a few days: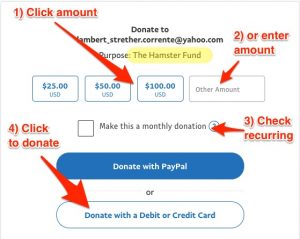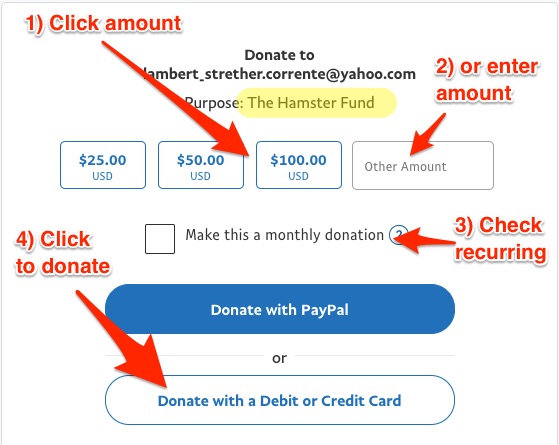 If you hate PayPal, you can email me at lambert [UNDERSCORE] strether [DOT] corrente [AT] yahoo [DOT] com, and I will give you directions on how to send a check. Thank you!