Very much looking forward to our Boston meetup on Thursday! As always, we'll have much to discuss! Join the discussion with like-minded people and have a drink and a nosh if you are so inclined.
We are gathering at 49 Social, the same spot as in 2017. We have reserved the upstairs, which gave us lots of room and the opportunity to mingle.
Details:
Time
5:00 PM to 8:00 PM (based on past experience, we'll almost certainly go later)
Thursday April 25, 2019
Location
49 Social
49 Temple Place
Boston, MA 02111
617-338-9600
https://www.49socialboston.com/
As you can see below, 49 Social is near stops for the Red, Orange and Green lines.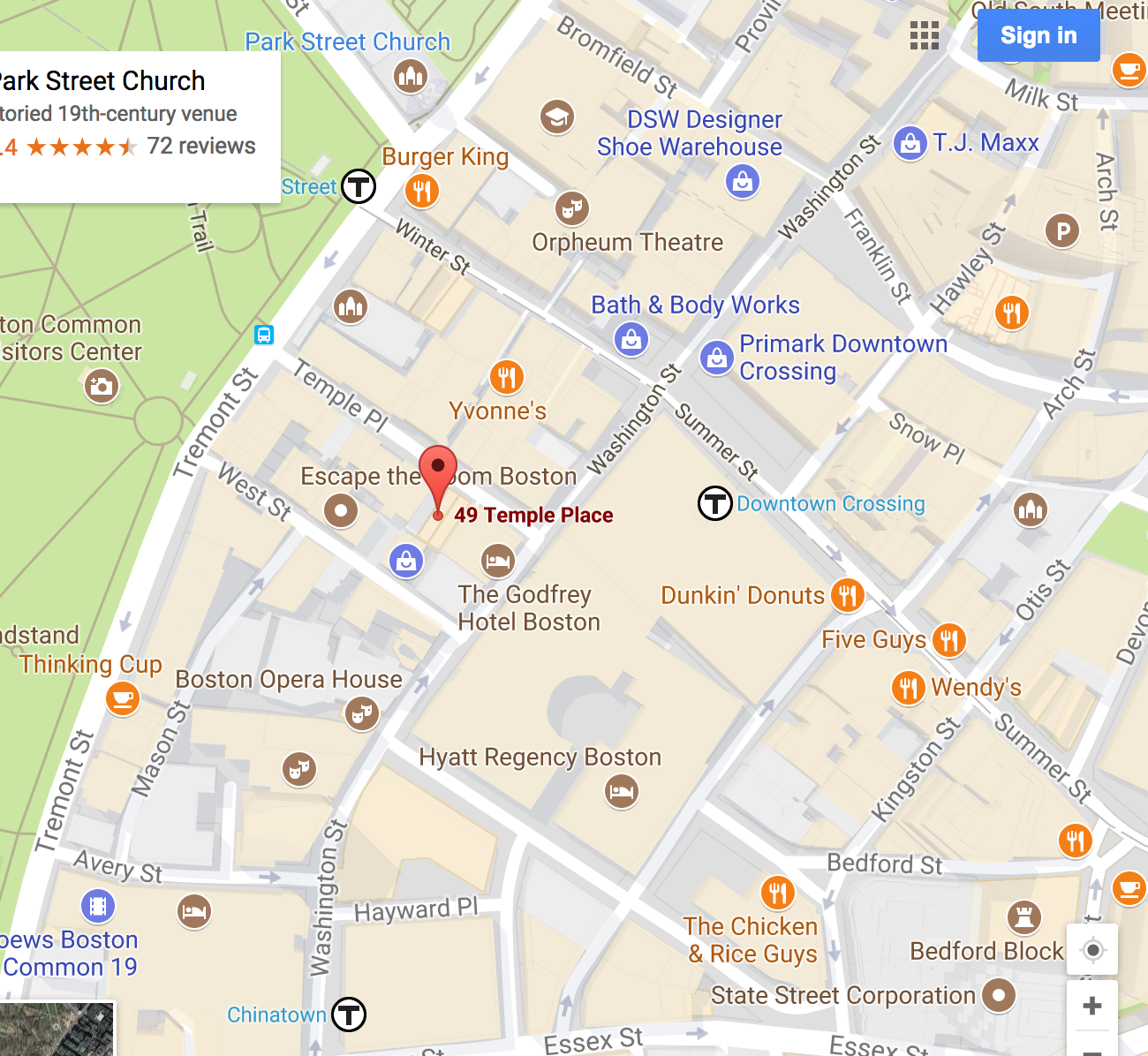 I am coming in on the 1:59 PM Delta shuttle (flight 5889)1 which gets in before 3:30 PM, so I should have time to spare. Hope to see you soon!
I hate to have to make this comment, but some local meetup organizers have been treated in an inconsiderate manner by cerain participants. This isn't on. The organizers spend a lot of time trying to find venues and the choices are limited if you aren't willing to make $1000+ commitments which translate into over $50 a person before tips and taxes. So you need to be polite to the people who are putting in a lot of unpaid time on your behalf.
_____
1 Yes, I know flying is bad, but I am mobility impaired these days, and Penn Station is a hostile environment if you have trouble walking.