Looking forward to lively conversations with readers soon! Hope you can join us if any of the next set of meetups is in your area. Past participants tell us they have enjoyed these sessions for the opportunity to chat with like-minded people.
The dates for all meetups are confirmed. Local readers are still working on venue suggestions for Milwaukee and Minneapolis. The existing Minneapolis group is on the case; for Milwaukee, suggestions are welcome. Decent access (car and public transportation) is important, along with ability to reserve of commandeer a section of the venue and decent noise level. Irish pubs have worked well. Food is a plus but not required.
The DC, Boston, and Milwaukee meetups will start at 5:00 and run to at least 8:00 PM. Minneapolis may start a bit earlier based on the recommendation of the organizers.
Reader Brian M made arrangements at what I am pretty sure is the Marriott at 775 12th Street NW,; I'll issue reminders with maps. Please note if you saw this post before 9:40 AM on April 4, I had an address for a different Marriott. The earlier address was incorrect. The current address is the correct one.
Matt Stoller will join us in DC, so I hope you can make it!
In Boston, we are meeting at 49 Social, the same spot as in 2017. We have reserved the upstairs, which gave us lots of room and the opportunity to mingle.
Details:
Time
5:00 PM to 8:00 PM (based on past experience, we'll almost certainly go later)
Thursday April 25, 2019
Location
49 Social
49 Temple Place
Boston, MA 02111
617-338-9600
https://www.49social.com/
As you can see below, 49 Social is near stops for the Red, Orange and Green lines.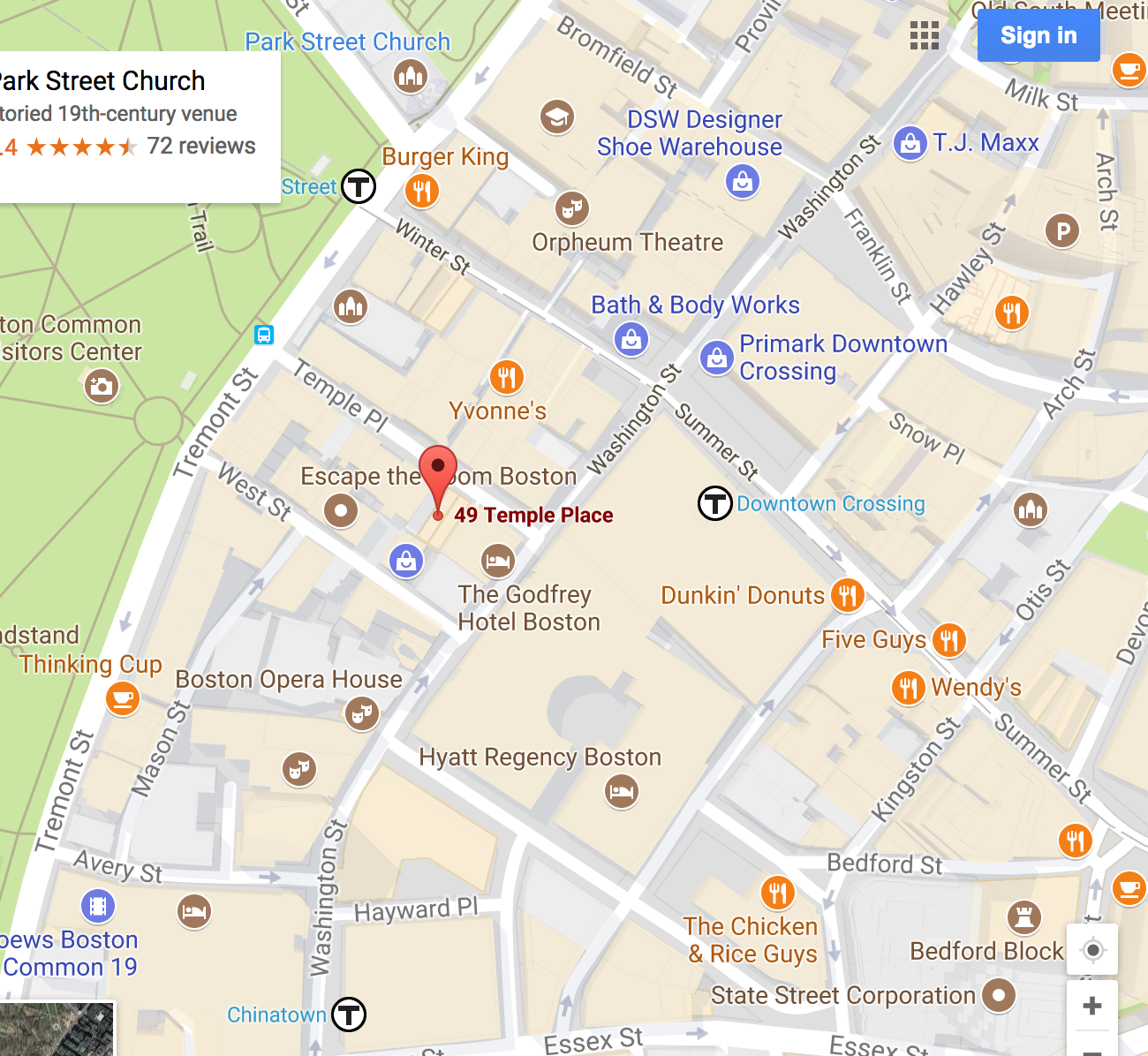 See you soon!