Join Dr. Michael Hudson, New Testament Scholar Dr. Aliou Niang, and Rev. Dr. Liz Theoharis, Biblical Scholar and co-chair of the Poor People's Campaign for panel discussion on Michael Hudson's book, And Forgive Them Their Debts, at The People's Forum, 320 West 37th Street, New York, NY, from 6-9pm on April 15, 2019. From the announcement:
Debt plays a central role in upholding the economic and social order of the day. In the US, mounting debt and the crippling financialization of our lives is taken as fact. Our political leaders see no real problem and offer no serious solution. This was not always the case. Throughout antiquity, widespread debt-cancellation was understood as a moral and practical necessity. In a significant new book, And Forgive Them Their Debts, economist Michael Hudson traces the biblical demand against debt and the long history of economic jubilees. Counter to dominant history and theology, Hudson reveals how the Bible itself is concerned most with the moral failure of economic systems, rather than personal sin.
* * *
Rapidly declining remarkability of temperature anomalies may obscure public perception of climate change PNAS. "The reference point for normal conditions appears to be based on weather experienced between 2 and 8 y ago." Perhaps that's why "global warming" was such an ineffective frame.
Corporate America is failing to invest Gillian Tett, FT
Uber's IPO filing can't decide whether it loves or hates Travis Kalanick, and it's pretty awkward Business Insider
Uber IPO prospectus shows ride-hailing revenues stalled FT. Well, maybe, for the investors, destroying public transportation is enough.
Stay Away From Teslas Eschaton
French officials call Project Gutenberg archive, 15 million ebooks, Grateful Dead recordings and Prelinger Archive "terrorism," demands removal from Internet Archive Boing Boing
HSBC Sexual Harassment Case Shows Banks' Struggles in MeToo Era Bloomberg
Brexit
Brexit delay avoids 'terrible outcome' – Lagarde Sky News

Brussels Bets a Delay Until Halloween Will Spook Britons into Staying Foreign Policy

The view of a disinterested observer:

Narrator in October: They wasted the time.https://t.co/dLpCdOxfDC

— Larry the Cat (@Number10cat) April 11, 2019

Amid Brexit Chaos, Theresa May's Conservative Party Implodes Der Spiegel

Theresa May rejects call for her resignation from Tory Brexiteers Irish Times

Conservative Brexiteer says his colleagues are 'out of control' and holding UK to ransom Business Insider

Emergency £4 billion plans for No Deal Brexit SCRAPPED by Government The Sun

The Brexit delay is a huge moment for those wanting a Final Say referendum – here's how to avoid wasting it Hugo Dixon, Independent
Swiss court orders historic referendum re-run BBC
Syraqistan
Netanyahu reigns supreme, and the left is crushed Middle East Eye

Israel stops BDS-founder Omar Barghouti from boarding flight to U.S. Jerusalem Post

First privately funded moon lander crash-lands National Geographic. Israel's Beresheet lander.
Venezuela
US Threatens Venezuela at UNSC as IMF Freezes Funds Venezuelanalysis
Anxiety Grows Among Brazil Businessmen Over Delayed Economic Rebound Bloomberg
North Korea
The Plan to Resurrect the North Korea Nuclear Talks Defense One
By land, air, sea or elephant: 1 billion people across India, Indonesia and Australia prepare to vote by any means South China Morning Post
India
India polls 2019: Are Narendra Modi's rivals any match for him? Asian Correspondent
China?
China local governments flood market with $179bn in bonds FT

China's "16+1" Is Dead? Long Live the "17+1." The Diplomat (MF) vs. How China Blew Its Chance in Eastern Europe Foreign Policy

EU and China sign a Mandate of Trade Heaven Pepe Escobar, Asia Times
Malaysia's East Coast Rail Link back on track after government signs $14.5b deal with China Straits Times
Cambodia electricity shortage cripples small businesses Deutsche Welle
New Cold War
The Threat of Nuclear War Is Still With Us WSJ

The Demise of the INF: Implications for Russia-China Relations (PDF) RAND Corporation

Mutual lack of critical introspection Irrussianality
Trump Transition
How To Create A Crisis Current Affairs

Ask the author: "Mr. Everything" – Joan Biskupic on Chief Justice John Roberts SCOTUSblog

Saruman the White selected to oversee implementation of Army-Palantir contract Duffel Blog
Assange Arrest
I'll have a round-up on this topic in the very near future, so I've added the bare minimum of links here. –lambert

Julian Assange arrested in London CNN

Ecuador arrests Ola Bini, Swedish software developer said to be tied to Julian Assange, trying to 'flee country' South China Morning Post

Traditional journalists may abandon WikiLeaks' Assange at their own peril Margaret Sullivan, WaPo

The mystery of Julian Assange's cat: Where will it go? What does it know? WaPo
2020
So What If Bernie Sanders Is a Millionaire? New York Magazine

Republicans already ran a campaign blasting Democrats as socialists. It didn't work. Politico. So let's give the liberal Democrats a shot!
The farm industry is pushing for tighter right-to-farm laws across the country New Food Economy.
Class Warfare
Amazon Caves to Pressure Over 'Discrimination and Elitism' at Cashless Stores Footwear News
NASA Twins Study results show how a year in space affects an astronaut's DNA LA Times (DK).
The space race is dominated by new contenders Economist. From 2018, but interesting charts.
Tolkien's guide to contemporary politics Unherd
Video: Defying Gravity LRB. Adam Tooze on the exercise of American power. Starts off with lateral thinking on Geithner, a "truly Napoleonic figure," but broadens out (!). Grab a cup of coffee:
For Davos Man, "the new clarity in Washington is profoundly corrosive and upsetting."
Antidote du jour (via):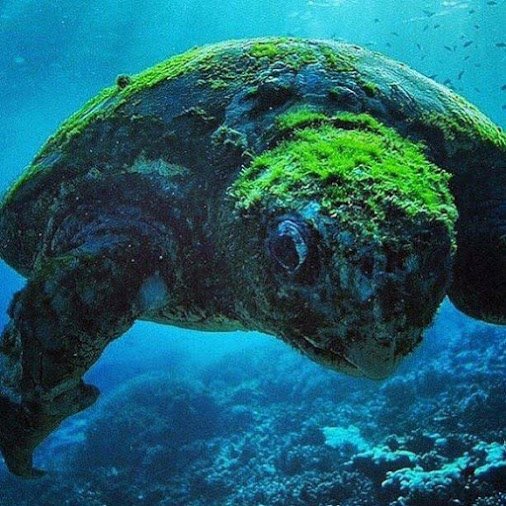 Sad:
Maafaru Airport pic.twitter.com/SprjDEDbj5

— adam nasym (@naibuthuthu) April 9, 2019
See yesterday's Links and Antidote du Jour here