Join Dr. Michael Hudson, New Testament Scholar Dr. Aliou Niang, and Rev. Dr. Liz Theoharis, Biblical Scholar and co-chair of the Poor People's Campaign for panel discussion on Michael Hudson's book, And Forgive Them Their Debts, at The People's Forum, 320 West 37th Street, New York, NY, from 6-9pm on April 15, 2019. From the announcement:
Debt plays a central role in upholding the economic and social order of the day. In the US, mounting debt and the crippling financialization of our lives is taken as fact. Our political leaders see no real problem and offer no serious solution. This was not always the case. Throughout antiquity, widespread debt-cancellation was understood as a moral and practical necessity. In a significant new book, And Forgive Them Their Debts, economist Michael Hudson traces the biblical demand against debt and the long history of economic jubilees. Counter to dominant history and theology, Hudson reveals how the Bible itself is concerned most with the moral failure of economic systems, rather than personal sin.
* * *
Kakapo chicks still hatching
New Zealand Geographic
Finance ministers say global growth will 'firm up' FT
Cause for jubilation is very much exaggerated as global markets are sleepwalking in unison toward a cliff's edge. Here's why South China Morning Post
Uber's Big I.P.O. Filing Is Hiding Some Massive Red Flags Vanity Fair
Impact of high debt levels on least developed countries 'cannot be overstated', says UN UN News
The Hidden Horror of Hudson Yards Is How It Was Financed City Lab
Stratolaunch Flies World's Largest Plane for the First Time Space.com
Pepsi Plans to Project a Giant Ad in the Night Sky Using Cubesats Futurism (DK). No.
Assange
Brexit
Exclusive: Candidate In Farage's Brexit Party Is Profiting From EU Exit Uncertainty Huffo. Because of course they are.

The British Parliament in the Age of Brexit Der Spiegel
Jeremy Corbyn: the man versus the movement FT
Filling a gap: the clandestine gang fixing Rome illegally Guardian (JBird).
"More Than One Million Pains": Sexual Violence Against Men and Boys on the Central Mediterranean Route to Italy (PDF) The Women's Refugee Commission
China?
US willing to face 'repercussions' from China on trade — Mnuchin FT

China says it respects EU laws and standards as 16+1 becomes 17+1 with new member Greece South China Morning Post

Broken Bones, Broken Home: The Life of a Child Con Artist Sixth Tone
India
The Election Fix: What have India's politicians promised to do about the water crisis? Scroll.in

India still awaits the good times Le Monde Diplomatique
Venezuela
Venezuela's military, despite U.S. expectations, has not turned on Maduro WaPo. We can't even invade a country in "our own backyard." Thanks to swivel-eyed, mustachio-ed loon John Bolton for bringing clarity to the situation.

Former Venezuelan general with 'treasure trove' of intelligence arrested for drug trafficking Reuters. Hmm.
Sudan coup: Military leader vows to 'uproot regime' BBC
New Cold War
Court Russians and Soviet Emigres Yasha Levine, Influence Ops
Trump Transition
White House eyes nuclear weapons expert to lead challenge to climate science Science
Cars Are Weird Current Affairs
Democrats in Disarray
Nancy Pelosi appears to condemn both Ilhan Omar's 9/11 comment and Trump's video attack, enraging Democratic activists Business Insider. I feel for Pelosi, I really do. On the one hand, Ilhan is a "rising star" and above all photogenic for the diversity happy snaps, plus "listen to black women" yadda yadda yadda. On the other, in their 2018 ballot choices, liberal Democrats shifted their party's center of gravity toward personnel from a military/intelligence establishment whose raison d'etre, for the last 18 years or so, has been blowing faraway away brown people to pink mist. Here, Pelosi tries to paper over this contradiction, but the paper is tissue-thin:

The memory of 9/11 is sacred ground, and any discussion of it must be done with reverence. The President shouldn't use the painful images of 9/11 for a political attack.

— Nancy Pelosi (@SpeakerPelosi) April 13, 2019

Of course, "memories" aren't "ground," the technical term here being reification, a transformation neatly signaled/concealed with "sacred."

Bernie Sanders pushes back at critics of his new wealth: 'I didn't know it was a crime to write a good book' CNN. When I buy a book, and I buy a lot of books, I expect to pay the author.
Police State Watch
Neoliberal Epidemics
Suicidal Attempts and Ideation Among Children and Adolescents in US Emergency Departments, 2007-2015 JAMA. "This analysis of a large, nationwide sample demonstrated that ED visits for SA/SI doubled among youth between 2007 and 2015."
Guillotine Watch
Lori Loughlin Felt She Did What Any Mother Would Do, Report Says HuffPo. Speaking of Cersie Lannister…

UCLA knew of a cash-for-admissions deal, years before the scandal Los Angeles Times
Class Warfare
Immigration and the Economic Status of African-American Men Economica. From 2010, still germane.

Hollywood writers begin firing their agents over fee dispute CNN

Your Student Loan Servicer Will Call You Back in a Year. Sorry. NYT. Sounds like HAMP.
Mathematicians Discover the Perfect Way to Multiply Quanta. Be fruitful?
In Bubbles, She Sees a Mathematical Universe NYT
Antidote du jour (PM):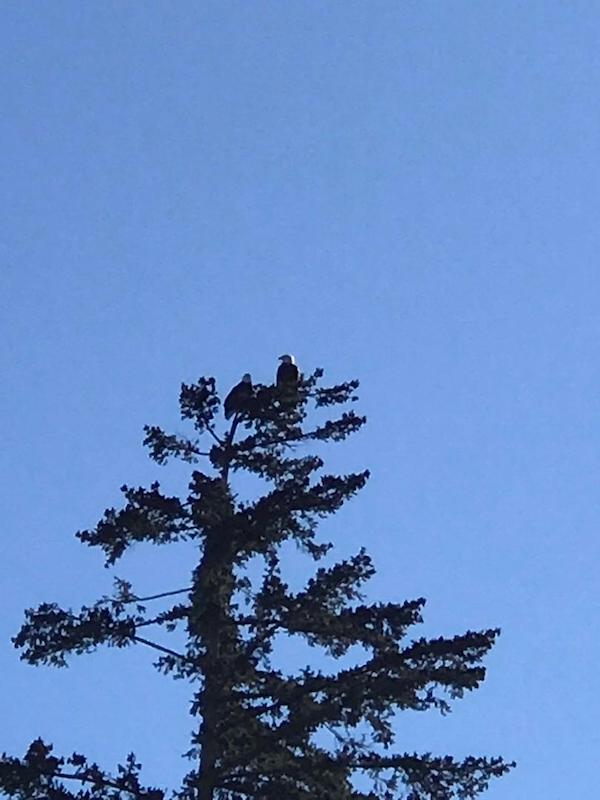 Bonus antidote:
This is why you you should hold off cutting dandelions…the bees can't get enough of the things!
?#bees #Dandelion #spring pic.twitter.com/ExewXxWQq1

— Apidae Honey (Paul Horton) (@ApidaeHoney) April 11, 2019
See yesterday's Links and Antidote du Jour here.