The Mind Behind Early American Protectionism American Conservative
Capitalism's Great Reckoning Project Syndicate.
The Lost Art of Deadline Writing The Atlantic
Indonesian Companies Fined for 2015 Climate Disaster Have Not Paid, Group Says Climate Liability News
Antarctica: Thousands of emperor penguin chicks wiped out BBC
How to reduce digital distractions: advice from medieval monks Aeon
International slow-walking — and threatened cuts to aid from the Trump administration — could exacerbate a burgeoning ebola outbreak in the Congo. Foreign Policy in Focus
When No News Isn't Good News: What the Decline of Newspapers Means for Government Governing
Pendulum is swinging towards creeping restrictions across AfricaThe Convesation
Waste Watch
How China's ban on plastic waste imports became an 'earthquake' that threw recycling efforts into turmoil SCMP
Charlotte Talks: 'I'm Scared For My Future.' Local Teens Push For Action On Climate Change WFAE (martha r)
Green New Deal
No Silver Bullets Jacobin
Why seaweed is strangling Mexican tourism, and how science could help MIT Technology Review
2020
Bernie Sanders Made a Lot of Money — and He Wants It Taxed TruthOut
Tesla Reports Loss, as Elon Musk Talks of Raising Capital WSJ
Class Warfare
Measles Cases Reaching Highest Number In Decades, New Research Finds CBS Philly
737 Max
Five things we still don't know about the Boeing 737 Max crisis WaPo
Abysmal Conditions for Refugees in the Greek Islands Der Spiegel
Big Brother IS Watching You Watch
Facebook expects up to $5B FTC fine Politico

Will Netflix eventually monetize its user data? The Conversation

How Big Tech's cozy relationship with Ireland threatens data privacy around the world  Politico
Health Care
Opinion: Why do Americans pay more for drugs? Marketwatch
Assange
Assange's Imprisonment Reveals Even More Corruption Than WikiLeaks Did Caitlin Johnstone
Russiagate
Russiagate was journalist QAnon (Part 1) Substack. Matt Taibbi
China
Why doubts about China's Belt and Road Initiative persist among its neighbours SCMP. Third of a four part series; Lambert ran the first segment yesterday.
India
In India's democracy, Muslims feel increasingly marginalised Al Jazeera

Election Commission Accused of Violating MCC for Delaying Action on Modi The Wire
Syraqistan
What Revolutionaries in the Middle East Have Learned Since the Arab Spring Counterpunch
Trump Transition
PEPE ESCOBAR: War on Iran & Calling America's Bluff Consortium News Pepe Escobar

End Of Sanction Waivers For Iran's Oil Will Hurt Trump's Voter Support Moon of Alabama

A new study says Trump's tariffs aren't hurting Europe much and could have a bigger impact on the US Business Insider
Antidote du Jour (via):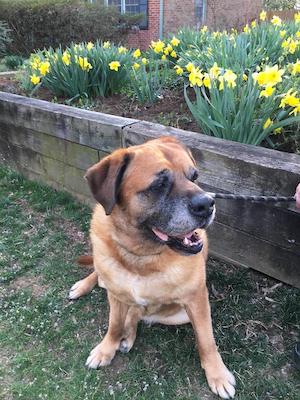 See yesterday's Links and Antidote du Jour here