Dead fish wash up near $6.3 million passageway designed to protect them. Why didn't it work? Sacramento Bee. Looks like we can't build tunnels on the West Coast either.
Permaculture brings prosperity to Ethiopia's rural areas France24
Plight of the Platypus bioGraphic
Rewilding complex ecosystems Science. "We suggest that rewilding efforts should target trophic complexity, natural disturbances, and dispersal as interacting processes that can improve ecosystem resilience and maintain biodiversity." Important.
Mark Carney: Resolving the climate paradox (PDF) Bank of International Settlements. From 2016, still well worth a read.
Activists ensure climate change is centre stage Editorial Board, FT
World Economic Outlook, April 2019 Growth Slowdown, Precarious Recovery (PDF) International Monetary Fund
U.S. economy feels like the 1990s, but with more inequality, less readiness for a downturn WaPo
Bankers: the only sure-fire winners from the IPO boom FT
Brexit
London's Unsold Homes Under Construction Increase to Record Bloomberg
Sturgeon wants Scottish independence referendum by 2021 BBC
Spain's populists are set to change the country's politics for good Spectator
Spain elections: WhatsApp suspends left-wing party Podemos's communication channel days before vote Independent. TOS violation which, apparently, Bolsonaro was able to avoid. A make-good?
Shareholders rebuke Bayer bosses over Monsanto-linked stock rout Reuters
North Korea
U.S. Citizens Who Raided North Korea's Embassy In Spain Are "Dissidents"? Moon of Alabama (KW).
Time to bury the hatchet Jakarta Post
China
Belt and Road Project Strengthens the Role of China Valdai Discussion Club
Venezuela
US slaps sanctions on Venezuela's foreign minister, judge Al Jazeera

Heterodox and Orthodox Economics in Venezuela: A Conversation with Luis Salas (Part I) Venezuelanalysis
RussiaGate
Assange's Imprisonment Arguably Reveals Even More Corruption Than WikiLeaks Did Caitlin Johnstone, Consortium News
Trump Transition
Big Brother Is Watching You Watch
'Digital privacy does not really exist': A Q&A on data privacy around the world Politico

No need for passports as Heathrow goes hi‑tech The Times

Vein-pattern recognition is the latest technology driving China's AI, robotics revolution South China Morning Post
Imperial Collapse Watch
America Isn't as Powerful as It Thinks It Is Stephen Walt, Foreign Policy (Re Silc: "It's why guys in sandals and ak47s always beat us").

Time for Trilateral Coordination on 5G Dennis Blair, Michael Chertoff, and Arthur Coviello, The Diplomat. "When China joined the WTO in 2001, nobody imagined that less than 20 years later, it would be positioned to dominate one the most lucrative emerging technology sectors in the world." What a confession of policy bankruptcy. "Nobody could have predicted."

A misremembered empire Tortoise. The sun set….
Guillotine Watch
A Mystery Solved in the College Admissions Scandal: The Family Who Paid $1.2 Million NYT

Lobbyist's crusade to change Title IX in Missouri stems from his son's expulsion Kansas City Star
Class Warfare
Hedge-Fund Ownership Cost Sears Workers Their Jobs. Now They're Fighting Back. The Nation (UserFriendly).
Toward an Information Operations Kill Chain Bruce Schneier, LawFare. Interesting and important, but surely with broader application than Schneier seems to realize.
What to know about measles in the US as case count breaks record Ars Technica
Antidote du Jour (via):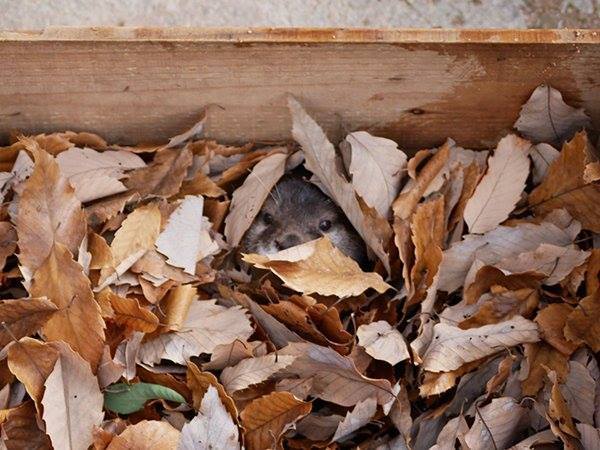 Bonus antidote (MR):
When you think you have seen everything ? pic.twitter.com/tuGHSn8eBv

— NativeAmericanSoul (@Nativeesoul) April 26, 2019
Try that with your robot car!
See yesterday's Links and Antidote du Jour here