What the Scientists Who Photographed the Black Hole Like to Read The Paris Review. Much more here than the headline; well worth a read. Word of the day: Occhiolistic.
Is This a Market Melt-Up? Here Are Some Ways to Tell Bloomberg
How Goldman could get — or escape — a criminal record FT
Searching for Stimulus Capital Ebbs and Flows
What's the deal with the Green New Deal? Monthly Review
New York Archdiocese releases names of 120 clergy accused of sex abuse CNN
REVEALED: California student 'shooter', 19, wrote an anti-Semitic manifesto and claimed he was inspired by the Christchurch mosque massacre before he opened fire at a Passover service, killed one woman and injured three others Daily Mail
How California's faltering high-speed rail project was 'captured' by costly consultants Los Angeles Times
China?
China spends $73 billion on transport infrastructure in March quarter: ministry Reuters

China's Belt and Road Forum ends with more support and US$64 billion in new deals, but is it job done for Beijing? South China Morning Post but Can China do soft power? Poorly organised yet tightly controlled forum raises questions South China Morning Post
The Manufacturer's Dilemma Foreign Policy
Syraqistan
Trump's America, Netanyahu's Israel LRB

Briefing note on the final report of the OPCW Fact-Finding Mission on the alleged chemical attack in Douma in April 2018 Working Group on Syria, Propaganda and Media
Brexit
Labour to decide on Brexit public vote on Tuesday, says Corbyn Guardian

No 10 begs leadership rivals to lay down arms until the PM has secured Commons approval for her Brexit deal Daily Mail

Could Brexit Unite Ireland At Last? The American Conservative
First Minister: Indyref2 most likely before end of 2020 The National
SNP members support new currency as soon as practicable The Herald
Labour wants UK to be first country in the world to declare climate emergency Mirror
NHS data is a public asset. Why does Matt Hancock want to give it away? Open Democracy
Austerity-Battered U.K. 'Retreating Behind a Nuclear Shield' NYT
All to play for as polarized Spain votes after tense campaign Reuters
Venezuela
The making and unmaking of Brazilian democracy Le Monde Diplomatique
Boeing 737
2020
Democrats in Disarray
The Broadway Life of Hillary Clinton The New Yorker
Conservatives want to rewrite the Constitution, and they're dangerously close to doing it Scalawag
Health Care
How financial markets are responding to the Medicare-for-all push The Week
Class Warfare
1 big thing … The new gig: America's hidden economy Axios. Check out "portable benefits" in section #5. Health care should, of course, be from #MedicareForAll, but no, we have to have an individualized "solution" that's insanely complicated and infested with rent-seeking middlemen, because markets.

Google Staffers Share Stories of 'Systemic' Retaliation Bloomberg

The Neighborhood Is Mostly Black. The Home Buyers Are Mostly White. NYT (JB: "In one future, the small, medium, and large cities in the US will look like Copenhagen with a mix of mass transit, bicycles, walking, etc. The suburbs and rural areas will look like something out of a Mad Max movie." With extremely cool, petrol-fueled vehicles!)
How we analyzed California's wildfire evacuation routes AP. With a list of zip codes so you can check if you are in a high-risk zone. This is from a useful AP page, "Destined to Burn," that aggregates California wildfire stories from a number of newsrooms working in collaboration.
Dutch tulip growers beg selfie-taking millennials to stop trampling their flowers CNN
How to reduce digital distractions: advice from medieval monks Aeon
Finders keepers? Police say no way after $30K spills on road AP. No way? Way!
Antidote du Jour (via):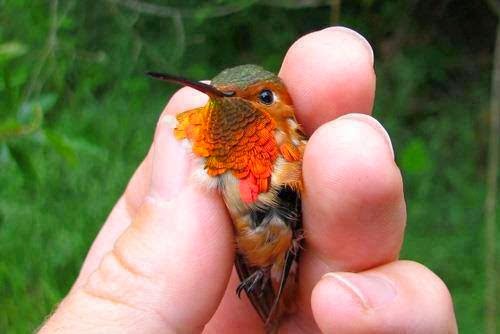 See yesterday's Links and Antidote du Jour here