Hope to see you soon at a meetup in the next month, or in a city near you soon! Readers very much enjoy the lively and informative discussions and good cheer.
Details:
In Boston, we are meeting at 49 Social, the same spot as in 2017. We have reserved the upstairs, which gave us lots of room and the opportunity to mingle.
Details:
Time
5:00 PM to 8:00 PM (based on past experience, we'll almost certainly go later)
Thursday April 25, 2019
Location
49 Social
49 Temple Place
Boston, MA 02111
617-338-9600
https://www.49socialboston.com/
As you can see below, 49 Social is near stops for the Red, Orange and Green lines.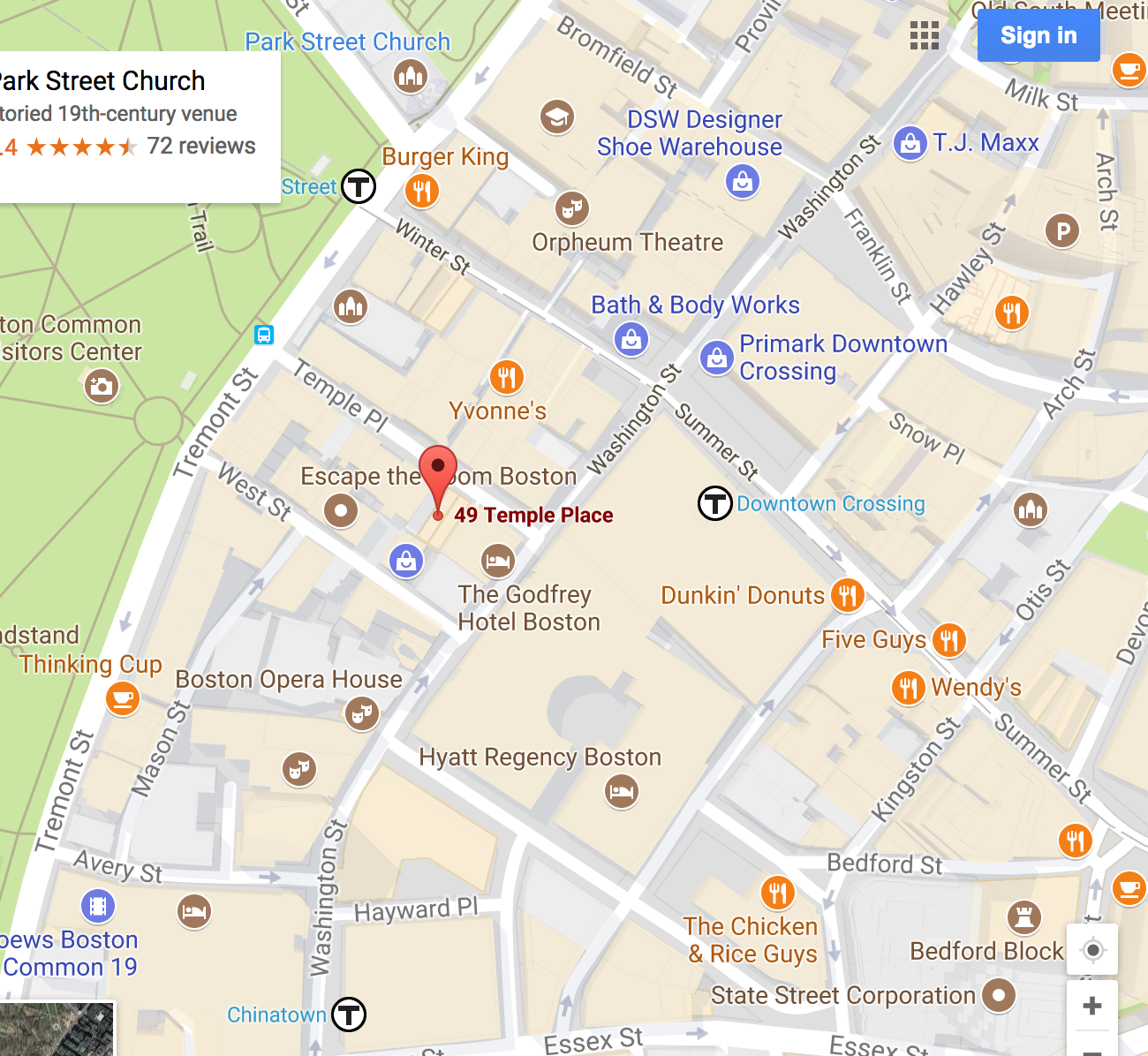 In Minneapolis, reader Chuck L went venue scouting, so give him a big thank you!
Time
4:30 PM to 78:00 PM (we may go later…I'm staying hard by so we could decamp to the lobby bar)
Thursday May 2, 2019
Location
Gray Fox Coffee & Wine
801 S Marquette Ave
Minneapolis, MN 55402
612-886-3770
Map below for those of you who like maps, but organizer Katy VERY MUCH wants attendees to RSVP on her SurveyMonkey form, which also has venue details.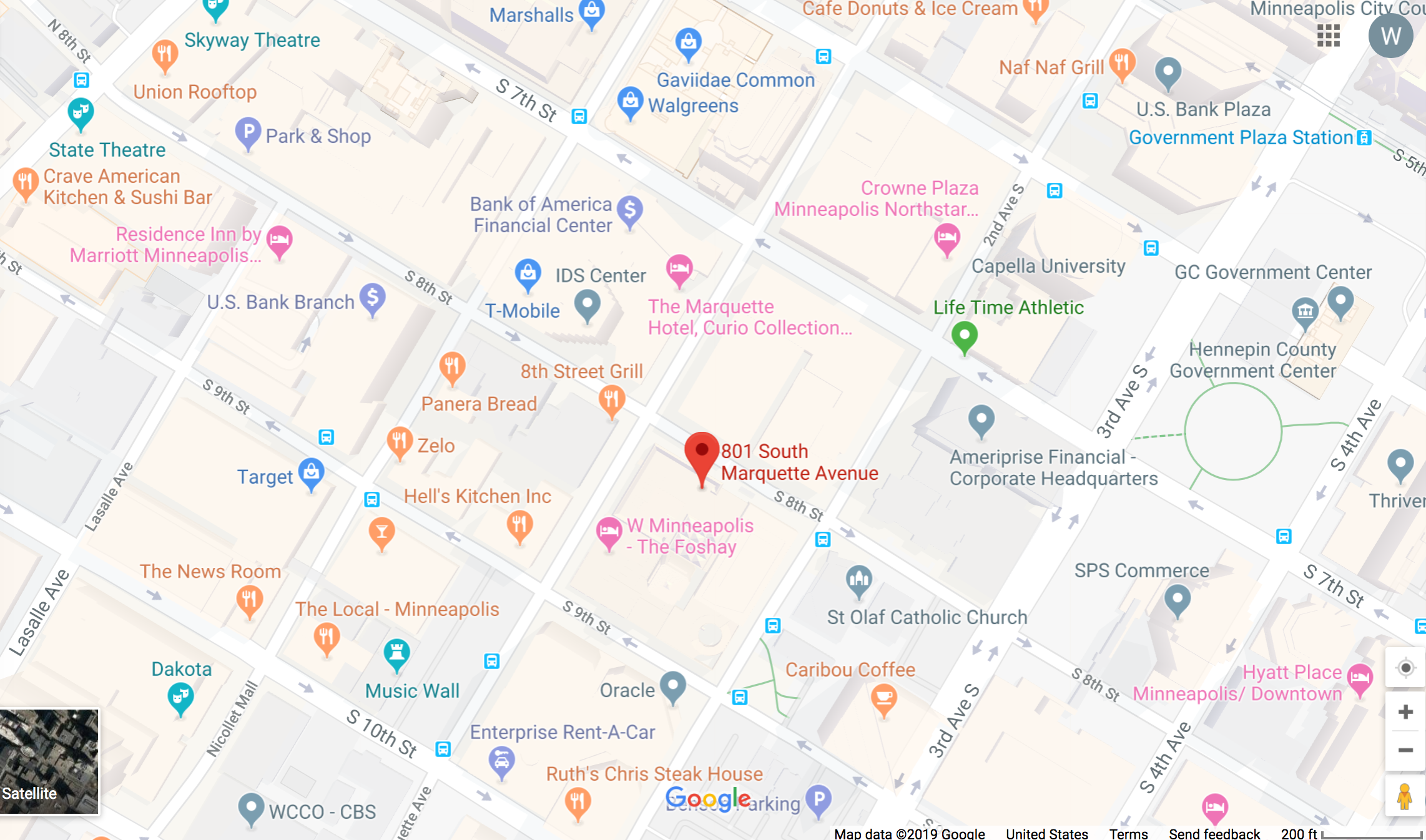 Katy also warns parking in the building is pricey before 5:00 PM, so plan accordingly.
For Milwaukee, our meetup is Wednesday May 1 but we are still up in the air as far as a venue is concerned. Reader JC suggested Water Street Brewery, but the quote I got for booking their side room was a minimum spend that sounded considerably higher than what made sense for us. JC may have been able to work out another arrangement, like booking tables in a section, but he seems not to be getting my e-mail replies to him. So please pipe up in comments!
If Water Street Brewery is a no go, another option is Riverwest Public House, which would reserve an area. However, they have trivia that evening starting at 7PM. They said they sometimes use microphones and there was a risk it would be "annoying".
So please help sort this out! Thanks!