Seagull captured stealing lobster roll; 'This is why we can't have nice things' WCVB (EJ).
One Company Is Making Money From News and It Rhymes With 'Shmoogle' New York Magazine
New York Times Reporters Perpetuate Popular Corporate Governance Myths Francine McKenna, Medium
A Swedish Court Injects Some Sense Craig Murray. Assange.
Adversarial interoperability: reviving an elegant weapon from a more civilized age to slay today's monopolies Boing Boing
After Amazon-Led Tax Rebellion, Seattle's Homeless Aid Stalls Bloomberg
Brexit
Brexit: Jeremy Hunt claims Angela Merkel said EU 'willing to negotiate' with new PM Mirror. Groundhog Day.
Government warned of another Grenfell-type disaster as 60,000 people still living in buildings covered in same flammable material Independent and right on cue Barking fire: residents claim safety fears about flats were downplayed Guardian
The disastrous roll-out of the UK's digital welfare system is harming those most in need EuroNews
Syraqistan
Iran gears up for high-stakes diplomacy amid tension with U.S. AP

Staff Officers Hope for War With Iran to End Bronze Star Drought. Duffel Blog
Venezuela
Angelina Jolie urges international support for Venezuelan children Reuters
Exclusive: Brazil's Top Prosecutors Who Indicted Lula Schemed in Secret Messages to Prevent His Party From Winning 2018 Election The Intercept
India
Pakistan Grapples With Unprecedented HIV Infections in Children WSJ. "'We cannot say for sure what caused it,' said Maryam Yunus, a WHO spokeswoman in Pakistan."
China?
Violence mars end of huge Hong Kong protest against China extradition Agence France Presse. "Small pockets of demonstrators" in the lead, and making headlines. The same reporter's Twitter thread is better:

Hong Kong is going to see another mass demonstration against the local government's controversial plans to allow extraditions to mainland China & organisers expect a big turnout.

Protesters are largely wearing white.

Our @AFP team is on the ground. March starts in 1hr pic.twitter.com/KyQMA3aw1X

— Jerome Taylor (@JeromeTaylor) June 9, 2019

The mainland press:

The ONLY mentioning of Hong Kong's protest in China's media is by the Global Times. In today's editorial, the paper said the protest was organized by local oppositionists working with Western forces. Neither Xinhua nor Caixin, talked about #HongKonghttps://t.co/abeCROeeJK

— Tom Wang (@tomwxj) June 10, 2019

* * *

The End of the World As We Know It Joschka Fischer, Project Syndicate

What to Do About China? Brad DeLong, Project Syndicate

Chinese tech hub Shenzhen becomes key trade war battleground as US strikes at Huawei, its 'dragon's head' South China Morning Post

China's New Trade War Defense Is a Stock Market for Tech Firms Bloomberg

Oaktree Capital sees gold in distressed Chinese debt Nikkei Asian Review

Why you should never start a trade war with an autocracy Economist
'My duty was to stand and be counted': Why I leaked to the ABC Sydney Morning Herald
Dutton defends penalties for journalists Canberra Times
Looks like PM Scott Morrison was sacked as Managing Director of Tourism Australia in 2006 because of fraud and theft Kangaroo Court of Australia
New Cold War
The Real Russian Menace Is Just Hypercapitalism Truthdig

Trump team is adopting a pipeline plan to wean Europe off Russian fuel McClatchy
RussiaGate
Exposé in "The Hill" challenges Mueller, media Matt Taibbi. Taibbi: "Claim that would-be key Russiagate figure Konstantin Kilimnik is a longtime American informant might be a game-changing story – in a country with a real press corps." Solomon's story on Kilimnik's role as an intelligence source for the State Department came out on June 6. The Times, on June 7, mentions Kilminik, but not the substance of Solomon's story.

How to Get Screwed LRB. "The Mueller report has nothing to say about [Carter] Page's trip to Cambridge, because accusations of dirty ops against Trump staffers are not part of its remit. (That investigation is still to come, god help us.)" Indeed.
Trump Transition
How the CIA is Working to Ethically Deploy Artificial Intelligence Defense One

Postal regulator urges 'greater mission clarity' for USPS in upcoming business plan Federal News Network
NRA money flowed to board members amid allegedly lavish spending by top officials and vendors WaPo. I'm shocked.
Special report: Profiting from prison Axios
Boeing 737 MAX
American Airlines delays return of Boeing 737 Max FT

How Boeing's Bean-Counters Courted the 737 MAX Disaster Daily Beast. Not bean-counters. Management! The article is much better than the headline.
Bjorn's Corner: Why Electric Cars work and Airliners don't Leeham News
Guillotine Watch
NASA Says You Can Visit the Space Station for $50 Million a Trip Bloomberg. The next Everest, no doubt with space junk, frozen sh*t, and frozen corpses.
How ballerinas defy the corporeal in a quest for the ethereal Aeon. Pointe work.
Coffee is the secret of health and happiness FT. Damn straight!
Anthony Bourdain Knew There Was Nothing More Political Than Food The Nation
Antidote du Jour (via):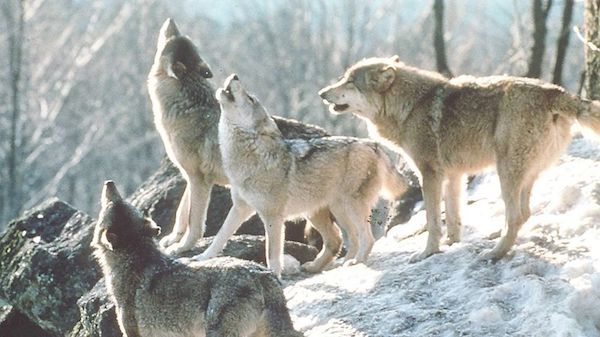 See yesterdays Links and Antidote du Jour here.