Chief of Naval Operations lauds return to tradition of 'false flag' operations Duffelblog
Target's computer systems reportedly went down nationally, prompting long lines and confusion MarketWatch
'Software engineering' was a joke until the mission to the Moon made it the future Fast Company
Hackers behind the world's deadliest code are probing US power firms MIT Technology Review
How to Plan a "Support for the Cuban People" Trip Conde Nast Traveler
From Cuba to Greeneland: Graham Greene's long relationship with the island republic New Statesman
Scots running amok Aeon. Wonder what my great grandfather Gow – born in Bearsden – would have to say about this. Robert Fortune's story is fascinating – read Sarah Rose's For All the Tea in China: How England Stole the World's Favorite Drink and Changed History for the full scoop. Industrial (or in this case, more accurately, horticultural ) espionage isn't a new phonomenon.
Washington state waterfront owners asked to take dead whales AP
Brazil
WATCH: Glenn Greenwald Explains the Political Earthquake in Brazil Caused by Our Ongoing Exposés The Intercept

Lula Is Innocent. Free Him Now. Jacobin
Brexit
China?
Julian Assange
John Pilger: The Global War on Assange, Journalism & Dissent Consortium News
'The Changes Are Really Accelerating': Alaska at Record Warm While Greenland Sees Major Ice Melt Common Dreams
Soaring temperatures will raise the risk of armed conflict MIT Technology Review
Weather forecasting in times of extreme weather events Economic Times
Global heating to inflict more droughts on Africa as well as floods Guardian
Western rangelands threatened by intensifying wildfires Grist
India
Syraqistan
UN calls for independent inquiry after Donald Trump blames Iran for oil tanker attack Scroll

Saudi Arabia's Crown Prince MBS blames Iran for tanker attacks Al Jazeera

Trump's consistent criticism of Iran pushes U.S. to point of potential conflict WaPo
Class Warfare
UK Government Blew Billions on "Help to Buy" Scheme that Enriched Home Builders and Drove Up Home Prices. Taxpayers on the Hook When Prices Sink, New Report Warns Wolf Street (EM)

People Experiencing Hardship Should Be Allowed to Use Technology Without Your Judgmental Bullshit Gizmodo
New York City Allocates $250,000 for Abortions, Challenging Conservative States NYT
2020
New Cold War
Antidote du Jour, courtesy of reader LR from the Pleasant  Lake Protective Association: "We had a pair of wild turkeys mating in our field."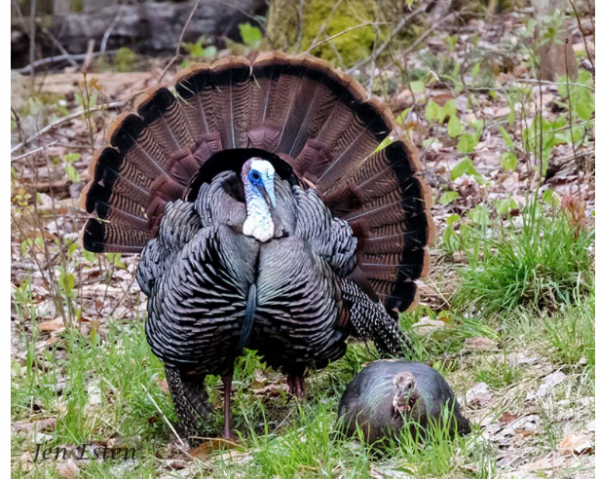 See yesterday's Links and Antidote du Jour here.