The League of Entropy Forms To Offer Acts of Public Randomness Duo
Dogs' eyes evolve to appeal to humans BBC
Cheddar To The Rescue? UK Company Uses Cheese To Power 4,000 Homes OilPrice
Robocalls Are Overwhelming Hospitals and Patients, Threatening a New Kind of Health Crisis Washington Post
China?
Huawei Says US Ban Hurting More Than Expected, To Wipe $30 Billion Off Revenue Reuters

U.S. chipmakers quietly lobby to ease Huawei ban: sources Reuters (resilc)

The U.S. Is Purging Chinese Cancer Researchers From Top Institutions Bloomberg (Chuck L)
Free speech under fire in India Asia Times
Uncertainty over output gap and structural-balance estimates remains elevated Bruegel. More important for the EU than the geeky headline suggests.
From coup leaders to con artistry: Juan Guaidó's gang exposed for massive humanitarian aid fraud Grayzone Project (Chuck L)
Brexit
From Politico's morning newsletter:

BRUSSELS TO BOJO: YOU'll CHANGE YOUR TUNE. Seven EU diplomats and officials who spoke to POLITICO offered a sanguine assessment of a Boris Johnson U.K. prime ministership. Johnson will turn out to be more pragmatic than his rhetoric suggests, they reckon. "Once in office he'll change," said one EU diplomat. "It's very different when you have a country in your hands."

Labour chaos over Brexit deepens as Tom Watson calls for special party conference Telegraph
New Cold War
Russia Expert's 2017 Prophecy About The Nuclear Threat Of Russiagate Is Coming True Caitlin Johnstone (UserFriendly)

Bookstore politics Irrusianality (Chuck L)

Erdogan sees Russian S-400s delivery starting in July: NTV Al Jazeera (resilc)
Syraqistan
Solidarity With Glenn Greenwald Jacobin
Big Brother is Watching You Watch
John Pilger: Extradition Process a 'Very Long Uphill Road' for Assange Real News
Trump Transition
Navy Contaminates Local Groundwater and Sewer System in Maryland Truthout
Health Care
The U.S. Leads the World in Health-Care Spending Atlantic. UserFriendly: "ROFL you don't really want m4a."
2020
Can Elizabeth Warren Win It All? New Yorker

Elizabeth Warren

• Says we need to "stand up to Assad"
• Supports the Venezuelan opposition
• Voted for and supports sanctions on Iran
• Voted to increase Trump's military budget
• Says we need to "hold Assange accountable"
• Says supporting Israel is a "moral imperative"

— Rob (@philosophrob) June 16, 2019

On Being Serious Current Affairs (UserFriendly)

What does Joe Biden mean when he calls for a "physical revolution"

— Senator John Cornyn (@JohnCornyn) June 17, 2019

As US-Iran tensions increase, Tulsi Gabbard calls her 2020 candidacy a 'threat to the foreign policy lies sold to the American people' Independent (resilc)
First Amendment Constraints Don't Apply To Private Platforms, Supreme Court Affirms The Verge
Oberlin College case shows how universities are losing their way The Hill
Fake News
Adobe's Experimental AI Tool Can Tell If Something's Been Photoshopped The Inquirer
Tech Companies Need To Take Responsibility For the 'Chaos' They Create, Tim Cook Says The Hill
Airbus Wins 100-Plane Order From Air Lease at Paris Air Show Bloomberg (resilc)
Class Warfare
The One Percent Have Gotten $21 Trillion Richer Since 1989. The Bottom 50% Have Gotten Poorer.https://t.co/64KOUjJIiR

— Gabriel Zucman (@gabriel_zucman) June 17, 2019

Amazon slams AOC for saying it pays 'starvation wages' New York Post
Antidote du jour. MGL: "As seen at La Serre aux Papillons at Parc Floral in Orléans, France. Sorry, can't tell you what type of papillon; only that it's lovely."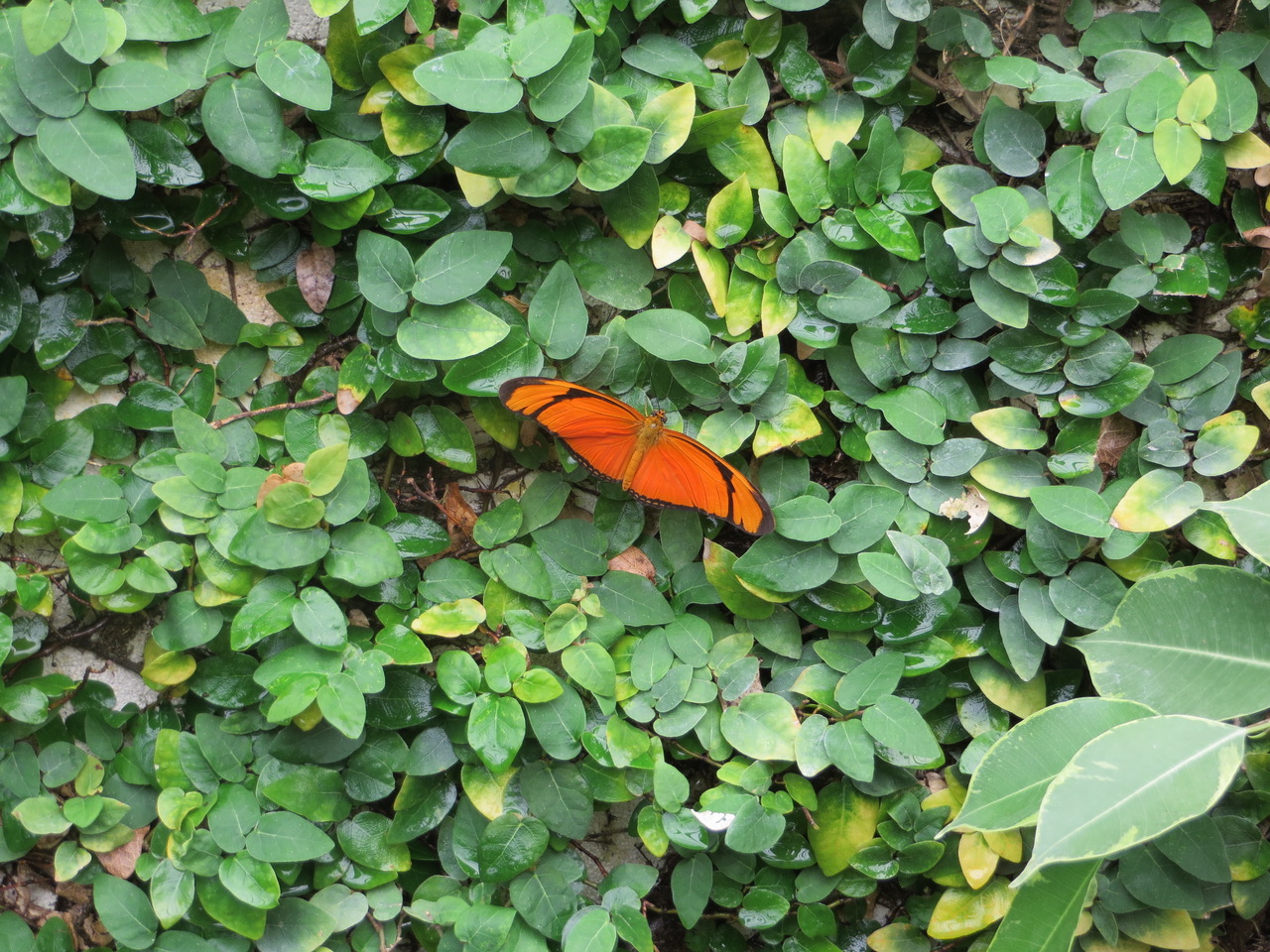 and a bonus (guurst):
In otter news: This cute fella likes milk and needs a new home! pic.twitter.com/VUwfrlmwSi

— RT (@RT_com) April 14, 2019
See yesterday's Links and Antidote du Jour here.