Cats are like tiny, judgmental camels Massive Science (David L)
Off the hook: Manta ray asks divers for helping hand PhysOrg (Robert M)
Harlech street takes record as steepest in the world BBC (David L)
A material way to make Mars habitable Science Daily (Kevin W). Help me. Different gravity, different spectrum of light….look at the physical harm to astronauts just for the time they spend in space stations.
Ireland importing biomass from….. Australia RTE (PlutoniumKun)
An extraordinary Twitter Exchange with Richard Tol Steve Keen (UserFriendly). Today's must read.
The Effect of Vitamin D on Cancer Incidence and Survival Orthomolecular News (furzy). Smallish sample, though.
China?
Hong Kong protests inspire Taiwan to amp up resistance to China Nikkei
Adani demands names of CSIRO scientists reviewing groundwater plans ABC (Kevin W)
Ursula von der Leyen: Headed back to Brussels? DW
Brexit
Hunt and Johnson: the backstop is dead and can't be in any EU deal Guardian. What about "no deal" don't you understand? Oh, and the EU has also said the main elements of the Withdrawal Agreement, specifically including the backstop, are a precondition to any post-Brexit trade deal.

But continuing to show that the UK refuses to hear what the EU has repeatedly said: Conservative leadership race: May withdrawal agreement dead, Stephen Barclay tells Brussels The Times. Specifically:

Brussels is preparing for "brutal" talks with the next prime minister after the Brexit secretary told Michel Barnier five times during a bad-tempered meeting that the withdrawal agreement was dead…Mr Barclay held the private talks a week ago without the usual team of British negotiators and, according to various sources, took an approach described as brutal, bullying, bad tempered and confrontational.

BREXTINCTION Boris Johnson and Jeremy Hunt rule out snap election before Brexit because it would destroy Tories The Sun

Brexit: they catch up eventually Richard North. Annoyed at Robert Peston. I would be too since the Sir Ivan Rogers, who is super measured, said the same thing what, a month ago? Even if you were only paying attention a little, that made the state of play close to official.

From guurst, please read entire thread:

Worth remembering while von der Leyen's opinion on another Brexit delay will carry weight, she won't be in office when it's being debated and it's not her call – it's up to EU leaders. Instructive what Varadkar had to say to @NewstalkFM last week on this. https://t.co/73prV2PMdH

— Nick Gutteridge (@nick_gutteridge) July 15, 2019
Highly leveraged mortgages back at pre-crisis peak Financial Times
Today the Bank of England is announcing the celebrated figure who's going to feature on the new £50 note. Spoiler: pic.twitter.com/TfZe074XSm

— Larry the Cat (@Number10cat) July 15, 2019
Syraqistan
Trump's Iran Strategy Is Helping China Atlantic (resilc)

Talib Kweli Speaks Out After Being Disinvited From Germany's Open Source Festival UPROXX (Chuck L)

Nicki Minaj's Boycott of Saudi Arabia Sets a Moral Standard for Artists Real News Network (Chuck L)
Big Brother is Watching You Watch
How WeChat censors private conversations, automatically in real-time MIT Technology Review (David L)

Colleges Graduate 10,000 This Year With Masters In Data Science Degrees engadget

A tiny incident at Paris airport that speaks volumes about our Europe – the whole story Yanis Varoufakis (Chuck L). DHS-lite comes to the internal borders of Europe.
Imperial Collapse Watch
Air Force Warns Against Area 51 Assault Plans as Alien Memes Swamp the Internet Military.com. This is not The Onion.

Playing Soldiers New Republic (resilc)
Trump Transition
Trump steps up attack on 'US-hating' congresswomen BBC

Pelosi Plans Vote to Condemn Trump for Tweets on Congresswomen Bloomberg (furzy)

GOP senator: 'Outrageous' to say Trump's tweets about Democratic congresswomen are racist The Hill. UserFriendly: "Contrary to the headline most the GOP senators running away from it."

Donald Trump's grandfather wrote letter begging not to be deported. Here it is Independent (Chuck L)

Trump's Fixation on Intellectual Property Rights Serves the Rich Dean Baker, TruthOut. While you were busy with the latest Trump outrage du jour…

Ajit Pai's New Gift To Cable Companies Would Kill Local Fees and Rules ars technica

In an effort to "prove" President Trump isn't a racist, his defenders keep pointing to the fact that, in 1986, he received the Ellis Island Medal of Honor along with Rosa Parks.

Well, about that….

— Kevin M. Kruse (@KevinMKruse) January 14, 2018

Kellyanne Conway defies congressional subpoena at Trump's direction The Hill
2020
Peter Thiel Says Elizabeth Warren Is Most 'Dangerous' Candidate Bloomberg
How a Criminal Justice Reform Became an Enrichment Scheme Politico (Chuck L)
L'affaire Epstein
Jeffrey Epstein Had 'Piles of Cash,' Diamonds, Saudi Passport in Safe Daily Beast (furzy). Wow, this is damning independent of the bail question.
Hawaii Protesters Block Access Road To Stop Construction Of Massive Telescope NPR (David L)
Tesla's Updates Make Other Cars Feel Like 'Owning a Horse' MarketRealist. EM: "Tesla shill piece of the day. If 'like owning a horse' means 'not remotely brickable', that sounds like a plus, not a minus, to me."
737 Max
Boeing 737 Max ordered by Ryanair undergoes name change Guardian (Kevin W)
Shale Investors Fear Bloodbath As Earnings Season Kicks Off OilPrice
Facebook's Crypto Woes Deepen as Mnuchin Joins Parade of Critics Bloomberg
Amazon rivals ride on Prime Day marketing as protests unfold Reuters
What Looms Behind James Howard Kunstler (Chuck L)
Central Bank Independence: Myth and Misunderstanding Randy Wray, Levy Institute (Chuck L)
Class Warfare
Antidote du jour. Another shot of a big Northern Pacific Rattlesnake that Randy G encountered safely: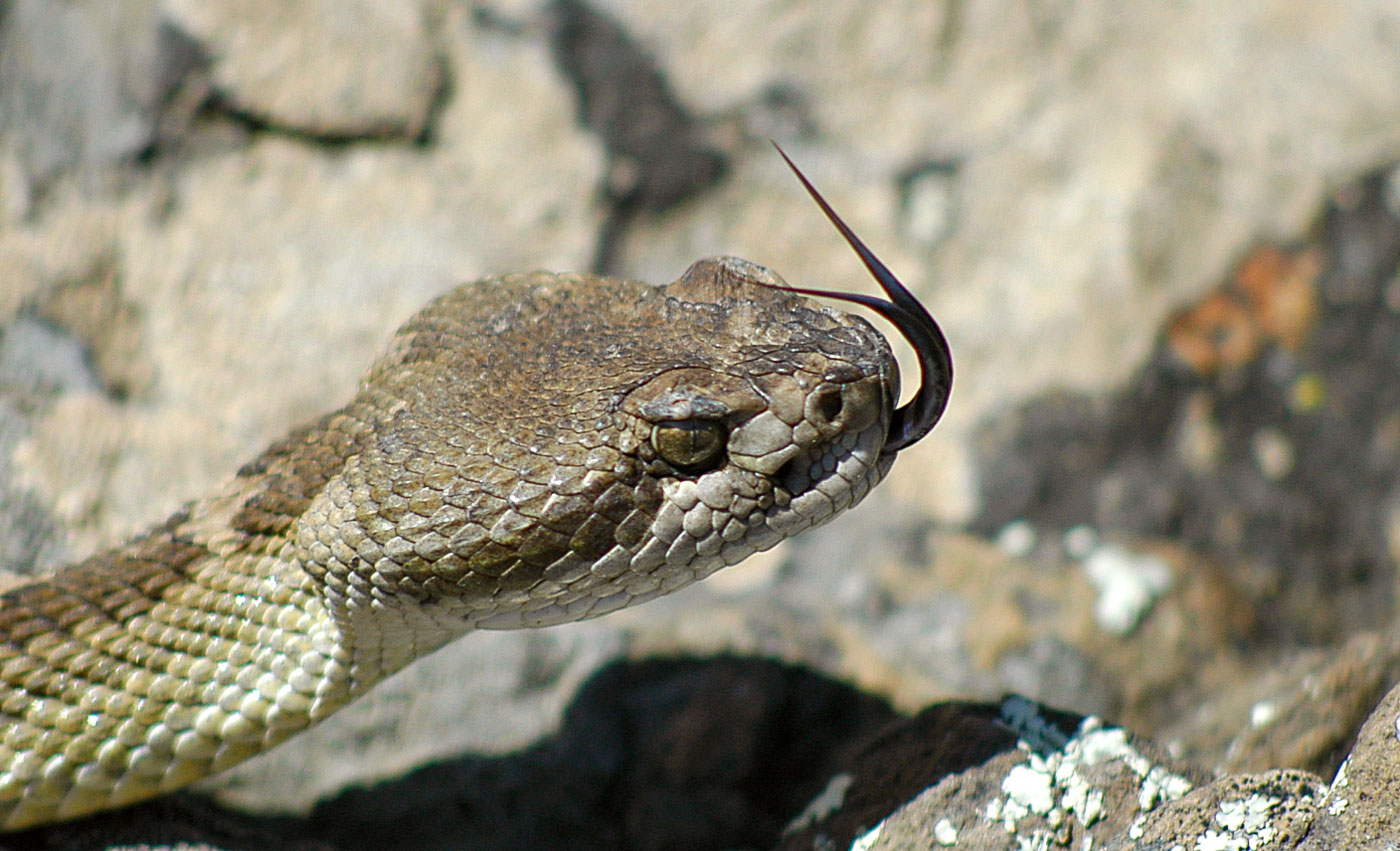 And a bonus from guurst:
I have been waiting like four days in twitter jail after finding this gif just to show it to all of you: pic.twitter.com/J82sYJgU74

— Carolyn Velociraptor (@Arumi_kai) July 1, 2019
See yesterday's Links and Antidote du Jour here.