Notre-Dame came far closer to collapsing than people knew. This is how it was saved. NYT. Looks like the MCAS team has international reach:
The fire warning system at Notre-Dame took dozens of experts six years to put together, and in the end involved thousands of pages of diagrams, maps, spreadsheets and contracts, according to archival documents found in a suburban Paris library by The Times.

The result was a system so arcane that when it was called upon to do the one thing that mattered — warn "fire!" and say where — it produced instead a nearly indecipherable message.
Von Der Leyen's Election Is a Big Moment for Europe Der Spiegel
Madam President-elect, you've got mail Politico
Which is worse? Adam Tooze, LRB. German domestic politics. Important!
The French Insurgency: Political Economy of the Gilets Jaunes New Left Review. Heavy on the conceptual apparatus, but rich with information.
Brexit
House of Lords passes amendment to help prevent no-deal Brexit Guardian

Michel Barnier: Theresa May 'never' threatened EU with no-deal Brexit Politico
Syraqistan
Five years on, no answers to who felled MH17 Asia Times. The Malaysian view. Part two tomorrow.
The roots of Putin's power over Russia FT
China?
* * *

Trump and Xi Are Struggling to Find Path Forward in Trade Talks Bloomberg
'Invoking' defense pact, Duterte calls on US to send fleet to China The Philippine Star
India
We may not get good monsoon in coming years also: GP Sharma, Skymet India Times (J-LS).
Trump Transition
Effort to force Trump impeachment vote fails in House of Representatives Vox (the resolution).
Venezuela
Trump administration diverts Central America aid to U.S.-backed opposition in Venezuela Los Angeles Times
Leaked Secret Messages Show Puerto Rico's Governor & Aides Deriding Many — and Mocking Ricky Martin's Sexuality USA Today
Thousands call on Puerto Rico's governor to resign in massive protest CBS
Brasil under Lula & Dilma disrupted US plans for South America, says former ambassador BrasilWire
Investors balk at Mexico's plan to breathe new life into Pemex FT
Migration
The Right and Left Hands of the State — Two Patients at Risk of Deportation New England Journal of Medicine

What we can learn from the revolutionary passport that helped 1920s refugees Quartz
2020
'Send her back,' crowd chants at Rep. Omar during Trump campaign rally in NC News and Observer

The 2020 campaign will be more racially divisive than 2016 was The Economist

Bernie Sanders defends Medicare for All plan against 'misinformation' as fight with Biden heats up CNN (video of Sanders speech).
Health Care
Democratic lawmakers accuse their own party of proposing 'deep' cuts to health centers for poor WaPo. Correctly! And:

Remember when Dems put PAYGO in the rules package and people like me (who raised hell) were told not to worry because it would be waived off as necessary to pass important legislation? https://t.co/Pd97gv8sqq

— Stephanie Kelton (@StephanieKelton) July 18, 2019

House votes to repeal Obamacare's 'Cadillac tax' Modern Healthcare
Big Brother Is Watching You Watch
Privacy concerns over viral photo apps are totally valid. But they're also often overblown Vox and FaceApp responds to privacy concerns TechCrunch

I-Team: Florida DMV sells your personal information to private companies, marketing firms WFTS

EFF Hits AT&T With Class Action Lawsuit for Selling Customers' Location to Bounty Hunters Vice (J-LS).
Police State Watch
Digital Jail: How Electronic Monitoring Drives Defendants Into Debt Pro Publica

The Cash Value of Truth: One Gun Trace Task Force victim's case will help decide if the City is responsible for the actions of dirty cops Baltimore Beat
Class Warfare
There are 16 million slaves around the world making our stuff Quartz (Re Silc).

Disney calls Abigail Disney's remarks about workers' pay 'gross and unfair' Los Angeles Times

Why Raising the MInimum Wage is a Critical LGBTQ Issue  Advocate
Corporate tax cuts blocked at least 15,000 affordable homes in California. Here's how Sacramento Bee
Antidote du jour (via):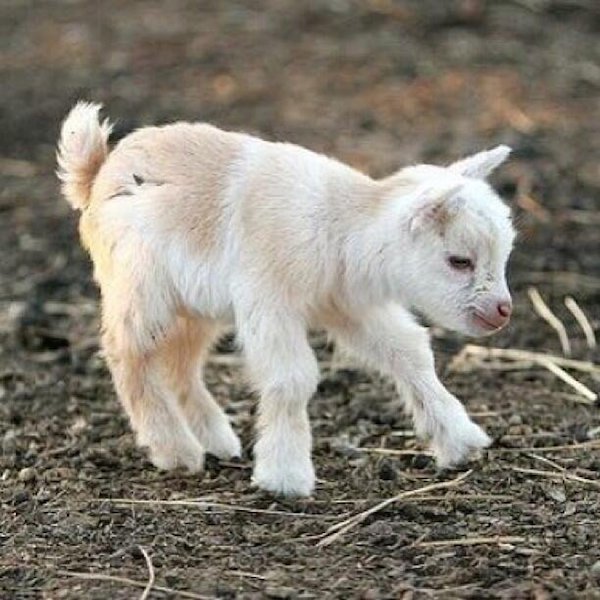 Bonus antidote:
Family of goats jump over a mountain gap ? pic.twitter.com/JJtQzR77NE

— Lori McNee (@lorimcneeartist) July 12, 2019
See yesterday's Links and Antidote du Jour here.